New Zealand's highly competitive home broadband market is bringing about new advances in broadband and how much we, as customers, pay for the data we use. One new innovation now advertised by Spark is a flexible broadband plan, called the Unplan, where the monthly cost varies according to how much data is used. Spark is advertising the Unplan as New Zealand's "first broadband plan that flexes with you. Every month it automatically moves you between three price tiers based on your usage."
How does an Unplan plan work?

The Unplan is offered by Spark on a 12-month contract. Customers pay a tiered amount each month, depending on how much data they have used. For the cheapest plan, the costs are:
$65 a month for less than 60GB used

$75 a month for 60 to 120GB used

$85 a month for more than 120GB used
At these prices, the Unplan is offered on Fibre Basic which offers standard speeds of 30-50Mbps downstream and 10Mbps upstream, and the upper limit of data used is unlimited. These costs compare favourable to Spark's usual unlimited plan cost of $94.99 for Fibre Basic. The same Unplan is also available in Wireless 4G Broadband for the same price, although that plan has a maximum of 180GB data used in a month.
For customers who want faster broadband, they need to pay more per month. Spark's Fibre 100 plan (which uses a 100Mbps standard network profile) costs $10 a month more and the Fibre 200 plan (200Mbps standard network profile) is $25 a month more than the Fibre Basic.
For maximum speed, Spark's Fibre Max costs $45 a month more than Fibre Basic. Fibre Max runs on the Ultra-Fast Broadband network and provides speeds of 700-900Mbps and 900Mbps download/400Mbps upload in optimal conditions. This means for Fibre Max customers using more than 120GB a month, the cost will be $130 a month. This still compares favourably to Spark's Fibre Max Unlimited broadband price of $139.99 per month.\
Are there any extra costs with the Unplan?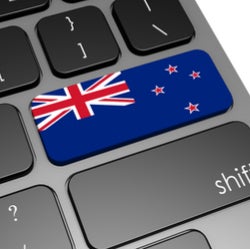 There are extra costs involved with the Unplan, although most of them are optional extras. Customers who would like to can get:
a landline for an extra $10 a month

Unplan Entertainment with Lightbox Standard and six months of Netflix for an extra $10

Sky Fan Pass, offering live sport, for a further $30 per month
There are also other costs that customers will face. Spark provides the modem for the plan but charges a $14.95 postage fee. Non-standard installation fees may also apply. The Unplan is only available on a 12-month contract, and an early termination fee of $199 applies.
What are the pros and cons of Spark's Unplan?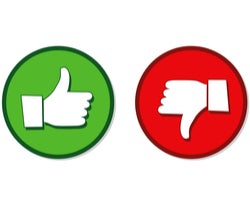 Like all broadband plans, Spark's Unplan has pros and cons. The Unplan is a good deal for some customers including:
Existing Spark broadband customers. The Unplan will be generally be cheaper than Spark's existing plans, plus you get the flexibility of having more data available if you need it or saving money if you don't use a lot of data. Just be aware you could run into fees if you are trying to switch from an existing contract.

Customers whose internet use varies greatly across the year – such as high use in winter and low use in summer.

Customers who don't want to have to worry about how much data they are using.

Customers who regularly go over their data limit each month.

Customers who are happy to be locked in to a 12-month contract with Spark.
What are the drawbacks to the Unplan?
Some of the drawbacks include:
The Unplan is not available in all areas and eligibility criteria apply, although it is not entirely clear what the criteria is.

The Unplan Locks you in to a 12-month contract with Spark. With New Zealand's rapidly changing broadband market, this gives you hurdles to taking a better deal when it comes along.

If you are using Wireless Broadband, your data use is limited to 180GB. If you use more than 180GB for three consecutive months or more than 300GB is any month, Spark will contact you to discuss an alternate technology or solution.

Monthly charges are invoiced in arrears, depending on which tier of data you used. This can be a drawback for customers who want to limit their broadband use to fit their budget.

In general, Spark tends to be more expensive than other providers. This means you could get a better deal with another provider, especially if you are a consistently high or consistently low data user.
What are some alternatives to Spark's Unplan?
Here are some advertised plans from major providers which could be an alternative to Spark's Unplan:
Skinny Wireless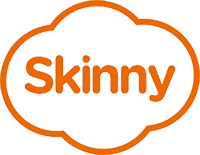 Canstar Blue's Most Satisfied Customers Broadband provider for 2018, Skinny offers three low-price plans available on its 4G Broadband:
$39 per month for 60GB

$49 per month for 120GB

$59 per month for 240GB
While these plans don't quite offer the same ability to "set and forget" like the Unplan does, the three plans are flexible for customers who find they are using more data than their limit allows. Customers can either buy a data add-on of 10GB for $20 to see them to the end of the month, or they can re-purchase their plan at any time during the month to get another 60GB, 120GB or 240GB.
Flip Broadband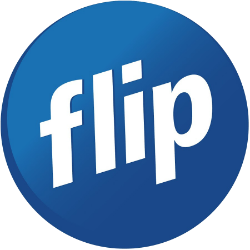 Flip offers two very price-competitive plans:
100GB per month for $54.95

Unlimited data use for $69
It is important to note these two plans from Flip are using ADSL or VDSL, not fibre. However, the Unlimited plan is cheaper than Spark's Unplan unless you are consistently using a very low amount of data. Flip comes with a cheap installation fee of $25 and you can buy or BYO your modem.
Skinny Unlimited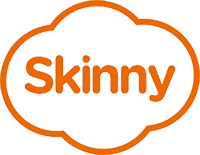 As well as the wireless offers above, Skinny also offers a number of unlimited data cap plans for those on VDSL or fibre. The prices vary depending on fibre speeds:
VDSL Unlimited or Unlimited Fibre 30 – $73 per month. For VDSL connections for those who cannot get fibre, or fibre speeds of 30/10Mbps.
Unlimited Fibre 100 – $78 per month. Fibre speeds of 100/20Mbps.

Unlimited Fibre 200 – $88 per month. Fibre speeds of 200/20Mbps.

Unlimited Fibre Ultra – $98 per month. Fibre speeds of 900/500Mbps.
Unless you find you are consistently using a small amount of data, Skinny's Unlimited Fibre plans are generally cheaper than Spark's Unplan and you do not have to worry about moving into a more expensive price bracket. Skinny customers can either sign up for 12 months, or pay $49 for a standard connection fee and $99 for a Skinny modem.
MyRepublic

MyRepublic also offers a couple of well-priced plans with unlimited data caps. These plans are especially good for those willing to pay a bit more for a faster fibre speed:
VDSL Unlimited/Fibre 100 – $74.99 per month. VDSL speeds or fibre speeds of 100/20Mbps

Ultra-Fast Fibre Pro – $99.99 per month. Fibre speeds of 950/500Mbps.
These prices compare very favourably to Spark's Unplan at the same speeds, which cost $75-95 per month with a fibre speed of 100/20Mbps, or $110-$130 per month for the maximum speed.
MyRepublic's plans are also on a 12-month contract and include a free modem. However, if you don't want to be locked into a contract, MyRepublic's 'Flexi Plan' costs $5 a month more and you will have to pay $99.99 for a modem. For all MyRepublic plans, a fair use policy applies.
As with all broadband plans, Spark's Unplan will benefit some customers, while some customers can find a better deal elsewhere. It pays to shop around to find the best deal for you.