Knowing which shows are adults-only is no longer as easy as waiting for the Goodnight Kiwi animation to appear on television. These days, online streaming means that adult content is available 24/7 and, with it, the possibility of child harm continues to increase.
Parents are no strangers to the potential harm to children from violent media. More than 1,000 recent studies have shown a link between television violence and aggressive behaviour, particularly in boys. One controlled study found watching violence on screens makes children more emotionally distressed, more anti-social and more likely to have attention problems in the classroom.
So, what can parents do if they want to protect their children from harm, while still giving them some rein to pick what they like? What are the best apps for kids? How easy are parental controls to use? And how good is the kids' content?
Here are Canstar Blue's picks of the best apps, streaming services and platforms for children, which ensure content is child-friendly and safe: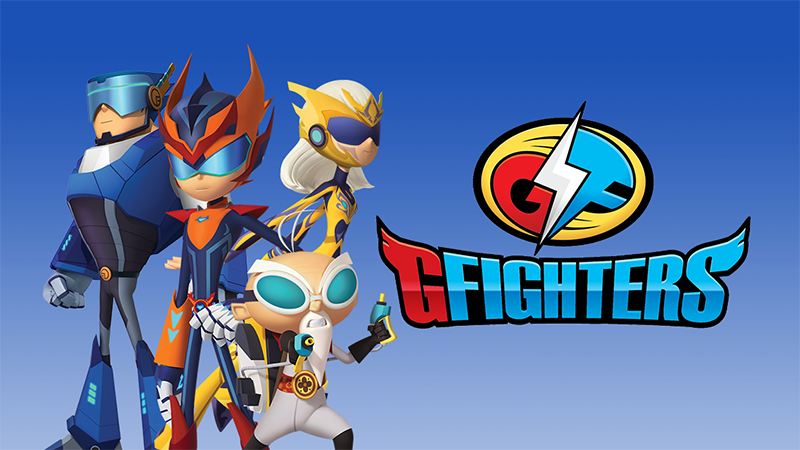 HEIHEI
Launched in May 2018, HEIHEI is an ad-free streaming service specifically designed for Kiwi children aged five to nine. A partnership between TVNZ and NZ on Air, HEIHEI is almost exclusively New Zealand content and is heavy in content made specifically for the platform. Kiwi accents and colloquialisms are a given, while Te Reo Māori is also heavily featured. As well as both animated and live action shows, HEIHEI features child-friendly games and music.
Latest research shows HEIHEI is popular with its target audience, with more than 160,000 users – more than half of the estimated 250,000 households with children aged five to nine.
Cost: Free, with no ads or in-app purchases.
Applications: Online with most browsers. App available for iOS and Android. Was recently made Chromecast compatible.
Pros: HEIHEI offers unique New Zealand content unlikely to be available elsewhere. The interactive section and games offerings are popular with children.
Cons: Games and some videos take quite a while to load, which is tough for impatient kids, and users have reported problems with the app crashing and freezing. Another con is that the age range is quite limited, although a lot of the content is suitable for ages 3.5 to 12.
YouTube kids
Designed to make it safer and simpler for kids to explore the world through online video and music, the YouTube Kids app gives parents control over what their children view. Parents can hand-pick videos or channels for their children to watch, block specific content, set a timer to put limits on how long children play with the app, as well as check what their children have watched. Parents can also set a YouTube Kids profile for each child in the house, which is particularly useful for siblings of varied ages.
Cost: App is free with ad content, or YouTube Premium membership allows ad-free videos. This costs $15.99 a month per person or $23.99 a month for a family.
Pros: From funny cat videos to full shows, there is no denying that YouTube is popular with children. This app allows kids to view what they want in a safer way.
Cons: No system is fail-safe and some parents have reported problems with clearly harmful material appearing in the middle of apparently child-friendly videos. YouTube is combatting this with a video reporting function, as well as human reviewers to complement automated filters. Parents also report a desire for a screenlock option, so it doesn't matter if their child touches the screen while viewing.
Netflix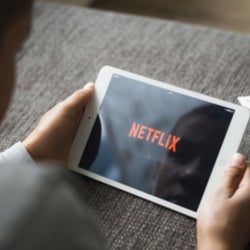 Netflix now offers an easy-to-use parental control PIN. Parents just need to go into their account settings using their password, set a pin, then pick which restrictions they want. There are four maturity levels, from little kids to 16+, and any content above this maturity level will play only when the pin is entered. The maturity levels are based on New Zealand classifications.
Parents can also choose to restrict certain shows if they are worried about their children watching them, such as 13 Reasons Why, which spawned a new level of classification of RP18. Netflix also offers a kids profile, which shows only child-friendly shows.
Cost: NZ$11.49-$18.49 per month, depending on definition and number of screens being used at the same time.
Applications: iOS or Android mobile devices, and Windows 10.
Pros: Netflix is a popular streaming service and the parental controls allows it to be used by the whole family, using guidance from the New Zealand Office of Film and Literature Classification. Parental controls are easy to apply.
Cons: Netflix emails the account user their pin number each time parental controls are changed, potentially exposing a flaw for tech-savvy older children to take advantage of.
NEON
NEON offers parental controls similar to Netflix. Parents set a four-digit PIN and manage their settings, so anytime someone tries to watch something restricted, they will be prompted to enter the PIN. The controls are centralised across the website, mobile and tablet applications, so setting a PIN on one of those devices will work across them all.
NEON's primary classifications are G for general viewing, PG where parental guidance is recommended for younger viewers, M for mature viewers 16 and over, 16 restricted to viewers 16+ and 18, restricted to viewers 18+.
NEON also offers a kids' channel with child-friendly programmes.
Cost: $11.99 per month for the TV package or $20 per month for the TV and Movies package.
Applications: Online with most browsers, app on iOS and selected Android devices. Compatible with Chromecast, AirPlay, Apple TV, PS4 and most smart TVs.
Pros: NEON's parental controls are easy to use and set. Popular programmes include The Powerpuff Girls and Sherlock Gnomes.
Cons: In general, the number of shows and movies on NEON is limited when compared with other offerings and it is the most expensive streaming service.
Amazon Prime Video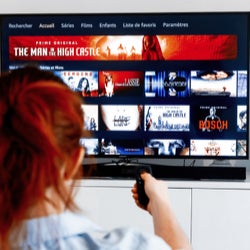 Amazon Prime Video offers parental controls that allow parents to set-up a PIN, set viewing restrictions and restrict in-app purchases. The great thing about the parental controls is that parents not only get to choose which ratings categories they want to restrict, but also which devices are restricted. So, if you have a phone that no one else is allowed to use, you can have an open restriction on that device.
Prime Video uses US classification, and combines ratings into levels with recommended audiences – general, family, teen, and mature.
Cost: US$2.99 per month for the first six months, US$5.99 per month after that. Some movies also cost extra.
Applications: App for iOS and Android devices, web streaming with modern browsers, Fire TV, PS3 and PS4, X-box, Apple TV and most smart TVs.
Pros: Amazon Prime Video's parental controls are easy to use and there are a huge range of child-friendly movies and shows, from Frozen to My Little Pony.
Cons: Doesn't support Chromecast and the search function can be difficult to use. The search results include items that you have to pay extra for.
Lightbox
Lightbox offers a parental PIN but, unlike other services, it does not allow users to set restrictions across all its profiles. Instead, parents must create profiles for their children and add a maximum rating for the profile. The pin stops children switching between different profiles, although users warn that the main profile automatically comes up each time you log in.
Cost: $12.99 per month for Lightbox Standard or $15.99 per month for Lightbox Premium. Movies are an additional pay-per-view cost.
Applications: iOS and Android devices, also compatible with most smart TVs.
Pros: Lightbox offers a wide range of TV programmes for both younger kids and older kids, from Dora the Explorer to SpongeBob SquarePants.
Cons: Lightbox's parental controls are not as easy to use as Netflix, NEON or Amazon, and the default profile setting is a flaw that tech-savvy children could exploit. Lightbox users also complain about general difficulties with the app, including crashing and freezing. Having to pay for movies is also quite a downfall with the service
Picture credits: patat/Shutterstock.com, Twin Design/Shutterstock.com, pixinoo/Shutterstock.com