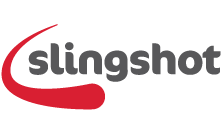 Warehouse Mobile Review
If you've heard of Warehouse Mobile and wondered whether it's any good, Canstar Blue has all you need to know about Warehouse Mobile's deals.
Back in 2015, The Warehouse teamed up with 2degrees to use their network to offer mobiles plans to Kiwis around the country. The move added telecommunications to The Warehouse's empire of brands: Warehouse Stationery, Noel Leeming, Torpedo7, 1-day and TheMarket.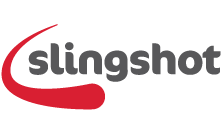 What phone plans does Warehouse Mobile offer?
Warehouse Mobile keeps it simple with three combo options, each valid for 31 days from the date of purchase.
$12 Combo
500MB data
200mins NZ/OZ talk
Unlimited NZ/OZ texts
$16 Combo
1.25GB data
200mins NZ/OZ talk
Unlimited NZ/OZ texts
$38 Combo
5GB data
200mins NZ/OZ talk
Unlimited NZ/OZ texts
Top-ups and Packs
Top-ups start from just $5 and are valid for 90 days. Warehouse Mobile also offers a range of packs, from just $4 per month (31 days):
Unlimited NZ/OZ texts: $4
200mins NZ/OZ + 13 more countries talk: $4
500MB data: $4
1.25GB data: $8
5GB data: $30
How to switch to Warehouse Mobile
Keeping your number is easy, simply follow the 3 steps:
Dial 800 to activate it
Register for 

My Warehouse Mobile

 and follow the steps to bring your number over
Once they've successfully brought your number over to Warehouse Mobile, they send you a text to let you know. This can take up to two business days.
What about roaming internationally?
Warehouse Mobile offers specific rates depending on where you are headed. Calls are per minute (part mins are rounded up to the nearest minute). Texts are charged per text. Data charges are rounded up to the nearest 8kb then rounded to the nearest full cent. Minimum 1c charge per session.
---
To help Kiwi consumers choose the best mobile phone providers, Canstar surveys thousands of mobile phone customers and asks them to score their providers across categories including Value for Money and Customer Service. To read the results of our full research and to find out more about NZ's best mobile phone providers, just click on the big button below: