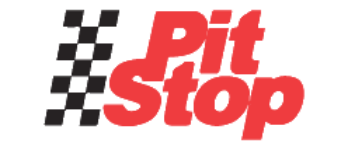 About Pit Stop
You should never be too far from a local Pit Stop mechanic, as the company declares it is the largest car servicing chain in the business.
They started off with a single store back in 1978 and have worked hard to grow the franchise into a thriving chain of specialist mechanics. Now with 50 stores across New Zealand, a Pit Stop isn't far away when your car needs to be fixed.
Pit Stop also pride themselves on customer service, saying their 'while you wait' servicing has transformed the motor industry and changed customers' perceptions of mechanics. The company attributes its success to their consistent quality of work and employees over the years.
What do they offer?
Pit Stop says it's your one stop shop for any car repairs. From a replacement tyre to a full service and safety check, Pit Stop can make sure your car is in the best shape it can be before getting back on the road.
They have five levels of servicing available depending on your needs, and are also able to repair or replace parts before they cause a serious (and expensive) problem with your vehicle. Even better, they offer a free brake pad replacement program, which can save you lots of money in the long run.
They can replace any part that needs replacing on your car, and inspections before replacing standard parts are free when you go to Pit Stop. You'll be surprised how much you can save on the bill when the initial inspection is free, they say.
One more very important service that Pit Stop can offer your car is a Warrant of Fitness (WoF) to keep your car on the road. All cars need a WoF to certify that they are safe and roadworthy – without one, you are prohibited from driving your vehicle anywhere.
Other brands we rated
Pit Stop featured in our customer satisfaction survey for car servicing chains.  The following brands also featured:
Midas
AA Auto Service & Repair
Oil Changers