Wondering which dehumidifier to purchase as the colder months set in? Canstar is here to help, with our 2021 dehumidifier award that rates major brands across NZ. We help you discover the top brands to keep your home free of damp and moisture.
Dehumidifiers are relatively cheap to run, easy to use, and can save you plenty of discomfort. They're not just for winter months, either. Throughout the year, a dehumidifier can tackle mould and damp by ridding the air in your home of excess humidity. 
Damp homes are a big issue in New Zealand. The 2018 Census (Stats NZ) shows that over 300,000 homes are affected by damp – more than the total number of occupied private dwellings in the Canterbury and Otago regions combined. And renters are about seven times more likely to live in homes affected by damp.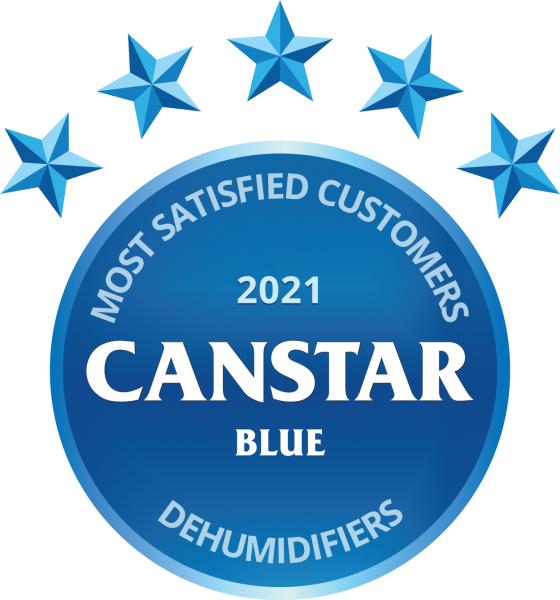 A dehumidifier is a great step to ridding a home of dampness. There are plenty of brands out there to choose from, so who to trust? Well, Canstar Blue is here to help! As part of our mission to inform consumers of the best NZ has to offer, Canstar Blue canvassed the opinions of New Zealanders who had purchased a dehumidifier over the last six months, across a range of categories. To decide which dehumidifier brand offers the best level of customer satisfaction, each was rated across the following categories:
Overall Satisfaction

Performance and Reliability

Functionality

Effectiveness
Value for Money

Quietness 

Appearance and Design
Coming out on top is Mitsubishi Electric. The Japanese brand is the clear winner in this year's award. An outstanding performer, Mitsubishi Electric blitzes its competition with 5-Star awards in every category, including for Overall Satisfaction.
Behind Mitsubishi Electric, Goldair and DeLonghi also rate strongly, both with 4-Star Overall Satisfaction ratings.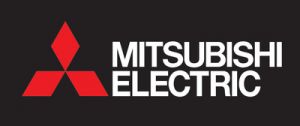 What Kiwis are looking for in a dehumidifier
Of those in Canstar Blue's 2021 survey, 48% consider their dehumidifier an essential household item. A further 48% believe their dehumidifier protects both themselves and their family from ill health.
And when it comes to what drives customer satisfaction, performance and reliability are the top factors (20%). This is unsurprising, as no-one wants a piece of equipment that can't get the job done! Functionality and effectiveness follow at 19%, and value for money is not far behind on 18%.
How do dehumidifiers work?
A dehumidifier extracts water from the air inside your home. There are two different model types: refrigeration and absorption. Each is suited to a different environment:
Refrigeration (or compressor) dehumidifiers draw in air through a filter and over cold coils. Most home dehumidifiers use this method

Desiccant dehumidifiers, also known as absorbent dehumidifiers, use an absorbent material to extract water from the air
Are they worth the cost?
In our survey, 40% say you get what you pay for in terms of a dehumidifier's efficiency. A further 28% state they'd have more than one dehumidifier if they could afford it.
Humidifiers cost from around $350 to over $1000. A general rule of thumb: the more you spend, the more efficient the machine at removing water from the air. This is measured in how many litres of water it can removed from the air in a 24-hour period.
However, you also need to gauge your needs, budget and the features you require.
What Mitsubishi offers
The Mitsubishi Electric Oasis 16L dehumidifier is designed with efficiency and compact style in mind. It offers stylish and unobtrusive whole home drying for New Zealand conditions. As well as targeting and extracting moisture from your home, additional features such as laundry drying, mildew prevention, and air purification ensure a healthier home for your family.
The Mitsubishi Electric Oasis 22L dehumidifier allows you to reach new levels of moisture removal, subtly. It has all the features of the 16L model, but with more moisture removing grunt, removing 22L per day, instead of 16L. In addition it has long-life washable air filters.
Features to look for
Size: smaller dehumidifiers are more portable, but have smaller water tanks. This means they need to be emptied more frequently
Hose connection: if you don't want to bother emptying the water tray constantly, you might want to consider a continuous drainage option like a hose connection. A hose connection lets you divert the water directly to a sink or drain
Noise: as most compressor dehumidifiers work in the same way as a fridge, they produce similar amounts of noise. Then there is additional fan noise. Before making a purchase, listen to your choice of machine in action, to gauge whether you're happy with its quietness
User-friendly controls: as you might expect, more expensive models have a higher degree of flexibility when it comes to their controls. All controls should be easy to understand and use. Two of the most common features are timers and humidistats, which we explain below …
Auto on-off: some units feature humidistats, which measure air humidity. These units will automatically turn off once your desired humidity level is reached, then turn back on again if it rises, thus saving you power compared to running continuously
Washable air filter: more expensive models have washable air filters similar to those in air purifiers. These filters capture airborne contaminants. Having one that's washable can prolong the lifespan of your unit and maintain its effectiveness
Check out our full report and ratings for dehumidifiers by hitting the button below!
Enjoy reading this article?
You can like us on Facebook and get social, or sign up to receive more news like this straight to your inbox.
By subscribing you agree to the Canstar Privacy Policy