Mitsubishi Electric is the nation's favourite fridge brand, according to Canstar's 2022 award for Most Satisfied Customers | Refrigerators.
A typical fridge isn't the most exciting appliance in the home. While we often believe it has magic powers, opening it every ten minutes in the hope of discovering something new to eat inside. In truth, it's not much more than a big, cold box.
But while a fridge's role in the kitchen is unglamorous, it needs to be a trusty and reliable workhorse. You don't want to find your yoghurts on the top shelf turned to ice, while your beers below are still at room temperature. And you certainly don't want to be able to lie in bed and hear it buzzing at night!
So if it's time for a new fridge, it's important to make the right choice. You need one that delivers, consistently cool, fresh food; low operating costs; plenty of room for all your groceries (fresh and frozen); and even a neat feature or two thrown in.

New Zealand's best fridges
So as part of our mission to inform consumers of the best NZ has to offer, Canstar Blue canvassed the opinions of 570 New Zealanders who had purchased a new fridge over the past three years, across a range of categories.
To decide which fridge brand offers the best level of customer satisfaction, each was rated across the following categories:
Overall Satisfaction
Value for Money
Food Freshness
Quality of Fittings & Fixtures
Reliability
Style/External Design
Internal Layout
Features

And, according to Kiwis, Mitsubishi Electric is the way to go, and the winner of our Most Satisfied Customers | Refrigerators Award.
Mitsubishi Electric fridges are the real deal, earning nothing but 4- and 5-Star results from Kiwi consumers. Two impressive 4-Star results for Style/External Design and Internal Layout are topped off with 5 Stars in all other categories measured, including the all-important Overall Satisfaction rating.
New Zealand's favourite fridges
Here are New Zealand's favourite refrigerators, based on our survey results:
Mitsubishi Electric
Westinghouse
Fisher & Paykel
Samsung
LG
Haier
Kiwis are spoilt for choice when it comes to quality refrigerators. While Mitsubishi Electric is the standout brand in this year's award ratings, Westinghouse, Fisher & Paykel, Samsung and LG all earn 4-Star Overall Satisfaction ratings, plus top marks in at least one other category.
So it's clear to see whatever fridge brand you choose, there's plenty to love.
Top fridge brands
Below you can find an overview of the top providers, according to our survey results, alongside some standout models from each:

Mitsubishi Electric
Mitsubishi Electric New Zealand is a partnership between Kiwi owned and operated Black Diamond Technologies Limited and Mitsubishi Electric. Since 1981, BDT has been the exclusive partner and distributor of Mitsubishi Electric products in New Zealand. Mitsubishi offers a wide range of home appliances, such as heat pumps, air purifiers and dehumidifiers, and refrigerators.
While Mitsubishi Electric has always adopted a form-follows-function design philosophy that prioritises keeping food as fresh as possible – highlighted by the brand's 5-Star results for Food Freshness and Reliability in this year's award ratings – Mitsubishi Electric also understands the demands of a modern kitchen. It's not all about function. As the kitchen is now the heart of the home and a hub for entertaining, Mitsubishi Electric appliances aim to look as good as they work.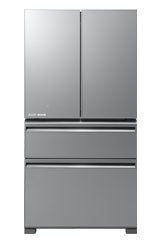 In this year's survey, Mitsubishi takes out top marks in all but two categories and sweeps our award, as the winner of Canstar Blue's Most Satisfied Customers | Refrigerators Award 2022.
LX Series Glass French-door Fridge-freezer ($4399*)
564L capacity
Vitalight Humidity Drawer keeps produce fresher for longer
Supercool Chilling Case can keep meat fresh for up to seven days, and fish up to five days, without the need to freeze
Non-plumbed automatic ice-maker
Whisper-quiet energy-efficient inverter technology

Westinghouse
Part of Australia's Electrolux group, Westinghouse has been providing consumers with reliable appliances for decades. Offering solutions for all your whiteware needs, from the kitchen to laundry, Westinghouse is a popular pick for Kiwis.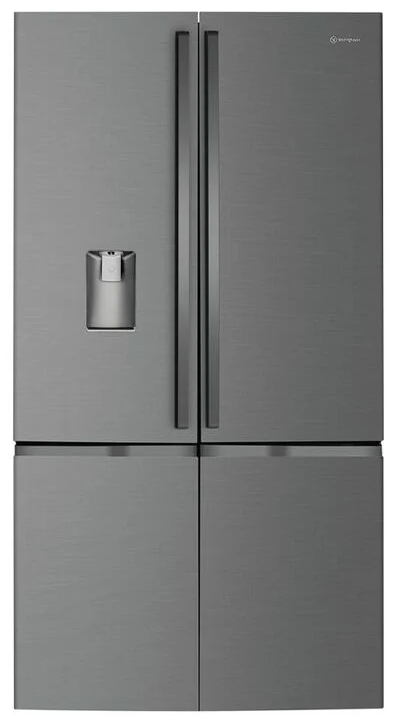 Westinghouse boasts a huge range of refrigerators, including top freezer and bottom, French door and side-by-side. And they all come with sleek designs and plenty of features. Flexi-drawers (which can be set anywhere between -23C to +7C), child-height snack zones and filtered water dispensers all offer great practicality for the family home.
In this year's survey, Kiwis say Westinghouse provides great quality refrigerators at a great price. The Aussie maker scored top marks for Value for Money, Quality of Fixtures & Fittings, and Style/Exterior Design. It earns 4 Stars in all other categories.
Dark Stainless-steel French-door Fridge with Double-door Freezer ($4699*)
600L capacity
Quick chill and fast ice functions
Fingerprint resistant stainless steel
Internal electronic controls
Multi-flow air delivery system

Fisher & Paykel
Founded in New Zealand, Fisher & Paykel has grown into a worldwide household name. Originally an imports business, when the NZ government banned imports of manufactured products, Fisher & Paykel changed approach, establishing a factory to assemble appliances itself.
That forward-thinking has carried the company through. And it now has a wide range of innovative smart appliances for the kitchen and laundry, including its famous Dishdrawer dishwasher.
Fisher & Paykel refrigerators look as good as you want them to. Choose from a contemporary design or opt for an integrated unit, which cleverly hides behind your kitchen cabinetry for an invisible look.
Many of Fisher & Paykel's fridges are also customisable, which means you're no longer limited to a top- or bottom-drawer freezer compartment. Switch any compartment to freezer, soft freeze, chill or fridge mode at the touch of a button.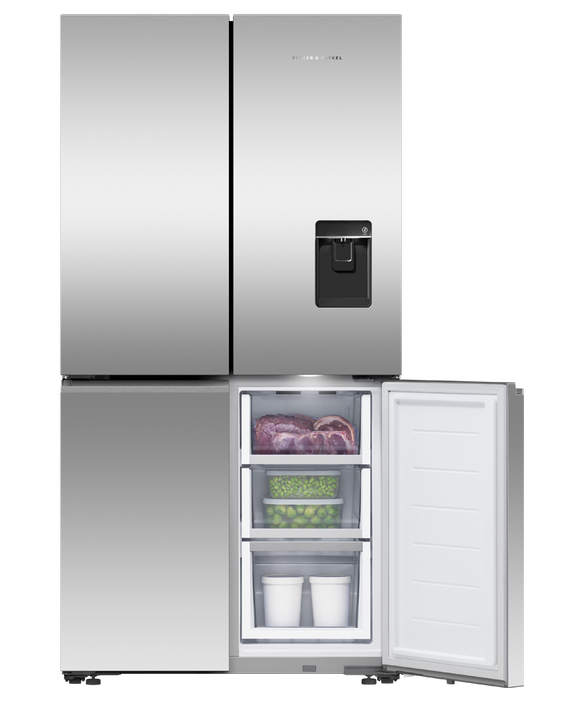 In this year's award, Fisher & Paykel scores an excellent 4-Star Overall Satisfaction rating. It earns two 5-Star results, for Style/Exterior Design and Internal Layout, and 4 Stars in all other categories.
Freestanding Quad-door Fridge-freezer ($4988*)
538L capacity
ActiveSmart technology helps keep food fresher for longer by constantly maintaining an ideal temperature
Convenient access to fresh, chilled water and ice with a slimline water dispenser and internal ice maker
Variable Temperature Zone lets you change a compartment to chill, fridge, soft-freeze or freezer for optimal storage

Samsung
Best known for its mobile phones, Samsung is one of the most recognisable tech companies on the planet. A leader in smart appliances, Samsung has fitted touch screens and wi-fi connections to just about every appliance in its range.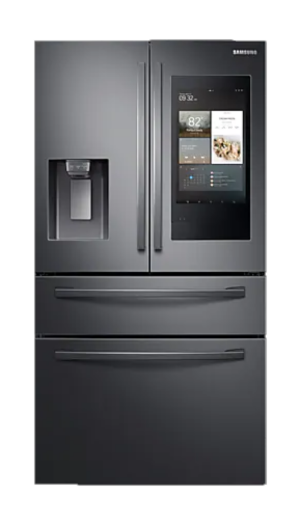 In addition to regular fridge-freezers, LG also produces a premium range of three FamilyHub smart fridges. Each features a large touch-screen on the front, so you can follow a recipe, listen to music or watch TV while you cook. Or if you can't remember whether or not you moved the chicken from the freezer to the fridge, you can easily check from your phone, thanks to internal cameras that let you look inside.
In this year's survey, Samsung earns top marks for Quality of Fittings & Fixtures, Style/Exterior Design and Internal Layout, and 4 Stars in all other categories measured.
FamilyHub French-door Fridge ($7089)
625L capacity
Cool Select Zones lets you pick the right temperature, for the right spot
The Twin Cooling system independently cools the fridge and freezer, optimising the temperature and humidity, and preventing odour transfer
SmartThings compatible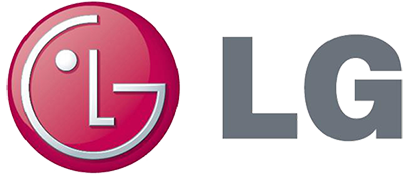 LG
Like Samsung, LG is a South Korean brand with a tech-focused approach to home appliances. Just knock twice on LG's InstaView Door-In-Door and you can see inside, without opening the fridge. Not only does this save you from the chilly blast of opening the door, but it lowers power use, too. No more aimlessly looking for a jar of mustard, door wide open.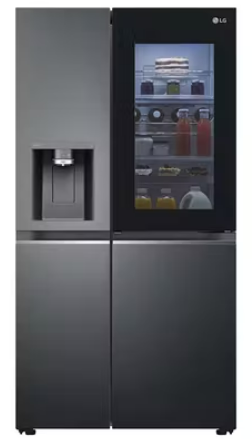 In this year's survey, LG scores 5 Stars for Style/Exterior Design and 4 Stars in all other categories.
Side-by-side Fridge with InstaView Door-In-Door ($4288*)
635L capacity
SpacePlus ice system is built right into the door, allowing for shelf storage
SurroundCooling for rapid chilling
With a compatible smartphone and the LG ThinQ app, you can remotely adjust temperature settings
Pure N Fresh air filtration system reduces odours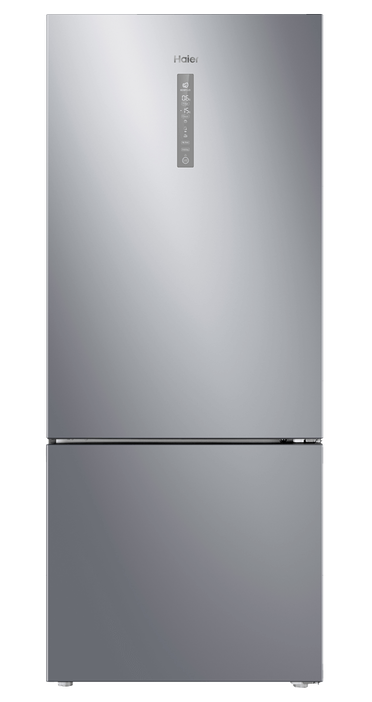 Haier
Popular Chinese manufacturer Haier (owner of the Fisher & Paykel brand) is well known for delivering well-priced household appliances. In this year's survey, it earns 3 Stars in all categories.
Fridge-freezer with bottom freezer ($1888*)