As the smart home continues to evolve amid the soaring growth of the Internet of Things, a range of smart home security devices and systems have been arriving to market, providing householders various functions, including the capacity to monitor residences from afar via a smart device.
From home automation to smart lighting and smart appliances, the smart home encompasses an ever-growing collection of technologies, and home security devices are shaping to form an integral component of these broader connected ecosystems.
Earlier this year, research and consulting firm Ovum forecast that smart home households worldwide will grow from 90 million in 2016 to 463 million in 2021, with device sales to grow to more than 1.4 billion units by 2021, up from 224 million in 2016.
Ovum forecast that device sales will be "driven particularly by sales of security devices, such as cameras, door locks and sensors, and by utilities devices, such as connected light bulbs and smart thermostats".
Ovum also forecast that by 2021, 15.5 per cent of households will have adopted smart home security technology, however only 6.2 per cent will be paying for a professional smart home security service.
As the market continues grow, consumers will have an increasing range of smart security options to choose from, be it a do-it-yourself system, or a system requiring professional installation, and it is worthwhile taking into account a range of factors in determining the best approach for a household's security requirements.
What to consider before purchasing a smart security system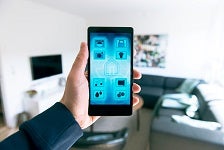 More and more household devices and appliances are now being released with in-built Wi-Fi connectivity as a standard feature, providing consumers the capacity to manage and monitor functions via a smart device, in turn forming the building blocks of the broader smart home.
Information technology research and advisory company Gartner provides the following overview of the connected home:
"A connected home is networked to enable the interconnection and interoperability of multiple devices, services and apps, ranging from communications and entertainment to healthcare, security and home automation. These services and apps are delivered over multiple interlinked and integrated devices, sensors, tools and platforms."
Gartner observes that household inhabitants are provided "connected, real-time, smart and contextual experiences", with individuals being "enabled to control and monitor the home remotely as well as within it".
Certainly, connected technologies are bringing a new level of control over household functions, and smart homes are in turn evolving as more devices, including home security devices, are released.
Given that most devices are set up to connect wirelessly, as an initial step it is important to ensure that your residence has a Wi-Fi router and network in place capable of supporting a range of devices. For instance, the Wi-Fi signal will need to be strong enough to cater for all devices, wherever they are positioned, while if you are planning on connecting a large number of devices, the router will need to be able to cope with all the different connections.
Depending upon device requirements, it may be that rather than connect directly to a router, they will instead connect to a smart hub.
A smart hub ties a range of devices together, allowing operation via a single platform and providing a variety of functions, however it is important to keep in mind compatibility requirements – not all the devices in your connected ecosystem will necessarily be supported by one smart hub.
In configuring your smart home security devices, it is also important to keep in mind the internet requirements of the respective devices in your network, and to ensure that your home connection is up to the task.
Smart cameras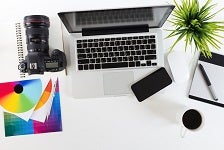 Indoor and outdoor security cameras may provide householders the capacity to not only record what is happening, but to also monitor their residence in real-time while away from home, and may be able to alert householders in the event that there is an intruder.
New cameras have been arriving to market, sporting a range of intelligent capabilities and interactive functions, allowing for remote operation and providing for plug-and-play installation.
Google's smart home company Nest, which recently launched in New Zealand, says that its Nest Cam IQ indoor camera, decked out with a six-core processor, "can do things like tell a person from something else", while its "powerful speaker can scare off intruders from afar".
The Nest Cam IQ, which is equipped with a 1/2.5-inch, 8 MP (4K) colour sensor with 12x digital zoom and enhance, and which runs off mains power, provides for video streaming and mobile notifications, linking up with a smart device via the Nest app.
Among its features, the Nest Cam IQ provides a three-hour snapshot history, with users able to access "key photos from the past three hours of activity in the Nest app".
In conjunction with its home security devices, Nest also offers its Nest Aware subscription service, of which it states "advanced cloud algorithms kick in to give your camera smarter alerts and video history".
"Nest Aware algorithms can tell a person from a thing and can even recognise the sound of a person talking or a dog barking," Nest states. "If you have a Nest Cam IQ, you already have person alerts. Nest Aware can make them better with familiar face alerts, so you'll get a notification if your camera sees a family member – or a stranger."
Nest Aware also allows for Activity Zones to be created "around important areas, such as cots or windows", with users able to "receive special alerts when something happens there", while users can also turn any part of their "video history into a clip or time-lapse that you can share with friends and family".
Nest Aware is available as a Standard (with a 10-day video history) or Extended (with a 30-day video history) subscription, with monthly and yearly subscription rates available.
Smart sensors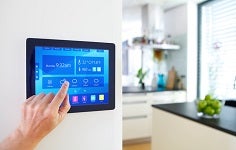 Smart sensors, such as door and window motion sensors, can also provide householders with remote monitoring options, potentially interacting with other security devices. These sensors can assist with real-time monitoring of activity at a household, and may be capable of being configured to send alerts when activity is detected.
Panasonic offers a range of sensors, designed to work in combination with its Home Monitoring System Hub Unit, which brings together Panasonic's range of compatible devices, from cameras to smart sensors and smart plugs.
Panasonic's Home Monitoring Window/Door Sensor detects if a window or door is opened, with users receiving text alerts via their smartphone or tablet, and also able to arm or disarm the sensor via their smart device.
Panasonic's Glass Break Sensor, meanwhile, detects the sound of breaking glass, with the smartphone app automatically notified when it does, with it capable of being configured to work in conjunction with other devices, such as an indoor siren and indoor and outdoor cameras.
Of course, configuration of smart sensors will depend upon the specific requirements of your household, and it is certainly worthwhile considering how sensors may potentially link up and work in conjunction with other security devices.
Time to deck your home out with smart security?
Householders considering installing a smart security device or system at their residence should keep in mind connectivity requirements and consider how any device or system will integrate with their broader ecosystem of devices.
Along with remote monitoring and management capabilities, it is worthwhile considering how devices may potentially communicate and work in conjunction with other connected technologies in a household, and what sort of services they may potentially be paired with.
Of course, requirements will vary from one household to the next, and it is worthwhile researching the different technologies available and their suitability for your household, and talking to home security experts in determining the best approach.