What is New Zealand's best television brand? Panasonic has come out on top in Canstar Blue's latest customer satisfaction research.
Panasonic wins Canstar Blue's award for Most Satisfied Customers | Televisions
Every day television reaches 2.4 million Kiwis, and 95% of homes have a TV set. We certainly aren't watching as many traditional free-to-air shows around the telly as we once were, but with the advent of Netflix and other streaming services, we're still spending plenty of time engaged with our living room screens. 
Our televisions are also becoming increasingly technologically advanced. With the ability to connect to the internet, other devices and stream our favourite films and shows, they're becoming extensions of our phones and tablets.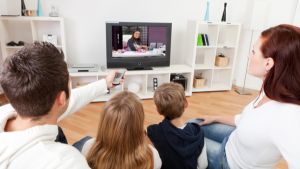 As part of our mission to inform consumers of the best products on the market in NZ, Canstar Blue canvassed the opinions of Kiwis who had purchased a new television in the past two years, across a range of categories, to measure and track their satisfaction.
To decide which televisions offer the best level of customer satisfaction, each was rated across the following categories:
Overall Satisfaction

Ease of Use

Picture Quality

Sound Quality

Smart Compatibility

Value for Money
Panasonic came out on top, and was the only TV brand to earn a 5 Star rating for Overall Satisfaction. It achieved further 5 Star ratings for Ease of Use and Picture Quality, and 4 Star ratings across the other categories. Across the other brands in our top four, there was little differentiation between LG, Samsung and Sony, which each scored highly.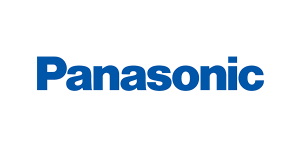 What Kiwis' Want
While you might assume picture quality is a TV's most important feature, for those respondents in our survey, Sound Quality rates as the most important factor, at 22%. Ease of Use follows at 21%, and Value for Money at 20%. Picture Quality, at 19%, places second to last, only just beating Smart Compatibility (18%).
How we watch TV 
NZ is a nation of TV-viewers. Of our respondents, over a third (36%) have ultra-high definition 4K screens. Nearly a third (30%) also have a separate sound system, which confirms the importance of a TV's audio; 13% say they regularly update their TVs to the latest technology, and 29% admit to buying the largest TV they can afford.
New Zealanders still enjoy traditional TV
We're watching far more streamed content, as opposed to traditional free-to-air broadcasts. In our survey, 56% say they have a smart TV and use its online functions, and half say they now watch more streaming, such as Netflix, than regular channels. However, it appears television is still bringing Kiwi families together, with nearly half of those in our survey (45%) saying that watching TV, whether streaming, satellite or traditional broadcasting, is something they do together as a family; 44% say that TV remains the focal point of their living rooms.
Clearly, TVs remain a central source of entertainment in our homes. So, if you're looking to tune in to the best TV brand, let Canstar Blue's latest research direct you to the smart choice in smart TVs: Panasonic. Read our full results by hitting the button below!
Compare TV brands for free with Canstar!
Enjoy reading this article?
You can like us on Facebook and get social, or sign up to receive more news like this straight to your inbox.
By subscribing you agree to the Canstar Privacy Policy