As the first 5G services arrived in NZ, the fanfare rose from a rumble to a roar. But for Kiwi consumers, is 5G worth the hype?
It is, of course, still early days, however the transformative potential of 5G is well documented. The 5G rollout is poised to usher in a new age of connectivity, bringing into play a range of new technologies and mobile applications.
With this in mind, the following guide will look at the differences between 5G and 4G, along with the 5G coverage and services currently available, and whether now is the time to sign up for a 5G service.
5G vs 4G: What's the difference?
From the first generation (1G) of mobile wireless technology onward, each new generation has seen the introduction of a range of new capabilities, and 5G is primed to offer a number of significant advancements over previous generations.
In fact, 5G has the potential to offer a great leap forward over current 4G capabilities, and this is why there is so much hype around the technology.
To put it into context, 5G has the capacity to provide the following performance gains over 4G:
Speed – 5G has potential peak download speeds of 20 Gbps, compared to 4G's 1 Gbps. Real-world speeds can vary quite markedly, and depend upon a range of factors, however faster speeds are firmly on the agenda amid the continued development of networks.
Latency – 5G has the capacity to provide significantly lower latency (data transfer delay or waiting times, often referred to as lag) than 4G, paving the way for a range of real-time functions that require a quick response.
Capacity – 5G has the potential to provide significantly improved network capacity, allowing for the connection of a greater number of devices simultaneously than 4G, from smartphones through to Internet of Things (IoT) devices.
It's important to keep in mind that 5G is an evolving technology, and smartphone connectivity is just one component. Service offerings will mature over time, and new uses for the technology will emerge.
In this respect, 5G is expected to enable a range of applications that 4G networks are unable to handle: from more immersive media experiences (such as augmented and virtual reality) to IoT applications (with autonomous cars a technology commonly cited).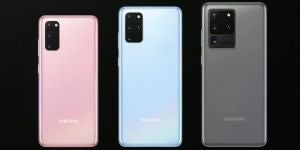 Where is 5G currently available?
The race is well and truly on to get 5G networks up and running around the country. Both Vodafone and Spark launched their initial 5G services at the end of last year.
The two providers have both indicated they're poised to ramp up their respective offerings in 2020, and it's now a case of watch this space as new services arrive to market.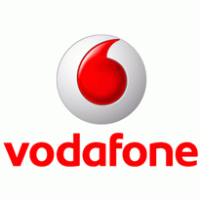 Vodafone
Vodafone launched its local 5G network in December last year. CEO Jason Paris stated that customers would be able to access download speeds of potentially 5-10 times current 4G speeds.
Vodafone's 5G service is currently live in parts of Auckland, Wellington, Christchurch and Queenstown, with further details on the specific areas covered available via its network coverage map.
With 100 cell sites currently live, Vodafone has advised that it will continue to build its 5G network in the coming years. It is poised to develop more than 1,500 existing sites around the country.

Spark
Spark's 5G offering currently comprises a fixed wireless broadband service. Upon the launch of the service in Alexandra in September, Spark's technology director Mark Beder stated that initial testing had shown speeds 5-10 times faster than 4G wireless broadband.
Spark has since expanded its 5G wireless broadband offering to selected areas of Westport, Clyde, Twizel, Tekapo and Hokitika.
Spark has advised that, subject to spectrum being made available from the government, a broader range of 5G services, encompassing both wireless broadband and mobile offerings, will be launching "into major centres from mid-2020".
Is it time to sign up for a 5G service?
The respective 5G services currently being offered by Vodafone and Spark are fundamentally different, and whether to sign up to either will depend upon your individual circumstances.
For instance, Spark advises that its 5G wireless broadband plans are suited for consumers who don't have access to fibre and who are reaching data limits on their current plan.
Meanwhile, to access Vodafone's 5G service, consumers will require a 5G smartphone. Currently these models are limited to high-end phones, and, as yet, doesn't include any Apple iPhones.
It's also important to keep in mind that 5G will be rolled out and operate alongside existing 4G, 3G and 2G networks, so consumers will continue to have a range of options when it comes to accessing networks.
Vodafone
Vodafone advises that in addition to being in a 5G coverage area, consumers looking to access its 5G network will need a 5G-ready plan (all 4G-capable plans) and a 5G smartphone, available from Vodafone or Noel Leeming.
Vodafone's 5G smartphone range currently includes the Samsung Galaxy S20 Ultra 5G and Galaxy S20+ 5G, the Galaxy Note10+ 5G and the Galaxy A90 5G, with it advising that more 5G smartphones will be released during 2020.
Customers can experience 5G at no extra cost until June 30 this year, but will then have the option of purchasing a 5G add-on for $10 per connection, per month (or equivalent prepay term).
Spark
Spark currently offers two 5G wireless broadband plans: its 5G Discover plan and 5G Discover Entertainment plan (including Netflix and Lightbox standard plans), which come with a 5G plug-and-play modem included.
Both of the plans are available with three price tiers:
5G Discover – $75 for up to 60GB; $85 for 60-120GB; and $95 for more than 120GB.
5G Discover Entertainment – $85 for up to 60GB; $95 for 60-120GB; and $105 for more than 120GB.
Spark advises that customers are moved between price tiers based on their usage each month, with the plans delivering up to 600GB of data per month.
Whether you're considering moving to a 5G plan for faster data on your phone, or to access wireless broadband, you might be better off on a conventional 4G plan. To help you decide which is best for your needs, it pays to check out Canstar's research into NZ providers. Click on either of the buttons below for more information:
Compare broadband providers free with Canstar!
Compare mobile phone plan providers free with Canstar!
Enjoy reading this article?
You can like us on Facebook and get social, or sign up to receive more news like this straight to your inbox.
By subscribing you agree to the Canstar Privacy Policy