We may call it the golden years but retirement can be difficult for Kiwi pensioners, especially when facing high power bills. Energy and resources minister Megan Woods says cold and damp homes can even be deadly for seniors, with 1600 mostly elderly New Zealanders dying prematurely each winter.
The Government's new winter energy payment will help superannuants and other beneficiaries in 2018 and 2019. Couples on NZ Super get $31.82 extra per week from 1 July to 29 September 2018 and from 1 May to 1 October 2019.
While the extra payment will help over-65s, it still makes sense to be on the best plan for your energy use. Senior citizens can follow these tips and advice for year-round savings:
Get the low-down on low-user plans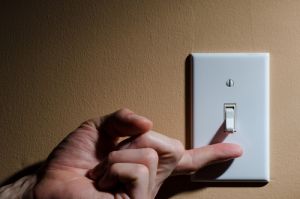 It doesn't matter which electricity retailer you are with, if you use a small amount of power each year in your home, you should be on a low-user plan. Low-user tariffs are protected by law and are designed to help the likes of pensioners, by providing a low daily charge – usually combined with a slightly higher price for each unit of electricity used.
By law, electricity retailers must promote their low-user plans, and many will review the amount of power you use each year to ensure you are on the right plan. There are a few exemptions these rules – such as homes in remote areas, where a single powerline serves few homes – but the vast majority of superannuants will be able to benefit.
How do you know if you are a low user?
Most older people will be low users due to the fact there is usually only one or two people living in their household – even if you like to watch TV or turn the stereo up loud!
This is a quick way to check if you are a low user: grab a power bill for a winter month, add together the kilowatt hours used that month (you may have more than one meter, such as a separate meter for your hot water cylinder) and multiply by 12. If this is less than 8000kWh, or less than 9000kWh if you are in the southern half of the South Island, then you are a low user.
If you are only slightly over these 8000/9000kWh figures, it usually still pays to be on a low-user plan and you will benefit from any power savings you can make. Remember, we used a winter power bill, which is most likely when you use the most power.
Don't get in hot water over your hot water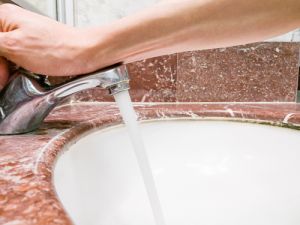 Hot water heating is about 30 per cent of the average household's power bill so it is worth making savings with your hot water heating where you can. As most pensioners are low-to-moderate hot water users, a hot water cylinder is usually the best way to heat your water.
If you do have a hot water cylinder, you should be able to save money if your cylinder is permanently wired to a separate meter from the rest of the household. This applies whether are on a low-you user plan or a standard plan. Most homes are set up with the hot water cylinder on a separate meter, or able to be controlled separately, but if you are not sure you can ring your electricity retailer or an electrician for help.
Running your hot water cylinder on a night meter is the best way to save money, as it will heat up only at night, when electricity rates are cheaper. Before you do this, you will need to be sure you have enough hot water to last the day.
If you are unsure about only heating your hot water cylinder at night, at least make sure it is on a controlled rate. This means it can be turned off by your network lines company when needed, such as during peak times or in times of emergency. A controlled rate is offered by most electricity retailers in a majority of areas.
Make the most of your security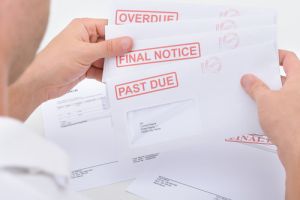 Many superannuants are settled in their own homes and not planning to move around. It makes sense to cash-in on this security by making the most of long-term plans. Benefits can include a credit amount, discount or price security.
Save with prompt payment discounts – or change your bill frequency
People do not make it to 65 without learning a few tricks of the trade and one of those 'tricks' is paying your bills on time to receive a prompt payment discount, if provided by your electricity retailer. There are many techniques to making sure you pay your bills on time, from scheduling a bill payment with online banking to marking a note on a good old wall-hung calendar.
If you find you are struggling to pay your monthly power bill on time because you do not have the cash at hand, then you should consider changing the frequency of your bills. A number of retailers offer the option of paying more frequently for your power, so you can better align your bills with your NZ Super payments.
Don't hesitate to insulate
Heating your home is a large expense, but good-quality insulation makes your house easier and cheaper to heat properly, and more comfortable and healthy to live in. So, if you are a older person living in your own home, it makes sense to insulate.
A new Government programme, Warmer Kiwi Homes, offers grants for two-thirds of the cost of ceiling and underfloor insulation, as well as ground moisture barriers. Pensioners qualify for this grant if they are living in their own home and have a SuperGold combo card or live in an area identified as low-income.
Tell your provider if you are medically dependant
While we all hope to be blessed with good health in our senior years, that is not the reality for many people. If you, or someone living in your home, is dependent on electricity for critical medical support, then you must let your electricity retailer know. This includes if you need power because of age, health or disability and the loss of electricity is a threat to health or wellbeing.
You should also let your retailer know if you have genuine problems paying your power bill due to financial hardship. If you do this, you could be considered a vulnerable customer.
The Electricity Authority ensures electricity retailers stick to guidelines for medically dependent and vulnerable customers, including rules around disconnection. However, retailers cannot guarantee the supply of electricity at all times, and medically dependent customers are required to have an emergency plan in place in the case of a power outage, such as during a storm.
What is the best retailer for a pensioner?
The cheapest power company for pensioners depends on your location and how much energy you use. Most retailers offer something to benefit older people. Here is a summary of the benefits from major retailers that may suit senior citizens:
Powershop
Powershop offers "Powerpacks" – pre-purchased energy deals that Powershop customers can buy to receive lower rates or better discounts. Customers can pay in advance, pay as you go, or simply pay when you receive your bill. It guarantees customers will save at least $150 in the first year after switching.
Electric Kiwi
Electric Kiwi offers "everyday low prices" and one free hour of power nominated by the customer during off-peak times. The good news for pensioners at home during the day is the "hour of power" includes the middle of the day – 9am to 5pm – as well as overnight (9pm to 7am).
Energy Online
Energy Online offers new electricity customers $50 credit when they join up and an additional $50 if they add natural gas. It also offers a 20% prompt payment discount for customers who pay their bill on time and in full.
Flick Electric
Flick Electric passes on the wholesale price of electricity, which means it is cheaper in off-peak times, including the middle of the day. It also offers weekly billing.
Pulse Energy
Pulse Energy guarantees to beat the rates of your current electricity retailer and a price protection for two years from the date of signing up.
Meridian Energy
Meridian Energy's basic offer comes with an 11% prompt payment discount for customers who pay their bills on time. Some customers may also receive welcome credit toward their first bill or a Crusaders jersey.
Nova Energy
Nova Energy's Home Advantage Plan gives customers $100 signup credit and fixes the rates you pay on electricity until 2020, protecting you from the cost of rising power prices.
Mercury Energy
Mercury Energy customers who sign up online a 10% prompt payment discount, plus an additional 2% if you agree to email and direct debit billing. Other bonuses include Airpoints. Mercury Energy also has special deals for any customers with electric vehicles.
Genesis Energy
Genesis Energy offers a $200 credit plan if you sign up for 24 months. You can also get a 10% prompt payment discount and Flybuys.
Globug
Globug is a prepay power company so customers pay their power bills as they go. There are no penalties or payment fees, and customers can pay whenever they want to. Note: Globug is not suitable for medically dependent customers.
Contact Energy
Contact Energy Saver Plus plan fixes customers' energy rates until June 2020 and includes a $150 discount and a 20% prompt payment discount. Customers can also receive additional discounts for signing up to e-billing, direct debit and dual fuel for a maximum discount of 24%.
Trustpower
Trustpower offers discounts if you bundle your electricity with gas, broadband and/or phone. It also offers a 15% prompt payment discount if you pay in full and on time.