Much Moore Ice Cream takes out Canstar Blue's award for Most Satisfied Customers | Ice Cream Tubs 2020
New Zealanders are among the biggest fans in the world of the delectable and lickable summer treat that is ice cream. Whether it's dished up in a cone, scooped into a bowl or simply a sneaky stolen spoonful from the freezer, the dessert is hard to resist.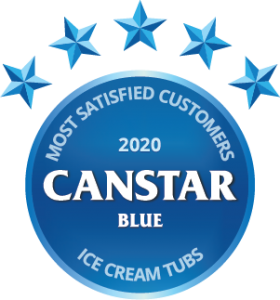 While plenty of the frozen treat is demolished while we are out enjoying the great Kiwi summer, most ice cream is consumed at home, bought in tubs from supermarkets and convenience stores. According to Canstar's latest research, almost a third of us (32%) are tucking in to tubs of ice cream at home a few times each week.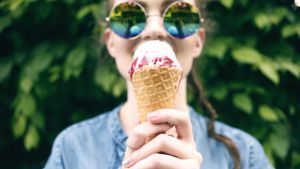 But with so many ice creams on the market, from home-grown Kiwi favourites to luxury international brands, which ones taste best and represent true value for money?
To find out, as part of our mission to inform consumers of the best NZ has to offer, Canstar Blue canvassed the opinions of 2021 New Zealanders who had bought and eaten ice cream tubs from a supermarket or grocer in the past three months, across a range of categories, to measure and track their satisfaction.
To decide which ice cream manufacturer offers the best level of customer satisfaction, each was rated across the following categories:
• Packaging Appeal
• Taste
• Value for Money
• Variety/Range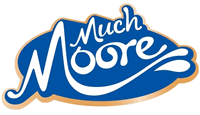 Coming out on top is Much Moore ice cream. The family owned New Zealand ice cream company beat out the international competition with their delicious frozen treats, which they've been making for over 30 years. They scored 5 Stars for Overall Satisfaction and Value For Money.
Kapiti also proved that it's the crème de la crème of ice creams, by becoming the only brand in our ratings to earn 5 Stars for flavour!
Kiwis are ice cream loyal
According to our survey, just 11% prefer sorbet or frozen yoghurt. It's ice cream or nothing for some! And nearly a third, 28%, say they stick to their tried-and-tested brand.
What's in the dessert is important, too, with 31% surveyed saying they pick their ice cream brand based on the ingredients. While nearly half (43%) admit that ice cream is more just about food, it's about family, too, and memories of childhood summers spent with whanau.
Favourite flavours
Overall, the traditional flavours earned top rankings in the taste stakes, just beating hokey pokey and up-and-coming ice creams: cookies and cream and salted caramel.
| | |
| --- | --- |
| Favourite flavour | % |
| Berry (strawberry, raspberry or boysenberry) | 15% |
| Chocolate | 13% |
| Vanilla | 11% |
| Hokey Pokey | 10% |
| Cookies & Cream | 9% |
| Salted Caramel | 9% |
| Goody Goody Gum Drops | 6% |
| Mint Chocolate Chip | 5% |
| Rum and Raisin | 5% |
| Orange Chocolate Chip | 4% |
| Neapolitan | 3% |
| Other | 10% |
But regardless of which flavour you lap up, if you're looking for a sweet-as way to cool down this summer, why not get much more satisfaction from your choice of ice cream with the winner Canstar's award for Most Satisfied Customers | Ice Cream … Much Moore.
For the full rundown of our latest ice cream Star Ratings and Customer Satisfaction Award, click on the button below.
Enjoy reading this article?
You can like us on Facebook and get social, or sign up to receive more news like this straight to your inbox.
By subscribing you agree to the Canstar Privacy Policy