It's the battle of the meal kits! Given the variety of brands on the market, who to choose? Canstar Blue's 2021 Meal Kit Delivery award rates major meal kit brands so you can discover NZ's top pick.
No one likes a dull dinner after a long day. Or the dreaded planning and purchasing of weekday meals. That's why so many Kiwis are spicing up their culinary lives by using a meal kit delivery service. With a meal kit, all you need to do is chop, bake, boil or fry. Then it's bon appétit! 
The consumer trend towards online food shopping and increased consciousness of what we put into our bodies has fuelled meal kits' meteoric rise. Across the country, thousands of families opt for their healthy convenience over unhealthy ready meals or takeaways.
Whether you're a couple, a family with kids, or live on your own, there's a meal kit to suit your lifestyle, budget and diet, from vegetarian to gluten-free and vegan.
But with so many meal kits on offer, which to pick? As part of our mission to inform consumers of the best NZ has to offer, Canstar Blue canvassed the opinions of New Zealanders to decide which meal kit delivery service offers the best level of customer satisfaction, each was rated across the following categories:
Overall Satisfaction

Value for Money

Customer Service

Variety of Recipes/Meals Available 

Taste of Food

Flexibility

Delivery Reliability/Timing

Freshness of Food
Taking out top spot as Canstar Blue's winner is Bargain Box, scoring an impressive 5-Star rating for Overall Satisfaction, Value for Money, Customer Service, Delivery Reliability/Timing and Freshness of Food. Bargain Box is focused on value and affordability and is ideal for larger families. They even offer a summer special BBQ food box. 
My Food Bag, owner of the Bargain Box brand, also scores highly in this year's rankings. It has a total of four 5-Star ratings, and is the only meal kit to earn top marks for the variety of their recipes and menus.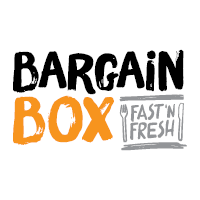 What Kiwis want in a meal kit
Unsurprisingly, Kiwis want value for money. Nearly a quarter of those in our survey (23%) rank it as the biggest driver of satisfaction with their choice of meal kit. This is understandable when you're paying for someone else to pick your groceries and meals for the week. We'd all hope for a meal that offers plenty of bang for our buck. Taste of food follows at 16% and freshness at 15%. Of those surveyed, 29.9% say they feel their family eats healthier when using a meal kit. An impressive 40.2% say that it has reduced their food waste.
Are meal kits worth the money?
Are they worth the money? That really depends on how much value you see in someone prepping and organising your meals for you. In our survey, 51.1% say meal kits save them money on their weekly shop. But true value isn't just about monetary costs. The time-saving benefits of meal kits have value, too. Just over half of those in our survey (50.2%) say they use meal kits because of their convenience. Often convenience trumps all, especially for those with busy lifestyles.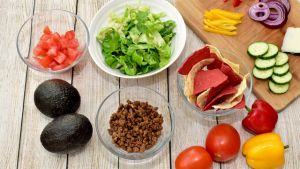 What do different meal kit brands offer?
Bargain Box
You can choose a Bargain Box to match your family's needs – select meat or vegetarian recipes, how many hungry mouths you need to feed and either three or five meals per week, depending on the box.
Options:
Bargain Box: Tasty dinners for the whole family (includes meat)

Bargain Box Veggie: Crowd pleasing vegetarian meals

Bargain Box BBQ: Limited edition for summer, Kiwi-favourite BBQ meals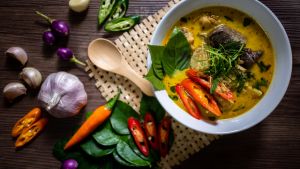 My Food Bag
My Food Bag (cook/author Nadia Lim is one of its founders) is a home-grown success story, and is currently preparing for a stock-market float. As well as its 2021 Canstar Blue award-winning Bargain Box brand, My Food Bag offers its own huge range of meal kits. 
They include:
My Choice: Pick from a selection of 12 recipes

My Classic: Classic meals with a Nadia twist

Fresh Start Lite: 450 calories or less and reduced carbs

My Family: Kid friendly meals for the whole family

My Veggie: Seasonally inspired vegetarian recipes

My Gluten Free: Delicious, gluten-free meals for families
Hello Fresh 
Hello Fresh runs a flexible subscription with no minimum term or lock-in plans. You can swap meals, change your delivery and skip or pause weeks in your online account. With Hello Fresh, you choose a plan to suit you and select from a variety of recipes each week, rather than picking a set box.
Some meal options include, for example:
A box for busy weeknights (ready in 25 minutes)

Impress your guests box (a flexible box size)

For special occasions (a plan with gourmet meals)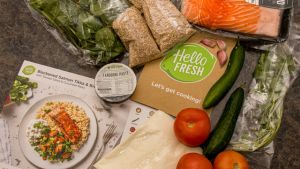 (Prices for all meal kits above vary depending on the number of days you order meals for, the number of family members and how long you sign up to the box subscription.)
Check out meal kit delivery options across the country with Canstar Blue by hitting the button below!
Enjoy reading this article?
You can like us on Facebook and get social, or sign up to receive more news like this straight to your inbox.
By subscribing you agree to the Canstar Privacy Policy