Wondering where to jump online to shop? Look no further. Canstar Blue's 2021 Online Retailers award rates major retailers so you can discover the best place to hunt for online bargains.
New Zealanders' love of online shopping increased dramatically over the past year. It appears that while we were confined to our homes during the pandemic, we enjoyed plenty of online retail therapy. A recent commerce report by NZ Post shows that Kiwis spent a total of $5.8 billion online in 2020 with online retailers, about $1.2 billion more than in 2019.
Even those who hadn't tried online shopping before discovered its convenience. More than 305,000 New Zealanders shopped online for the first time in 2020. And the trend continued well after lockdown. We spent $538m online in December, up 17% on the same month in 2019, making it the best December in history for online shopping in NZ.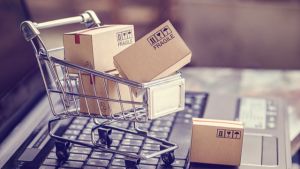 But if you're a regular online shopper, you'll know that even though a retailer's storefront has gone digital, customer satisfaction remains an old-school reality. Is a site easy to use and customer friendly? Does it offer a wide range of goods? Do packages arrive promptly and in one piece?
As part of our mission to inform consumers of the best NZ has to offer, Canstar Blue canvassed the opinions of New Zealanders to decide which online retailer offers the best level of customer satisfaction, each was rated across the following categories:
Value for Money

Ease of Site Navigation

Range of Brands Available 

Range of Products on Offer

Speed and Delivery 
And the results of our survey? Mighty Ape swings into top place for the third year running! Online shoppers were particularly chuffed with the site's speed of delivery and site navigation, rating the online retailer 5 Stars in each of these categories. The wide range of brands and products on Mighty Ape is also a hit with Kiwis. The retailer earns 4 Stars for both. Other local brand, Trademe.co.nz, also rates highly, with a clean-sweep of 4 Stars across the board.


The draw to online retailers
Of those in Canstar Blue's survey, 30.8% say they prefer online shopping over buying in a store. Why? 71.3% agree it's more convenient, and 56.4% say it's easier to find what they're looking for. The range of products available online is also a big draw for Kiwi consumers: 39.4% say that's why they jump onto websites to shop. 
But browsing and buying online can have its problems. Over half of people (27.2%) say they've bought something only to find it looks nothing like its online picture when it turns up. And nearly a third (30.3%) have bought something that never turned up. 
What are Kiwis buying online?
There isn't much you can't source online these days, be it a birthday cake, a puppy, a tree or a board game you played years ago and never managed to find in store. In fact, it's far more tricky naming something you can't buy online. Canstar Blue's research reveals Kiwis' top purchases are:
Clothes (57.9%)

Homewares (43.4%)

Health and beauty items (43.6%)
How to stay safe shopping with online retailers
Despite the tight security employed by banks and big online retailers, a third of those in our survey still say they worry about the safety of their credit card details when shopping online. So here are a few tips to keep your money safe when shopping online:
Buy from HTTPS not HTTP websites
Before entering your credit card details online, always check to make sure the address is https instead of http. The 's' shows the site is using an encryption system, scrambling your information and making it hard for hackers to steal your details.
Use an online payment service
PayPal is a good example of an online payment service. When you make an account, it hides your credit card details from the store/seller that you're buying the goods and services from. This ensures extra protection against hackers and fraudsters. And should something go wrong during the transaction process, you'll be refunded due to their Buyer Protection guarantee. They'll also refund your return shipping costs if you need to send something back.
Credit card over debit card
Most credit cards offer zero liability guarantees for fraudulent transactions, so you won't have to pay for things you haven't bought. With a debit card, the cash leaves your account instantly. Fraudulent debit card transactions could drain your bank account before you notice. It will then be up to you to talk to your bank about obtaining a refund, which could be a lengthy process.
Trust your instinct
If a website looks outdated, poorly designed, or just plain shady, don't use it. Never click on the links in unsolicited emails, even if you believe the sale or the company is legitimate. Instead search for the company's main website and open it separately in a new browser window.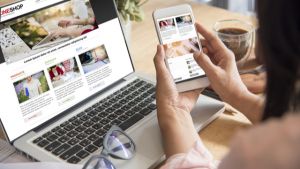 Don't save your credit card or debit card information on retailers' sites
It can be tempting for convenience, but ultimately you're leaving something very personal in their hands. Instead, type it in each time. 
Update your software regularly
Always keep your anti-virus protection software up-to-date. And if the web browsers on your computer/phone don't update automatically with the latest security patches, you'll need to update them manually as often as you can.
Check out our full report on online retailers by hitting the button below:
Enjoy reading this article?
You can like us on Facebook and get social, or sign up to receive more news like this straight to your inbox.
By subscribing you agree to the Canstar Privacy Policy