Author: Michael Lund
With prices on the up due to inflation, there has never been a more important time to look for ways to save on the weekly grocery bill. Here's a list of tips to try that could help you beat the cost of living squeeze and save money on groceries.
Want to save money on groceries? Canstar has some great tips to provide relief at the check-out:
How to Save Money on Groceries
1. Make a weekly meal plan
One of the best ways to save money on groceries is to avoid buying what you don't need.
Decide in advance what meals you want to make for lunch and dinner for the whole week. When you have a plan, you are less likely to spend unnecessarily, and you'll avoid food that could end up not being used and going to waste.
Check to see what items are on sale beforehand, as that can help you decide what meals to plan. Keep an eye out for things in and out of season, as things in season tend to be cheaper (and tastier).
2. Make meals from scratch
Look to make your own meals from scratch rather than buying any pre-prepared meals. The less processed food you buy, the healthier it is for you and your family. And it usually costs less. So making your own meals from scratch can save money on groceries, and save your health.
It's a good idea to have a few favourite recipes on hand but also good to explore something new. There are plenty of recipes available for free online. Some supermarkets publish their own free magazines and websites packed with recipe ideas and ways to save money, so keep an eye out for them as well.
You can make preparing and cooking meals a team effort. That way everyone gets to learn how fun it can be to make meals from scratch. Who knows, you could help nurture the next best homecook to make it on MasterChef.
3. Avoid recipes that need special ingredients
Some recipes call for a special ingredient that you may not have. It may not be worth the money to buy that ingredient if you are only going to use it once. Ask yourself, how much does that ingredient cost and is it worth it? Does it come in a small or big package? Can you use it in other recipes before it goes bad?
You can often leave out such ingredients or substitute them for something you already have. It can be fun to experiment while cooking, and you may surprise yourself with a new special dish.
4. Always make too much
Always try to make more food than you need for one meal and then fridge or freeze the rest for another meal in the week. Or use leftovers for lunch the next day. This is an especially helpful tip if you tend to buy lunch out every day.
Think about how creatively you can use leftovers to make a slightly different meal. For example, if you cook roast chicken for dinner, try chicken sandwiches for lunch the next day. You may even be able to use the bones to make a chicken soup for later.
Again, there are plenty of recipes using leftovers available online, including by celebrity chef Jamie Oliver who has long championed against food waste.
But make sure you follow any safety advice when reheating or using leftover food, and never reheat food more than once.

5. Make a shopping list and stick to it!
Once you've made your meal plan for the week, write down only the things you need to make those meals. This can help stop you from buying any unnecessary extras. Impulse shopping doesn't help you or your wallet.
There are several supermarket and shopping list apps you can use on your smartphone, which can help track what you need to buy. Plus, the new web app, Grocer, can help you find where those products are cheapest.
6. Check your pantry, fridge and freezer
Make sure to keep a tab on what food and ingredients you have already, and its expiry dates. Then you know which food you need to use up first and can search out recipes that use those ingredients.
There's no point in buying something new if you already have something you could eat instead.
7. Be wary of product placement
Supermarkets are often designed to channel a shopper's attention to certain products. For example, grocery items that are geared towards kids are usually placed at their eye level or near the checkouts.
Or items that are used together are grouped together, to increase the chances of you picking up a bottle of soft drink to wash down your chips, but do you really need them?
8. Consider supermarket rewards programs
Several supermarkets offer rewards schemes that can help reduce your shopping bills, like Countdown's One Card or New World's Clubcard. Furthermore, many supermarkets offer fuel discounts, whether through their own pumps or partnerships with select service stations.
Another option could be to use a rewards credit card. This way your grocery spending can earn you Flybuys or cashback. But, of course, you need to pay off your credit card bill in full each month and be aware of the risks. A rewards card isn't for everyone.
9. Familiarise yourself with prices
Know the regular price of things you buy often, such as milk, bread, meat and veggies, as well as other things, like your favourite shampoo, toothpaste or cleaning products.
The price of some fresh foods can vary as they go in and out of season, so know how much your favourite fruits and veggies cost at different times of the year.
This will help you work out which store has the best prices, and whether you are getting a good deal on sale items.
10. Keep an eye out for discounts and bargains
Supermarkets often reduce the prices on many items, so you need to keep watch for good deals on the things you normally buy.
If it's a deal for a perishable item, think carefully as to whether you will use the extra purchase before the use-buy or best-buy date. If it's a deal on a non-perishable item that you regularly buy, then consider a bulk buy to stock up. This adds to your weekly shop bill for that week but can end up saving you money in the long run.
You can often find good deals on household items such as laundry detergent, toilet paper, cleaners, shampoo and more.
But be careful to check you are getting a good deal. Sometimes a bargain price on one product may not be as good as the normal price of the same product in a different size, smaller or larger. Or sometimes, you can get caught up by the big sale sticker and not realise the discount is minimal.
Most products will have a unit price listed on the price label on the shop shelf, so you can compare prices like for like.
Sometimes shops will offer discount prices on goods that are damaged or close to their use-buy dates, or items offered as clearance that a store no longer intends to sell.

11. Look for end-of-day reductions
Fruit, vegetables and meats are sometimes marked down at the end of the day. Fruit that is marked down because it is ripe or overripe can be great for baking, such as bruised apples or overripe bananas.
Meat is often marked down the day prior to its best before date. You can eat it that night or freeze it to eat later.
12. Buy ugly food
Not all fruit and veggies look the same when picked or harvested, but somehow that's how fresh food products are presented, all stacked or packed side by side, identical in size.
But some retailers have realised there is a market for the food products that may look a little odd shaped, often known as ugly food, and they can be cheaper.
The fresh food might all look a little different (and what's wrong with that?) but they taste just as good as their stacked cousins and, what's more, they stop such food going to waste.
13. Shop beyond the big supermarkets
There are plenty of alternatives to the main supermarkets. Check out your local fruit and veggie shop, often situated near a main supermarket. You might find things cheaper and fresher than in the big stores.
The same goes for local butchers and fish markets, and weekend markets., too.
14. Don't be too brand loyal
Many supermarkets have their own home brand products, which can be cheaper than other branded products.
It's easy to get swayed by the argument that you prefer the branded product, but the quality of home brand products can sometimes be just as good. Sometimes, it's actually the exact same product, just without a fancy label.
Try some home-brand products and compare them to the branded product you've probably been buying for years largely because that's what you've grown up using. You might be surprised.
If you still want to stick with branded products, then check to see if there are any cheaper than the one you buy. For some products, there are plenty to choose from.
Brand loyalty also extends to the actual supermarket you visit. Don't just stick to one, shop around and use others in your neighbourhood to see what's on offer. You might be surprised at the savings!
---
New Zealand's Favourite Supermarket: Four Square
New Zealand's Favourite Supermarket is Four Square, the winner of Canstar Blue's Most Satisfied Customers | Supermarkets Award.
The first supermarkets in NZ appeared in the 1920s under the Four Square brand. Although, back then, there wasn't a lot of super in supermarket! Fast forward a century and there's plenty on offer.
Now we're used to mega supermarkets with aisle upon aisle of goodies. Most suburbs have a pick of supermarkets, both large and small. Some offer lower prices, while others target butcher-quality meat and fresh fruit and veggies to rival local famers' markets.
So as the cost of grocery staples continues to rise, and supermarkets are under the spotlight, which supermarket chain offers the best in quality produce, value for money and great service?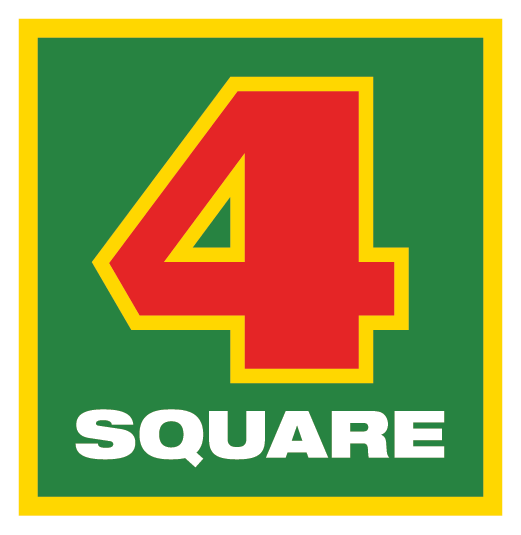 As part of our mission to help consumers make the right choice, Canstar Blue surveyed Kiwi supermarket customers to rate their experiences across the following categories:
Overall Satisfaction
Value for Money
Customer Service & Accessibility of Staff
Deals/Specials Available
Layout & Presentation of Store
Freshness of Produce
Variety of Products
Coming out on top and winning Canstar Blue's 2022 award for Most Satisfied Customers | Supermarkets is Four Square.

Proving that it's not all about size, Four Square's supermarkets may not be the biggest retail outlets, but they are the best. Typically smaller in size, and a popular choice in the regions, Four Square is the only supermarket in our award to earn a top 5-Star rating for Overall Satisfaction.
Click here for more budgeting and savings tips
---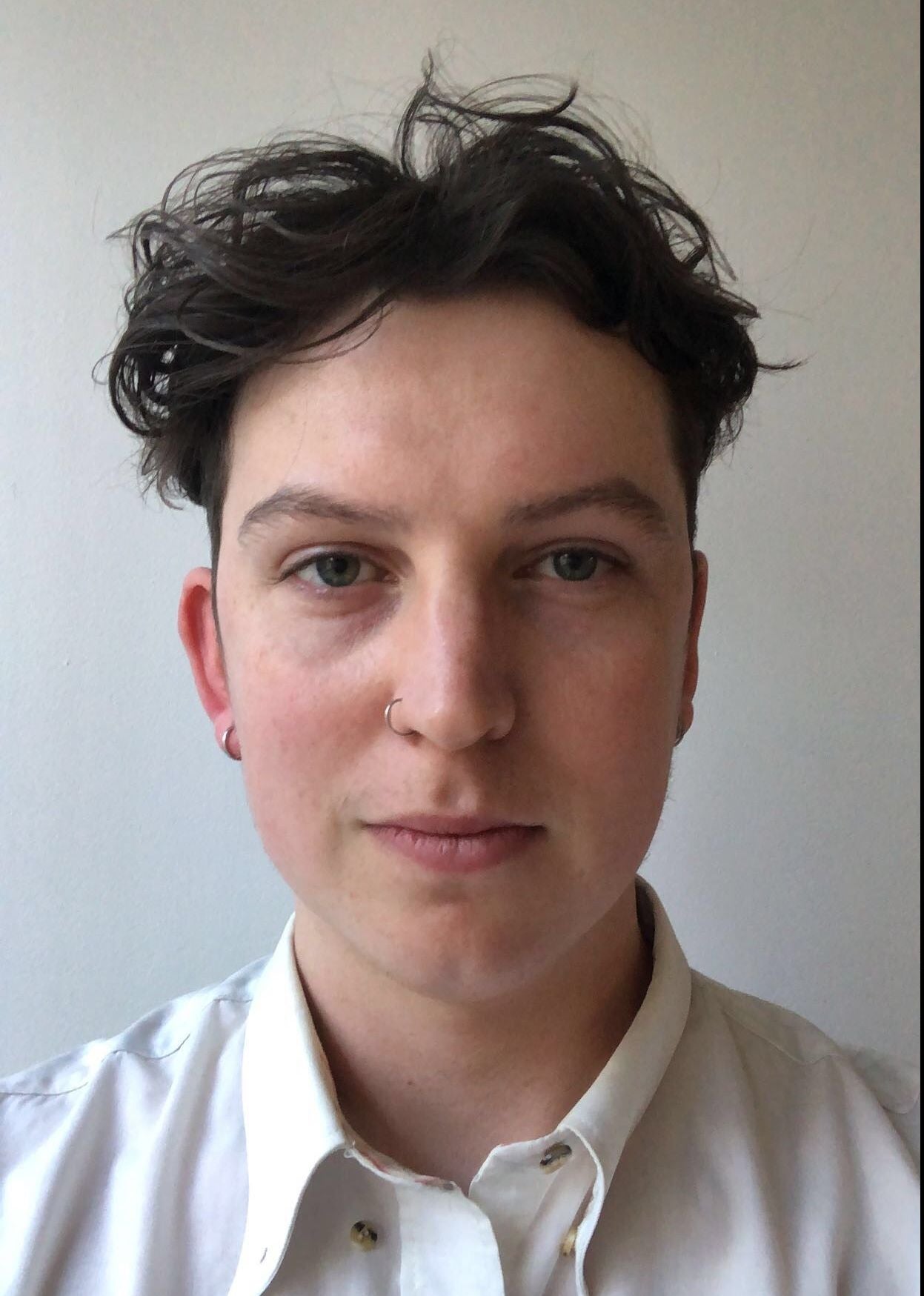 About the reviewer of this page
This report was reviewed by Canstar Content Producer, Andrew Broadley. Andrew is an experienced writer with a wide range of industry experience. Starting out, he cut his teeth working as a writer for print and online magazines, and he has worked in both journalism and editorial roles. His content has covered lifestyle and culture, marketing and, more recently, finance for Canstar.
---
Enjoy reading this article?
You can like us on Facebook and get social, or sign up to receive more news like this straight to your inbox.
By subscribing you agree to the Canstar Privacy Policy