What makes a good gym and what does it have to do to muscle out the competition? Canstar Blue's 2020 gym award rates major gym chains to discover the best place for you to work up a sweat.
Thousands of Kiwis lace up their sneakers and hit the gym each week. Or, if they're very dedicated, perhaps every morning! So it's no wonder NZ's gym industry is so healthy! Over recent years, the fitness industry has exploded, giving way to gyms and fitness centres in every suburb. Figures from the NZ Institute of Health and Fitness reveal that around 9% of Kiwis hold an active gym membership, and that the industry is worth an estimated $250m! 
Due to so much competition, gyms have had to diversify their services in order to stand out from the crowd. While some gyms stick to the traditional Schwarzenegger-era basics of benches and heavy iron, other gyms offer the latest high-tech fitness equipment to entice people through the door. Others have a focus on female-friendly spaces and plenty of classes – Pilates, Zumba and yoga – while others offer boot-camp group training.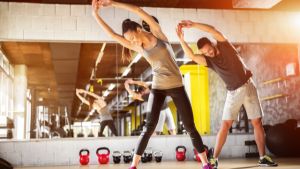 But with choice, comes complexity. And, as a result, trying to find the right gym to meet your fitness needs can almost be as challenging as finding the motivation to work out in the first place! But this is where Canstar Blue can help!
As part of our mission to inform consumers of the best NZ has to offer, each year we thoroughly research, compare and rate gyms in New Zealand to discover which deliver on customer satisfaction. For this year's award, we canvassed the opinions of New Zealanders who'd used their gym membership in the last six months, across a range of categories, to measure and track their satisfaction. To decide which gym chain offers the best level of customer satisfaction, each was rated across the following categories:
Overall satisfaction

Value for money

Equipment and facilities 

Atmosphere

Staff availability

Flexibility and perks 
Coming out on top is CityFitness. The only gym in this year's rating to earn our 5 Star rating for Overall Satisfaction, CityFitness also scored our top rating for Value for Money and 4 Stars for Equipment and Facilities, Staff Availability and Flexibility and Perks.
Also rating highly, both earning 4 Stars for Overall Satisfaction, are Snap Fitness and Les Mills.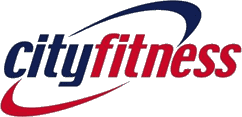 Choosing a gym: What to consider
Are you going to head to the gym after work, or when you get home? These are questions you need to ask yourself to determine your gym's location. Of those in our survey, 65% said they attend a gym close to their home.
How often do you plan on going? It's a great way to check if the money you'll spend on a membership will be worth it. For example, 44% said they use their membership 3-5 times per week, and 57% said their sessions last 30-60 minutes on average. At these figures, $20 p/w for a membership is good value for money.
Kiwis' biggest gym pet hates
Kiwis are particular when it comes to gyms! The pet peeve? Of those surveyed, 55% agree it's an overcrowded gym and not enough access to equipment. A smelly or untidy gym follows at 36%, and people not using a towel (making equipment sweaty) comes third. Loud grunting from people working out annoys 24%, while people showing off (flexing muscles, etc) irritates 18% of fitness fans.
How much does a monthly gym membership cost?
Canstar Blue's survey reveals the average costs for a gym membership is $56. The average in Auckland is $57, in Otago $65, in Wellington $50 and Southland $40. Here's a more specific look at the membership fees across the gym chains rated in our latest award:
(Prices correct as of 09/12/20)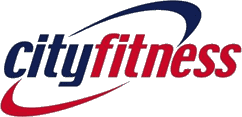 CityFitness 
There are three membership options available: Basic Membership ($6.99 per week), Black Card Membership ($13.99 per week) or Premium Membership ($16.99 per week). Black Card Members can share their membership with family and bring a guest with every visit during staffed hours. There's a CityFitness App, too, that provides all the tools you need to maintain your health and fitness regime anywhere. There are on-demand classes on the app.

Les Mills
Les Mills has a range of different membership options. The price depends on how long you commit to and which club(s) you can access. A nationwide 12-month membership that allows you to use all Les Mills gyms is $29 p/w. On a 24-month contract it's $26 p/w.
Single-gym 12-month memberships: Dunedin/Hamilton: $19.95 p/w. Christchurch/Wellington: $25.50 p/w. Auckland: $28 to $28.50 p/w. Again there are reductions for 24-month contracts.
All Les Mills memberships cover individual classes, e.g. yoga and spin. If you're a woman and prefer to work out just with other women, you can do that, too. As their gyms offer mixed gym areas, plus women-only areas.

Anytime Fitness 
You have 24/7 access to more than 3000 locations worldwide with Anytime Fitness. Every member also gets a free, personalised Get Started Plan when they join. Prices vary from gym to gym across NZ. Joining fees in Auckland, for example, sit at around $49 and memberships around $16.99 p/w on a 12-month contract.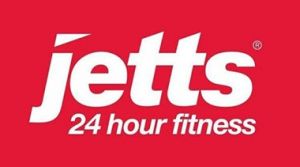 Jetts
Jetts offers 24/7 access to 50+ gyms nationwide. There's a 4-6 weeks membership freeze if you need it, and free wi-fi in their gyms, a big plus if you want to stream Netflix and run on the treadmill at the same time! The joining fee is $49 for all clubs. Currently, they offer three plans: Flexi Freedom: $12.99 p/w (one-month contract); Everyday Active: $10.99 p/w (12-month contract); Everyday Active: $9.99 p/w (18-month contract).

Snap Fitness
Snap Fitness is open 24/7, and they offer virtual group fitness when you can't get to the gym. Membership costs vary by location since each club is individually owned and operated. Contact your local club for their prices. 
If you're looking for the best gym membership to suit you, check out our full Gyms Ratings Report 2020 by hitting the button below, and happy sweating!
Compare gyms for free with Canstar!
Enjoy reading this article?
You can like us on Facebook and get social, or sign up to receive more news like this straight to your inbox.
By subscribing you agree to the Canstar Privacy Policy