Canstar Blue reveals Weber is the nation's favourite barbecue brand, as it takes home our award for Most Satisfied Customers | Barbecues.
Summer is fast approaching and nothing is more Kiwi than a BBQ, although our Australian friends may argue otherwise. BBQs are a great way to enjoy our long summer nights with friends, and over half of us say BBQs are our main get-togethers with family and friends over the summer. So, there's a lot of pressure on the grill master to get things right. But, thankfully, while the art of meat and flame has remained the same for centuries, the art of barbecuing has not.
Modern BBQs can come packed with everything the modern gourmet could ever need, from side burners and rotisseries, to even the kitchen sink! And just as expansive as the range of models on offer are their prices. So, which BBQ is best?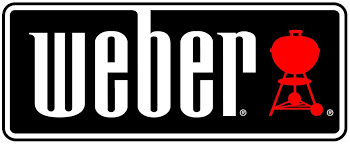 Weber: New Zealand's Favourite BBQs
To find out which BBQ is the favourite choice of Kiwi grillers, we surveyed 461 individuals who have purchased a BBQ in the last three years, to find out how they feel about their purchase. We asked them to evaluate their BBQs over the following categories:
Overall Satisfaction

Cooking Performance

Reliability

Durability
Design

Value for Money

Extra features
Ease of Cleaning
And they make it clear, Weber is the way to go. For the second year running, Weber is judged the nation's favourite, as winner of Canstar Blue's Most Satisfied Customers | Barbecues award. 

The iconic US brand is the only manufacturer in our survey to earn a 5-Star rating for Overall Satisfaction from Kiwi consumers. Importantly, Weber's success comes from its 5-Star ratings for cooking performance and reliability, which customers tell us is the most important factor to consider when choosing a BBQ. Surprisingly, customers rank Value for Money low on their top priorities, suggesting Kiwis are serious when it comes to BBQs. Clearly, we're happy to pay for top-drawer performance.
New Zealand's favourite BBQs
Here are New Zealand's favourite BBQ brands, based on our survey results:
Weber
Masport
Jumbuck
Gasmate
While Weber stands out on top, both Masport and Jumbuck earn excellent 4-Star ratings, including for Cooking Performance and Reliability. Gasmate also earns a respectable 3-Star rating, with customers happy overall with their purchase.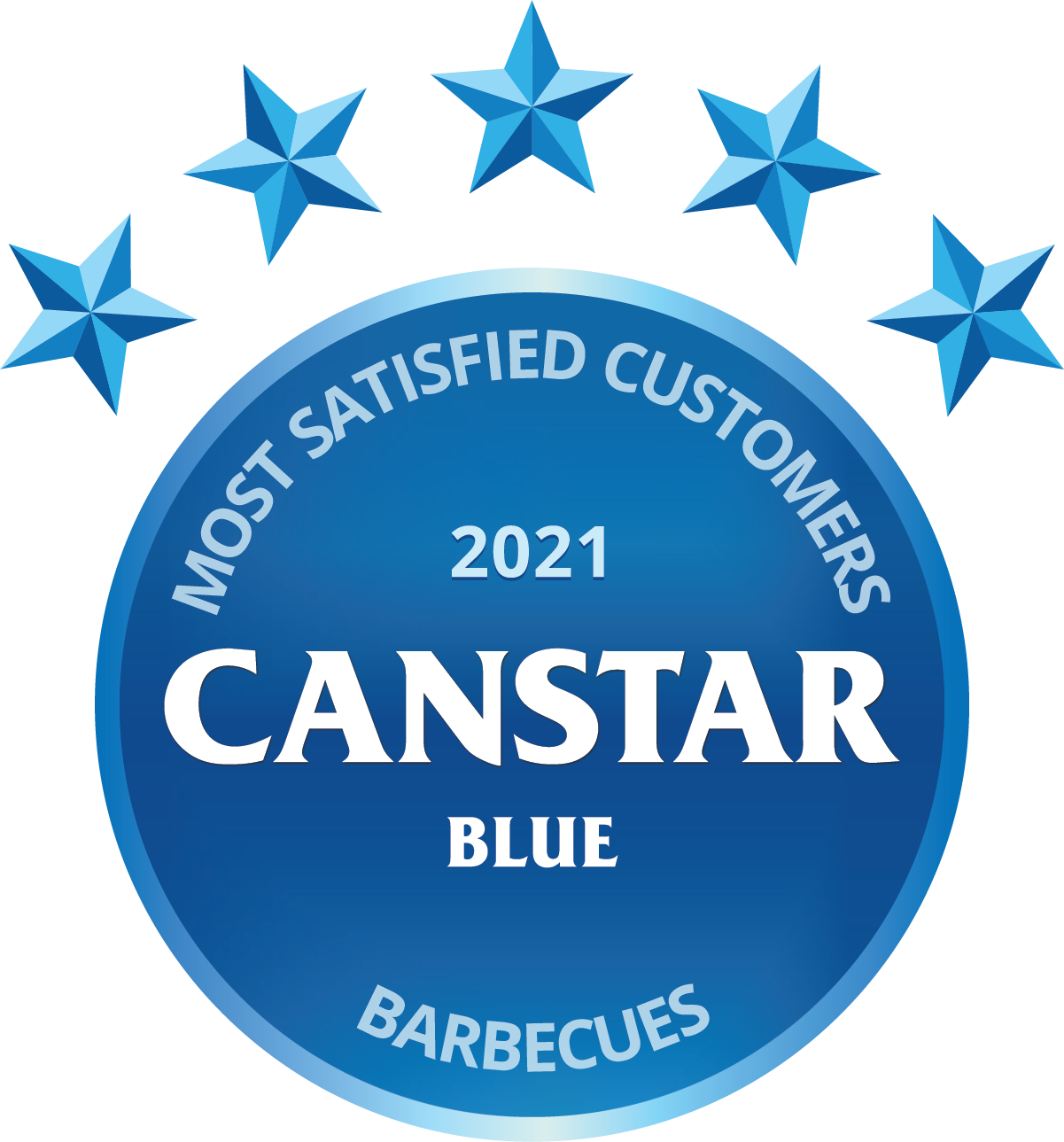 Top-rated BBQs
Below is an overview of the brands rated, and some of the models on offer. Note prices listed are accurate at the time of writing and may include sale prices and discounts that are no longer offered. They should be used as a guide only.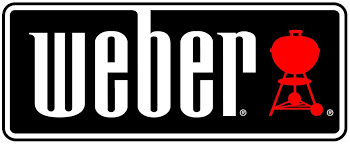 WEBER
Weber offers a huge range of BBQs and accessories. Some of its most popular models are its Weber Q Range and its charcoal kettle BBQs. Weber also offers a range of premium gas, electric and wood pellet models.
Weber Q Range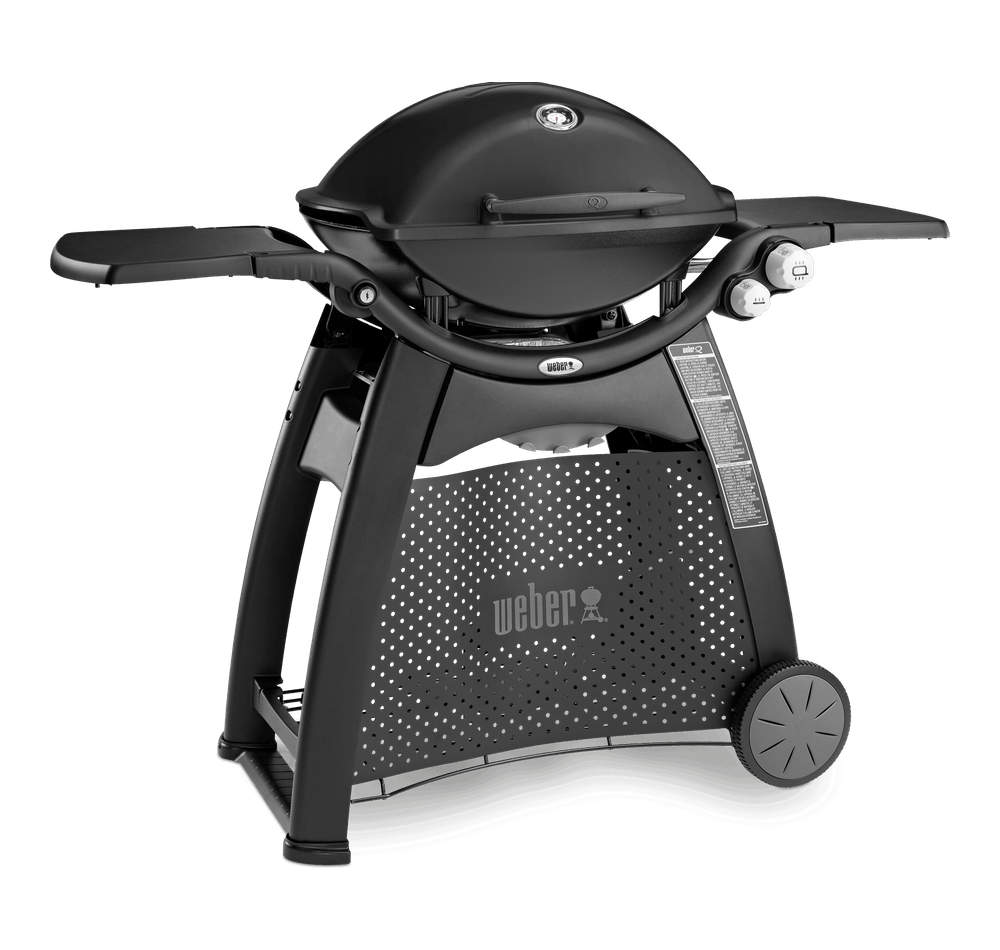 The Weber Q range features the portable Baby Q ($459) and Q Premium ($619), and the larger Family Q ($1019), which has a built-in stand. The Family Q also features a built-in model, for $1399.
Weber Charcoal
Weber's charcoal range is definitely its most iconic, and features Weber's cheapest models.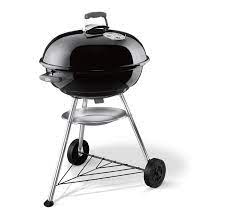 The three small portable models cost between ($139-$199), while its larger kettle models start at $249 for the 57cm compact kettle and go right up to $2499 for the Ranch model, the largest kettle in the world, at 93cm.

Masport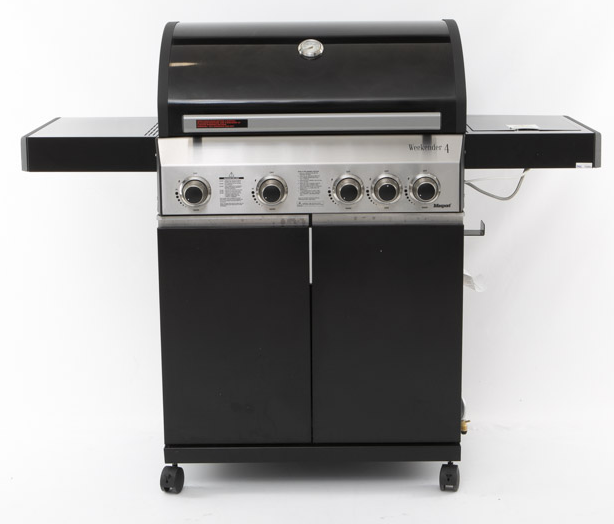 Masport began its story in 1910, here in New Zealand. As a family business dedicated to quality and superior performance, it has grown into a household name both here and across the ditch. Today Masport specialises in a range of outdoor equipment such as lawnmowers, log splitters, patio heaters, and of course, barbecues. It exports to over 40 countries worldwide.
Some of the BBQ models on offer from Masport are:
Weekender – $499
Maestro – $849
Super Grande -$1999
Masport's basic weekender model is a smaller, two-burner BBQ, and is perfect for basic BBQs in a tight space. As you move into higher-end models (such as the Maestro and Super Grande) you get more burners and features such as cast-iron hotplates, infrared rear burners, double-lined hoods and high-quality stainless steel construction

Jumbuck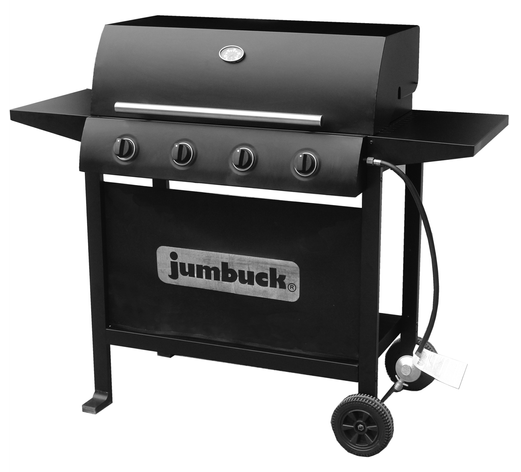 Jumbuck is a range of BBQs exclusive to Bunnings, both here and in Australia. Alongside BBQs, Jumbuck produces smokers, braziers, fire pits and other outdoor leisure products.
Some of the BBQ models on offer from Jumbuck are:
Jumbuck 2-burner BBQ With Glass Window Hood – $128
Jumbuck Black 4-burner Hooded Portland BBQ – $218
Jumbuck Astro 4-burner BBQ – $539
The Jumbuck 2-urner BBQ with hood is a great outdoor cooking solution for small courtyards and balconies, compact backyards or decking areas. Whereas if you have more space, the larger models provide more burners and better quality construction. As Jumbuck is one of the cheaper brands on the market, its BBQs offer great value for money.

Gasmate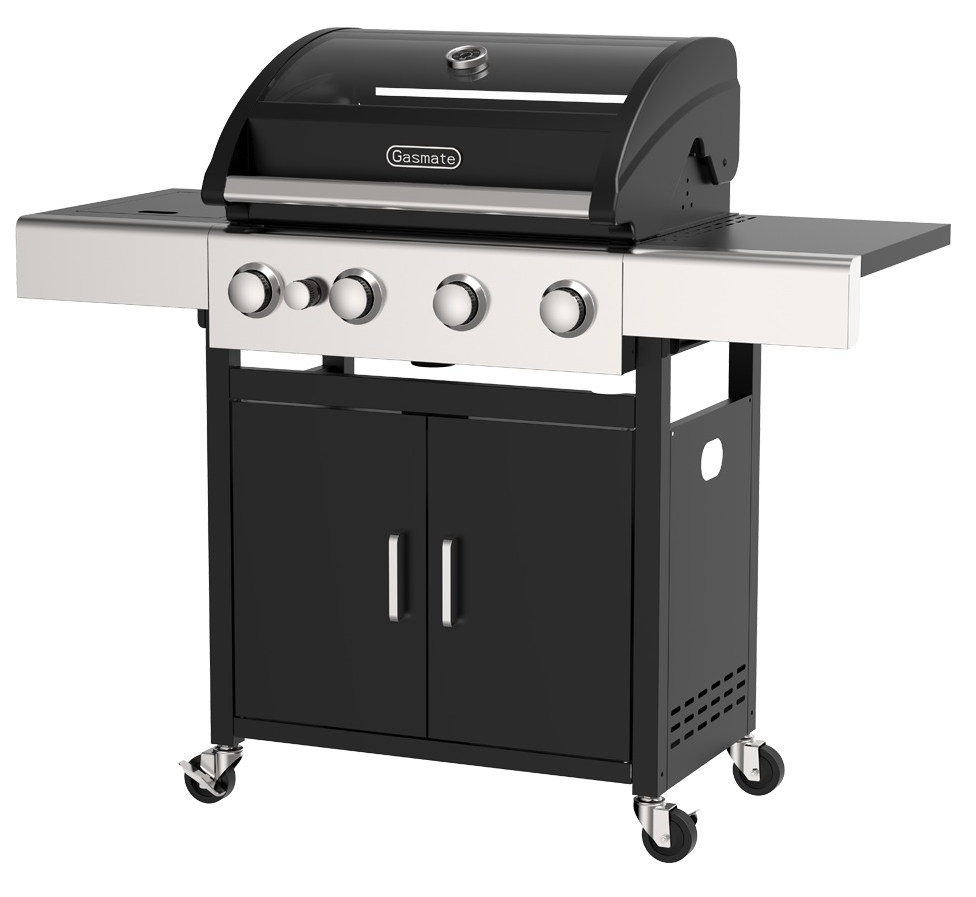 Gasmate is an Aussie business specialising in outdoor leisure products. It covers BBQs, outdoor kitchen set-ups, smokers, outdoor heating and bar fridges, as well as camping gear such as cookers, portable BBQs, lighting, and cookware.
Some of the BBQ models on offer from Gasmate are:
NOMAD Portable BBQ with stand – $499
LANTOS 6-burner BBQ – $839
AVENIR 6-burner BBQ – $1469
The Nomad is a small and portable BBQ, making it a great option for those who enjoy camping. Or, perhaps, just have a smaller yard or patio. For seasoned grillers, Gasmate has several larger, high-end models to choose from. These include premium features such as cast-iron hotplates, stainless steel construction, infrared burners with chicken rotisserie, and stainless steel tempers to avoid cold spots and ensure even heat distribution.
Learn more about our BBQ awards here
---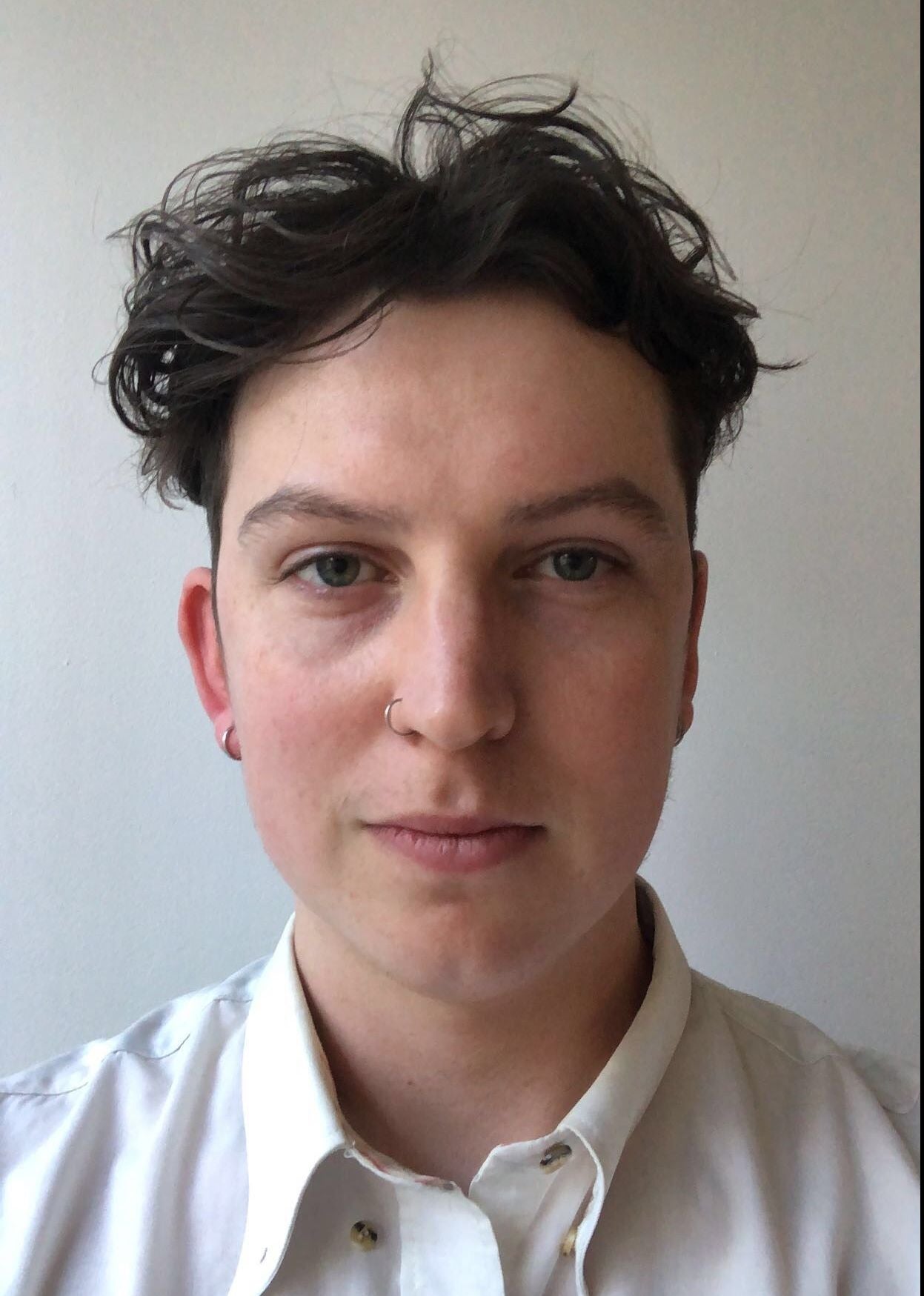 About the author of this page
This report was written by Canstar Content Producer, Andrew Broadley. Andrew is an experienced writer with a wide range of industry experience. Starting out, he cut his teeth working as a writer for print and online magazines, and he has worked in both journalism and editorial roles. His content has covered lifestyle and culture, marketing and, more recently, finance for Canstar.
---
Enjoy reading this article?
You can like us on Facebook and get social, or sign up to receive more news like this straight to your inbox.
By subscribing you agree to the Canstar Privacy Policy