NOW has been awarded Canstar Blue's Most Satisfied Customers Award | Broadband
Kiwis like to be connected. Be it streaming our latest Netflix addiction, simply scrolling on the web or curating the perfect playlist on Spotify, we are a nation of broadband munchers. 
Our online habits have likely been entrenched during the COVID-19 lockdown, with New Zealanders' broadband use jumping dramatically as we hunkered down at home. Government statistics show an increase of more than 50% in broadband usage between mid and late March. Netflix doubled their expected tally of new subscribers amid the lockdown, and more than 3 billion internet users logged onto a Facebook service in the last month.
As part of our mission to help Kiwi consumers, Canstar Blue has sought the opinions of New Zealanders to explore what makes a great broadband provider. We asked them to rank broadband providers based on the following categories:
Overall Satisfaction

Value for Money

Network Performance

Customer Service

Flexibility of Contract

Bill Clarity

Clarity of Contract Terms
Coming out on top and taking out Canstar Blue's award for Most Satisfied Customers | Broadband was NOW, putting in a winning performance and scoring 5 Stars in each of the above categories, other than Bill Clarity, for which it scored 4 Stars.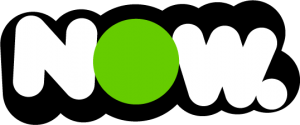 Skinny also performed well – scoring 4 Stars in all categories, with 5 Stars in Bill Clarity – while 2Degrees also scored 4 Stars across the board.
What New Zealanders want
There were three key drivers of satisfaction for broadband providers in New Zealand. Unsurprisingly, value for money topped the chart. Network performance and customer service followed. The survey found a full 60% of us have fibre optic broadband, rising to 66% in Auckland but dropping to 39% in Northland. Across New Zealand, 43% get their entertainment fix through online and traditional television. A quarter stream online only, rising to nearly 60% in 18- to 29-year-olds.
What are we using broadband for?
The survey revealed 28% of us use the internet simply to scroll social media, while 47% of 18- to 29-year-olds surf the sites at work, along with 43% of 30- to 39-year-olds. Further, 40% of the younger demographic say they spend more time socialising online than in person, dropping to 34% of 30- to 39-year-olds, and a mere 10% of over 70s.
Of the 46% who subscribed to a paid streaming service, 92% have Netflix. The next most popular streaming service was Lightbox, sitting at just 30%. It was trailed by Sky GO and Amazon Prime at 13% each. 
You can read Canstar Blue's full research and more on broadband providers by hitting the button below:
Compare broadband providers for free with Canstar!
Enjoy reading this article?
You can like us on Facebook and get social, or sign up to receive more news like this straight to your inbox.
By subscribing you agree to the Canstar Privacy Policy