Canstar runs you through some tips to clean up and declutter your android smartphone, helping to speed it up and get it running like new again.
Keeping your Android smartphone clean and decluttered can significantly boost its overall speed and performance levels. In fact, if you don't take the time to keep your digital tech in order, things can quickly get a little messy under the hood. Staving off sluggish smartphone performance is, however, pretty straightforward. And after carrying out some simple routine maintenance, chances are you will quickly see the difference.
When talking about decluttering phones, the analogy is often made to keeping your house tidy or undertaking a spring clean. Either way, if it's been a while since you tended to your tech, there are a number of steps you can take to get things back on track.
From there, it will simply be a matter of consolidating your good habits, monitoring performance and making a few tweaks along the way when required. Though keep in mind that many of the steps detailed below may differ depending on your version of Android and brand of smartphone.
---
 In the following guide, we'll look at:
How a simple reboot can help

The importance of backing up your files and keeping your operating system up to date

How to free up storage space

How the Files by Google app can help you manage Android operations

Addressing issues with individual apps
When to consider a factory reset
---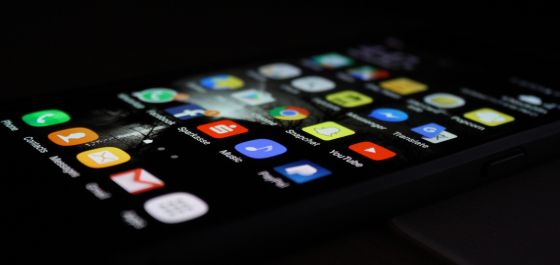 Reboot, back up your files and update your operating system
If you are suffering from smartphone lag, it is best to first explore the easiest solutions. A simple reboot could potentially help get things back on track. To do so, hold your smartphone's power button until it restarts or presents you with an on-screen option to restart.
As an initial step, you should back up your files. You'll likely have quite a bit of personal information stored, which naturally accumulates over time. So having a back-up will provide peace of mind. You can automatically set your smartphone to back up, with Google advising you can access this service by opening your Settings app and then selecting Google and Back-up.
You should also confirm you are running the most up-to-date operating system software available. New versions of Android come with a range of features designed to improve your smartphone's performance, ultimately speeding up operations. To get the latest Android updates, open the Settings app, tap System and then System update. You'll then see your update status, and can follow any steps on the screen.
Compare phone plans with Canstar Blue
Free up storage space: Delete and transfer files
Freeing up your smartphone's storage space can make it less cluttered and also boost performance. From taking photos and videos, to downloading apps, and storing various files, your smartphone can quickly fill up with data. 
To check your storage capacity, you'll need to open Settings and then Storage. Android will then provide you with a rundown of your usage (under categories including Images, Videos, Audio and Apps) and current free space. This will help identify areas you need to focus on. You can then delete any unwanted and unnecessary files, and transfer files (such as photos and videos) to other storage devices, such as a microSD card or external hard drive.
You can do this physically (such as by connecting your smartphone via USB cable to your computer and then copying your files over), while there are also many free and paid cloud storage options available.
Files by Google: A free management app
Files by Google is a handy, free management app that will help you get a handle on your storage usage and allows you to free up space. It makes cleaning recommendations and also allows you to browse and share your files. Essentially, it brings together a range of functions under an easy-to-use interface, making it an all-in-one file management option for Android users.
There are a number of ways Files by Google can help to clean and delete files. It's simply a matter of downloading the app and enabling it to access photos, media and other files on your device.
Once you have set this up, you can tap Clean (at the bottom of the app), and will be presented with the following options:
Clear your junk files

– tap Clean and then confirm.
Delete duplicate files

– tap Select Files and confirm which files you want to delete.
Delete recommended files

– tap Select Files and confirm which files you want to delete.
Uninstall unused apps

–  tap Select apps and confirm which apps you want to uninstall.
Delete your screenshots

– tap Select Files and confirm which files you want to delete.
Files by Google also links with the Google Photos cloud storage app.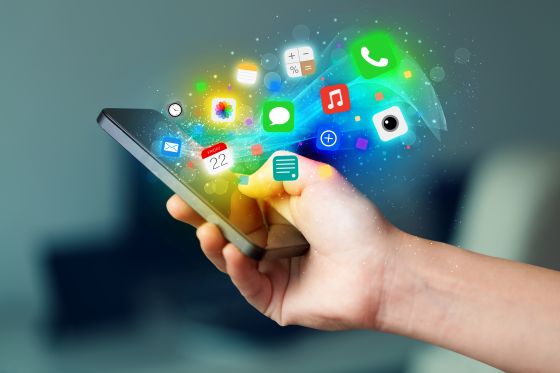 Address issues with individual apps
It may be that you're having an issue with an individual app, in which case you may need to take action on a case-by-case basis. Fortunately, it shouldn't take too long to track down the problem and set things right.
As an initial step, it will be worthwhile removing apps you're not regularly using. As advised above, Files by Google can help with this, identifying out-of-action apps and helping you to uninstall them.
Next, you can check for app updates by opening the Google Play Store app, clicking on your profile icon in the top right and selecting Manage apps & devices. You can then select Updates available, and update all of your apps at once or individually.
If available, you can also use "lite" versions of apps, designed to present less of a burden on your smartphone. These versions do not contain all the features of regular apps. However, it can help streamline performance.
Meanwhile, if you have been experiencing issues after recently installing an app, it will be worthwhile checking reviews to see whether other users are also impacted. You can also uninstall the app to see what impact this has on performance, and then reinstall if required.
Remove widgets, manage app permissions and reduce battery load
Widgets can make your home screen look dynamic, and provide a shortcut to online services. However, they can also contribute to slow performance. If you're experiencing issues, you should consider removing widgets to see if this helps.
It may also help to sort through your respective app permissions (which allow apps to access different features on your smartphone). If your apps are constantly accessing different features in the background, this could be impacting performance.
For example, some apps may be using your location at all times, even when the app is not in use. You can access app permissions via Settings, then Apps and by then selecting the individual app. You can then select Permissions, which provides a rundown of the various allowed and denied permissions, and make any changes as required.
Many of these steps can also help reduce the load on your battery. However, if you're still experiencing battery drain issues, it may worthwhile going to Settings and Battery, and then stopping apps running in the background via Force stop.
Factory reset: A final option
If worst comes to worst, and you've already tried the above, there's always the option of performing a factory reset. Doing this will erase all data from your smartphone and allow you to start from scratch.
As advised by Google, prior to resetting, you should ensure:
You have your Google account username and password

You back up your data to your Google account (see above)

Your smartphone is charged to at least 70%

You are connected to a wi-fi or mobile network.
Google advises that on most smartphones you can reset via the Settings app, while pressing the power and volume buttons is another option (you should check with your manufacturer's support site for specific instructions).
Compare phone plans with Canstar Blue
---
About the author of this page

This report was written by Canstar author Martin Kovacs. Martin is a freelance writer with experience covering the business, consumer technology and utilities sectors. Martin has written about a wide range of topics across both print and digital publications, including the manner in which industry continues to adapt and evolve amid the rollout of new technologies
---
Enjoy reading this article?
You can like us on Facebook and get social, or sign up to receive more news like this straight to your inbox.
By subscribing you agree to the Canstar Privacy Policy