Canstar runs you through some tips to clean up and declutter your iPhone, helping to speed it up and get it running like new again.
If your once shiny new iPhone has begun to show signs of slowing down with age, there are a steps you can take to give it a fresh lease of life. Before splashing out on a new phone, it's worthwhile delving into the potential causes of sluggish performance and employing a few tried-and-tested solutions.
By the time you're done, you might be surprised at how much of a difference some targeted tech care can make.
As with your house or car, tech can become more cluttered and degraded as it ages, and if you don't take the time for some basic up-keep. The good news is that this maintenance doesn't have to be anything too intensive or time consuming. In fact, often a few simple tweaks can get your iPhone back on track.
In the following guide, we look at the steps you can take, including:
The importance of keeping your iPhone's iOS operating system up to date
How to back up your files
How a basic restart could help improve performance
Ways to free up storage space
How to make sure your apps are up to date
How other setting adjustments could potentially streamline your iPhone's operation
Do note, the below steps may vary depending on the version of iOS your iPhone is running.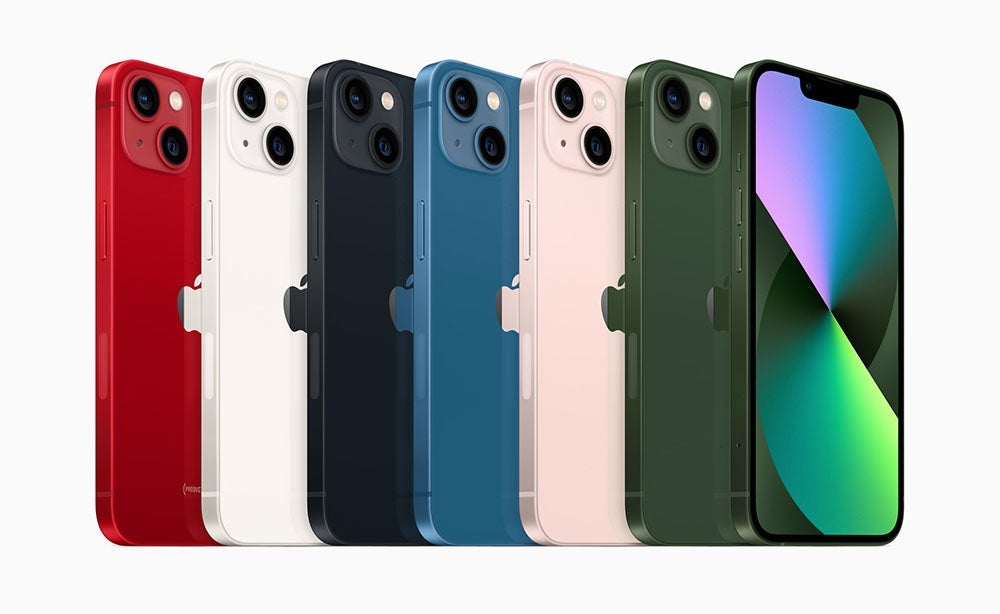 First steps: Restart, perform a back-up and update the operating system
As far as tech solutions go, performing a reboot is as simple as it gets. This makes it a logical starting point when you're experiencing issues. Often, simply turning your iPhone on and off may be all that's required to give it a bit of a boost.
For the most recent iPhone models (iPhone X, 11, 12 and 13), to restart you need to press and hold either volume button along with the side button until the power-off slider appears. You can then drag the slider and wait 30 seconds for your device to turn off.
Making sure you have a back up of your files is also a key step to take. You can back up your iPhone via iCloud, or alternatively via your Windows PC or Mac by physically connecting it via USB cable (you may need to use an adaptor depending on your set-up).
Apple advises that to back up via cloud, you will need to go to Settings and then [your name], then select iCloud, iCloud Backup and turn it on.
To back up via computer, Windows PC users will need to open the iTunes app and click the iPhone near the top left of the window, click Summary and then Back Up Now, with the option to encrypt your back-up.
For Mac users, you will need to select your iPhone in the Finder sidebar (macOS 10.15 or later is required, earlier versions of macOS can use iTunes), click General at the top of the Finder window, and then Back up all of the data on your iPhone to this Mac, with the option to encrypt your back-up.
Meanwhile newer versions of iOS not only come with a range of new features, but can also speed up your iPhone. You can update your iPhone by plugging it into a power source, connecting via wi-fi, going to Settings, then General, then Software Update and following the install steps.
Compare phone plans with Canstar Blue
Free up storage space: Transfer or delete files, review your apps
Freeing up storage space can help to give your iPhone a boost. As Apple notes, you should try to maintain at least 1GB of free space for best storage (if consistently less than 1GB, your iPhone might slow down as iOS repeatedly makes room for more content).
To free up storage space, you can go to Settings, then General and iPhone Storage, reading any recommendations iOS might provide. You can then tap Enable to turn on a recommendation, or tap a recommendation title to review the content you can delete.
If you have lots of photos and videos taking up space, you should consider either deleting them or transferring them to another device, such as a personal computer or external storage device. There are also many free and paid cloud options, including iCloud, available.
If you need to free up more storage space you can also review your iPhone's apps. These are listed on the Storage screen along with the amount of space they use. As Apple advises, you can then tap the app and choose from three options:
Offload the app – freeing up storage used by the app, but keeping its documents and data
Delete the app – removing the app and its related data
Depending on the app – it might be possible to delete some of its documents and data
Apple's free Files app is another convenient way to keep a handle on your iPhone files, including files on the iPhone itself and in cloud storage. (While it doesn't contain photos from your photo library, you can save a photo to the app.)
Update your apps, remove widgets, turn down your graphics
Keeping your apps up to date will not only ensure you've got access to all the latest features, but can also boost individual app performance. You can set your iPhone to either automatically or manually update your apps. To do so, go to Settings, App Store and then turn App Updates on or off.
If you opt to manually update your apps, you'll need to:
Open the App Store
Tap your profile icon at the top of the screen
Scroll to see pending updates and release notes
Tap Update next to an app to update only that app or Update All
In addition to this, if you're running widgets on your home screen, this could be impacting your iPhone's performance. It's worthwhile removing them to see what impact this has. To do so, touch and hold the widget you want to remove, tap Remove Widget and then Remove.
You might also consider the boost that can potentially be provided by turning down your iPhone graphics. There are a number of steps you can take here, including reducing motion screen effects. This can be done via Settings, then Accessibility, Motion and then turn on Reduce Motion.
Another setting you can adjust to tone down the graphics is to reduce the transparency and blurs on some backgrounds. You'll need to go to Settings, then Accessibility and then Display & Text Size, turning on Reduce Transparency.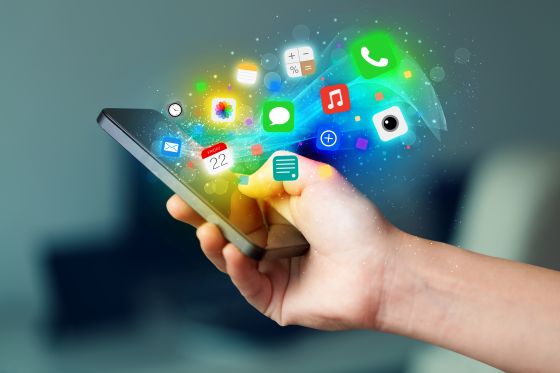 Turn off automatic updates, background processes and location services
Casting an eye over what's going on behind the scenes with your iPhone could reveal additional methods to help speed it up.
For instance, if your apps are updating in the background, this could be contributing to slower performance. You can, however, disable this function and update your apps manually (see the process outlined above).
You can also disable app background processes, preventing apps from refreshing content in the background. To do this, you'll need to go to Settings, then General, Background App Refresh and turn off Background App Refresh.
If you don't want to turn off Background App Refresh for all apps, you can simply leave it on and select which individual apps you want to turn off from the apps listed below.
Meanwhile, it could also be worthwhile configuring your location services (which can also be a substantial drain on your battery). You can turn location services on or off for individual apps by going to Settings, then Privacy and Location Services (with iOS providing a number of options).
Check your iPhone's battery
If your battery is reaching the end of its lifespan, this can impact various day-to-day functions across your iPhone. Apple notes that ageing batteries can contribute to changes in iPhone performance.
To check your battery status, go to Settings, then Battery and Battery Health. This includes information on maximum battery capacity (measuring the device battery capacity relative to when it was new) and peak performance capability.
If your battery condition can support normal peak performance, you'll see a message indicating this. However, if your battery has experienced issues, you'll see a message advising performance management features have been applied. (You have the option of disabling these features.)
In the event your battery health has degraded significantly, you'll see a message along these lines. Apple says that replacing the battery can restore full performance and capacity.
Factory reset: A final option
If you've exhausted all other options, as a final step, it's worthwhile considering erasing all your information from your iPhone and restoring it to its factory settings. Of course, before doing so, you need to back up your information (see the steps outlined above).
To perform a factory reset, go to Settings, then General and Transfer or Reset iPhone, and then select Erase All Content and Settings. If asked, you'll then need to enter your passcode or Apple ID password, before confirming you want to proceed.
When your iPhone restarts with all your content and settings erased, you'll have the option to set it up as new or restore it from a back-up.
Compare phone plans with Canstar Blue
---
About the author of this page

This report was written by Canstar author Martin Kovacs. Martin is a freelance writer with experience covering the business, consumer technology and utilities sectors. Martin has written about a wide range of topics across both print and digital publications, including the manner in which industry continues to adapt and evolve amid the rollout of new technologies
---
Enjoy reading this article?
You can like us on Facebook and get social, or sign up to receive more news like this straight to your inbox.
By subscribing you agree to the Canstar Privacy Policy