NPD wins Canstar Blue's award for Most Satisfied Customers | Service Stations
Kiwis are a nation of drivers: according to the AA, 97% of adult New Zealanders have a driver licence, and we have one of the highest rates of light vehicle ownership in the world. Naturally, we all want filling up at the pump to be the smoothest (and preferably the most affordable) experience possible. 
Demand for service stations is high, we have more than 1200 retail-supported service stations nationwide, and if we're counting unmanned sites, too, the figure jumps to 1300. 
As part of our mission to help Kiwi consumers make informed choices, Canstar Blue canvassed the opinions of 1849 Kiwis who had recently filled up their cars at a service station, across a range of categories that measured their satisfaction. NPD, BP, Caltex, Challenge Fuel, Gull, Mobil, Waitomo and Z Energy were compared against a number of factors, including Appearance and Cleanliness of Station, Price of Petrol, Facilities and Service.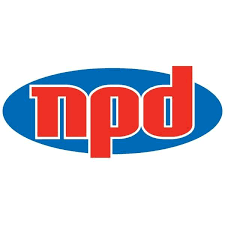 Coming out on top and winning Canstar Blue's award for Most Satisfied Customers | Service Stations was NPD, for the second year in a row. NPD was the only service station in Canstar's survey to earn Five Stars for Overall Satisfaction. It also took out Five Stars for Appearance and Cleanliness, Convenience, and Four Stars for Price.
NPD is a South Island family-owned fuel retailer, and it's good news for North Islanders, who'll soon be able to pull up and fill up at six new NPD sites near them. Their first sites in the North (in Porirua near Wellington and in New Plymouth), will open by the end of the year.
Waitomo was the only service station to earn Five Stars for Price, and placed second, while Gull, in third place, earned a sweep of Four-Star awards, including for Overall Satisfaction, Appearance and Cleanliness, and Price. 
What are Kiwis looking for at service stations?
Although you'd assume the price of petrol would be the clear main driver of customer satisfaction for Kiwis pulling up to the station, our survey indicates otherwise. In this year's survey, respondents said they valued the appearance and cleanliness of service stations fractionally more than their prices. Both qualities sit at the top of our drivers of satisfaction table at 31%, but before rounding Appearance and Cleanliness (30.7%) just pips Price (30.6%). New Zealanders are also looking for great Service (17%) and Convenience (16%).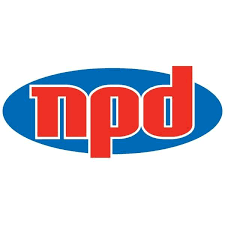 New Zealanders want competitive pricing
Of our respondents, 26% said they'd drive out of their way for a better fuel deal; 47% said they buy fuel based on when service stations offer significant discounts; and another 47% said they will go to the service station where they can use their supermarket discount ticket or loyalty card.
Customers like convenience 
The convenience offered at paying at the pump is appealing, to 30% of our respondents to be exact, who said they always pay there if possible. And 17% of those surveyed said they used an app on their smartphone to pay for their fuel.
To read the full results on Canstar Blue's Most Satisfied Customers | Service Stations, hit the button below, and happy fuelling!
Compare service stations for free with Canstar!
Enjoy reading this article?
You can like us on Facebook and get social, or sign up to receive more news like this straight to your inbox.
By subscribing you agree to the Canstar Privacy Policy