If you've very deep pockets and are prepared to spare no expense, there's no shortage of tech gadgets to fill up your mansion and empty your bank account!
Your lucky lotto numbers have finally come in, and you're ready to splash out on some of the latest and greatest gadgets. The good news is that, from the expensive to the even more expensive, there's options aplenty for the cashed-up connoisseur looking to give their wallet a workout.
From the living room, to the kitchen, to the garage and beyond, top-of-the-line electronics, appliances and vehicles are at the ready to be snapped up by those with deep pockets and a preparedness to spare no expense.
While it's true that the air is slightly rarefied at the premium end of the market, the following list of state-of-the-art offerings demonstrates that money is clearly no object for devotees of next-level tech.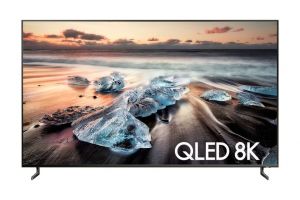 Why settle for 4K? An 8K resolution is the headline feature of Samsung's QLED 8K Q900R TV range, creating an immersive experience that the tech heavyweight describes as taking viewers "into a nearly infinite depth of realism".
To put 8K specs into context, the resolution provided is four times higher than that on offer from 4K and 16 times higher than FHD, with Samsung advising that the Q900R line is packing more than 33 million pixels.
The effect, ultimately, is to deliver ever more enveloping levels of depth and detail – and, while there is currently a dearth of native 8K content (it's taken years for 4K to gain traction), the Q900R sets come with 8K AI upscaling, designed to deliver more detailed and natural videos.
What's the cost?
The Q900R line is available in a range of sizes – with the 98" model, the largest of the lot, available at Harvey Norman for a cool $74,000.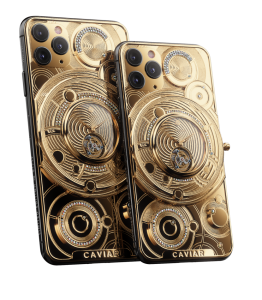 If a run-of-the-mill gold-coloured iPhone 11 Pro Max 512GB isn't bling enough for you at $2,849 then, thankfully, Russian luxe brand Caviar has just the phone for you.
Resplendent in 24ct gold and featuring 137 diamonds, the Solarius Zenth is a one-of-a-kind blinged-out phone that does everything that a normal iPhone does but for an eye-watering price.
However, it's worth pointing out that it does come with some extra goodies. In addition to a presentation box, and a lovely certificate of authenticity, the phone arrives with a pair of customised Apple AirPods and a wind-up key.
Yes, not only does this phone look ridiculous, it is ridiculous, as its embellishments feature a fully working clockwork mechanism that requires winding once a week and ticks noisily to remind you of your folly.
What's the cost?
Given that Caviar is a Russian brand that features predominantly Russian stars in its website promo material  (as well as that arbiter of good taste Steven Seagal!), it's fitting that the phone comes with a price tag that only an oligarch could afford: $117,960. If you're on a limited budget, there is a more wallet-friendly option: the 64GB 11 Pro model, for $154k!
Need a plan for your Caviar phone? Check out mobile-phone plan providers here!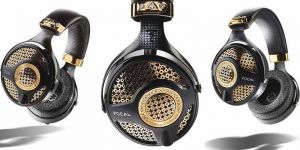 How much would you be willing to part with for a decent pair of headphones – and, when push comes to shove, are diamonds and 18ct gold a must-have or optional?
Audio company Focal collaborated with Tournaire jewellers to produce a pair of headphones that sees Focal audio technologies decked out with a customised jewellery design entirely handcrafted in the Tournaire workshops.
The Utopia by Tournaire headphones bear Tournaire's Trilogy symbol, made with 18ct gold and mounted with 6.5ct of diamonds, and are described by Focal as "probably the most expensive" headphones in the world.
What's the cost?
The Focal website lists the headphones alone as available for order at a price of $168,500, but if you're splashing that much, why not go the whole hog and throw in a dedicated stand for an extra $17,000?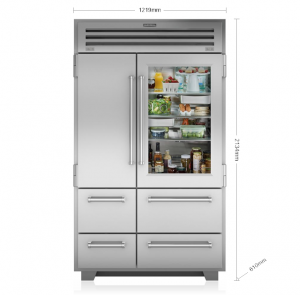 If you're looking to take things to the next level in the kitchen, the Sub-Zero PRO 48 Refrigerator/Freezer could be just the ticket but, as with the rest of the products on this list, it doesn't come cheap.
Over more than seven decades, Sub-Zero has set about producing appliances designed to stand the test of time, and in the company's own words, its 100% steel PRO 48 "is nothing less than a masterpiece of preservation".
The PRO 48 sports a sculpted metal design with a glass door, and is decked out with separate cooling systems for the refrigerator and freezer, which are designed to keep food fresher for longer and to prevent frost and freezer burn.
And so you can sleep soundly knowing that your perishables are righteously chilled, the fridge uses NASA-based air purification technology to clean the air inside of mould, viruses and bacteria every 20 minutes.
It may well be the appliance your kitchen is crying out for, but there's little cool about the price: the PRO 48 is listed for $52,699 at Kitchen Things Luxury Collection.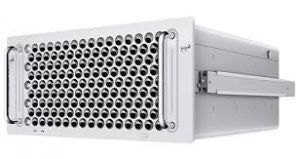 While there are plenty of rig designers happy to charge you tens of thousands of dollars for souped-up gaming machines, such as Overclockers mad, bad and extremely fast OrionX2 Dual Sytem Extreme Overclocked PC – they still can't touch Apple's latest Mac Pro.
If you head to the Apple website, choose the rack design and then max out on your choice of processor, memory, graphics card, storage and accessories, you're be contributing a large chunk of your personal funds to the firm's annual $400bn revenue.
What's the cost?
We could list the impressive specs that $92,628 buys you, including 8TB of SSD storage and a 2.5GHz 28‑core Intel Xeon W processor with Turbo Boost up to 4.4GHz – but, really, all you need to know is that for this price you're covered for surfing the web, emailing and watching cute cat videos on YouTube.
Got a flash computer and need broadband? Check out providers here!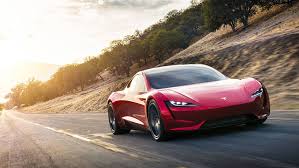 Yes, Tesla is an automobile manufacturer, however its vehicles harness a compelling combination of electronic components, and its upcoming next-gen Roadster, which it describes as "an all-electric supercar", is set to arrive to market (potentially this year) sporting some serious tech.
Details are continuing to emerge about the Roadster but – beyond delivering a 1,000km range and 0-100km/h acceleration in 2.1 seconds – it can be expected to sport a prominent touchscreen display, acting as a hub for a range of functions, from media to navigation and communications.
Meanwhile, Tesla has stated that its new cars come standard with advanced hardware (including cameras, ultrasonic sensors and radar) to provide its Autopilot features today and future full self-driving capabilities, with over-the-air software updates delivering upgrades over time.
What's the cost?
For those keen to get behind the wheel of the forthcoming Roadster, the Tesla website lists a base reservation price of $73,000, with a Founders Series price tag of $365,000.
Further information on pricing for the above items can be found at the respective manufacturer and retailer websites.
Need to charge your Tesla? Check out electricity providers here!
Enjoy reading this article?
Sign up to receive more news like this straight to your inbox.
By subscribing you agree to the Canstar Privacy Policy.