More and more New Zealand households are choosing to harness the power of the sun by installing photovoltaic solar panels. Despite high installation costs, changing technology and new solar friendly electricity plans means solar is now more viable for many. Solar panels are particularly good in New Zealand's most sunny regions, such as Northland, Auckland, Bay of Plenty, Nelson and Marlborough.
There are several things to consider before making the switch to solar, taking into account installation costs. The cost to set-up a household so it can run completely off the electricity grid can run into the tens of thousands of dollars, so most homes with solar stay connected to the grid, and sell back to the grid any excess power generated during the day.
All homes with solar panels need network approval to sell back to the grid. This is usually arranged by your installer. Some networks, such as Counties, have an extra charge for customers selling back. You will also need an import/export meter which shows how much power you are using, and how much you are generating and exporting back to the grid.
Which power companies are most solar friendly?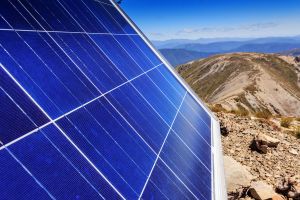 Unfortunately, the price solar homes receive for their power is a lot lower than the retail charge – or what you spend on electricity when you are not generating power. This is to cover line company charges, electricity retailer costs and operating margins. However, electricity retailers that are more solar friendly offer good deals to homes with solar. Here are some of the top plans offered by power companies for homes with solar power:
Mercury Energy
Mercury Energy offers Mercury Solar, partnering with Trina Solar to offer quotes and solar installation. It also has an online calculator, which helps you estimate how many solar panels will work best for your house, depending on your roof orientation, shading and your power use. Mercury has a good buy-back rate for customers who sign up to a three-year term: 12c per kWh for standard customers or 10.89c/kWh for Counties Network customers who are charged a Counties Network line charges.
Genesis
Genesis Energy offers a range of fully installed solar panel systems – with discounts for Genesis customers – for homes in the Auckland, Whangarei and Hamilton areas. Under its HomeGen plan, Genesis buys any excess electricity at a rate of 8c per kWh. A "HomeGen Meter", costing around $100, is needed before homes can take advantage of this.
Meridian Energy
Meridian Energy has partnered with Harrisons Energy Solutions, one of New Zealand's largest solar providers. Meridian customers who choose to get a solar system installed by Harrisons will get a free import/export meter, valued at $150. Meridian offers a buy-back rate of 8c per kWh, minus any network export charge. It also provides buyer-created tax invoices for GST-registered customers.
Trustpower
Trustpower has a standard solar buy-back rate of 7c per kWh. However, it also offers a programme called Solar Buddies, where homes with solar panels can sell excess power to people nominated as "buddies" at a rate agreed with them. If you have solar panels, this means your buddies can buy a portion of their power at a price less than they would pay Trustpower, and you get more than 7c per kWh.
The buddies can be at different rates and can even pay nothing if you would like to gift the power to them. You can also allocate your power in order of priority, in case you do not have enough power for all your buddies each month. The only restriction is that you can sell a maximum of 50kWh to each buddy each month. Trustpower's solar customers need to have a special import/export meter which it provides and installs, with charges starting from $155 +GST.
P2 Power
A newcomer to the retail electricity market, P2 Power runs the Blueskin Energy Network in Otago and is owned by the Blueskin Resilient Communities Trust. It only covers a small area in Otago – from near St Bathans in the north to near the Catlins in the south but excludes Dunedin. The aim of P2 Power is to help households with solar panels share excess solar power, allowing homes in their neighbourhood to buy this renewable energy at affordable prices.
P2 Power offers solar-powered households a Premium Buy-back rate of 16c per kWh. At the moment, this rate applies to the first 50kWh exported each fortnight, but this is expected to grow as more customers join. Solar households can also jump the queue if three customers without solar panels use their referral code when they join. After the premium rate, a standard buy-back rate of 8c per kWh applies.
Contact Energy
Contact Energy buys back solar power at a rate of 8c per kWh. Customers will need a special import/export meter, which Contact can install for $125.
Ecotricity
Ecotricity – which is carboNZero Certified to measure and offset all emissions – offers an import/export meter for $80. With its "eco Saver" plan, it buys back at a rate of 7.52c per kWh in summer and 8.09c per kWh in winter.
Powershop
Powershop offers a solar buy-back rate of 7.5c per kWh, available everywhere Powershop is available. Solar customers don't need a special plan but they do need an approved import/export meter.
Nova Energy
Nova Energy has a buy-back rate for all domestic electricity generation, produced by solar panels, wind and small hydro schemes rated to generate up to 10kW. Its current rate is 7.4c per kWh.
Tips and tricks for houses with solar panels
No matter which power company you are with, you can make smart electricity decision to get the most from your solar panels.
As the buy-back rate will always be less than what you pay for electricity, it pays to use as much as possible of the power you generate from your solar panels. Homes that have a high power use during the day, especially in summer, get the best bang for their buck from solar panels. This includes homes with a heated pool or air conditioning. If you do not have these, you will still benefit from your solar panels by running appliances like washing machines and dishwashers during the day, and having a shower in the morning, rather than the evening, so the hot water heats up during the day.
Solar panels need to be cleaned periodically to remove dirt, leaves and other debris. You should also trim back any trees that might shade your panels, as shading stops them working efficiently.