Our latest coffee shop chains survey has shown that Kiwis are fairly dedicated to getting the best coffee possible with 52% going out of their way for a good cup of Joe.
A quarter of us even consider coffee to be our breakfast with Wellingtonians (28%) the most likely to use it as a substitute for their morning WeetBix. Men and women (25%) are equally guilty of skipping breakfast in favour of their favourite brew.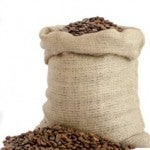 Commonly referred to as the café capital of New Zealand, a large portion of Wellingtonians (42%) can't start their day without a coffee.
However, residents of Otago have the same need for an early energy kick, most likely due to the large amount of caffeine-fuelled University students.
Coffee, and cafes have become ingrained in our culture, even usurping the company meeting room with one sixth of Kiwis now regularly holding business meetings in a local café. Those in the City of Sails (20%) and the capital (18%) are more likely to do business in a café compared to those in the Bay of Plenty (8%).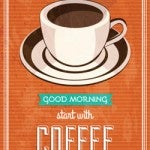 How much coffee is too much?
Twenty nine per cent of New Zealanders think they drink more coffee than they should, Gen X leads the coffee consumption stakes at 32% compared to 28% of Baby Boomers and Gen Ys.
The love of coffee is strong for Aucklanders; 15% have even admitted to having so many coffees in one day that they haven't been able to get to sleep. Gen Ys are the most likely age group to have caffeine induced insomnia (19%).
But unless they are drinking more than four cups a day (400 mg of caffeine), they are still within a safe amount for a healthy adult, according to the FDA.
On average, Kiwis are spending $13.67 a week on coffee from coffee shops which adds up to just over $710 a year.
We care about the environment
More than half of Kiwis (54%) care about the ethical and environmental impacts of coffee, with women (61%) significantly more likely to care than men (47%). And of the age groups surveyed, it's the Generation Ys (56%) who care the most about the impacts of coffee.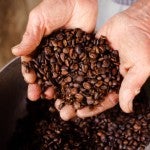 For the second year running, Wild Bean Café has come out on top in the consumer satisfaction stakes with five star ratings across the majority of the categories.
Wild Bean Café's attitude towards good customer service, value for money and convenience is appreciated by their customers and we have awarded Wild Bean Cafe a five star rating for overall satisfaction.
Frank van Hattum, Director of Retail, BP Oil NZ says that Wild Bean Cafe is thrilled to win again.
"It's great to clock up two wins in a row. We're excited, especially for the Wild Bean Cafe team that works hard every day all across the country to give our customers a great café experience. Whether it's a quality, barista made coffee, a roll or a hot pie, the Wild Bean Café team is proudly serving its customers, and getting it right. We're grateful to our customers and more determined than ever to repay their confidence in our brand."
Our survey asked respondents to rate coffee shop chains across eight categories:
Value for money
Customer service
Taste of coffee
Taste of other made drinks (e.g. frappucino, iced drinks)
Quality of food
Loyalty program
Consistency across stores
Overall satisfaction
You can read more about Wild Bean Café's win and see how other coffee chains rated here.