For fresh, yummy and value for money meals, choose Bargain Box, the winner of Canstar Blue's 2022 Meal Kit Award.
Grocery shopping is a chore many of us wish to avoid. And thanks to the rise of meal kit delivery services, it's a chore that can be avoided!
Meal kits cut out the fuss of planning meals and writing up grocery lists, by delivering everything needed to make healthy and delicious meals straight to your door. Gone is the worry of wondering what to cook for dinner every night. But with so many options, which meal kit delivery service offers the best kai and value for money?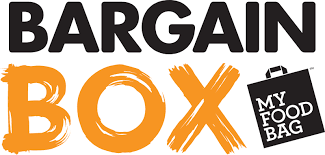 Bargain Box: New Zealand's favourite meal kit delivery service
For our 2022 awards, we surveyed 655 people who have purchased and used a meal kit delivery service within the last 12 months. We asked them to evaluate their experiences across the following categories:
Overall Satisfaction
Customer Service
Delivery Reliability/Timing
Flexibility (of order/contract)
Freshness of Food
Taste of the Food
Value for Money
Variety of Meals
And, according to Kiwis, Bargain Box is the way to go, and the winner of our first Most Satisfied Customers | Meal Kit Delivery Award.

Bargain Box is a clear favourite among its customers, who award the provider 5 Stars for Overall Satisfaction. It comes on the back of an excellent 5-Star result for Value for Money, proving Bargain Box lives up to its name.
In all other categories measured, Bargain Box earns excellent 4-Star results.
New Zealand's favourite meal kit delivery services
Here are New Zealand's favourite meal kit delivery services, based on our survey results:
Bargain Box
Hello Fresh
My Food Bag
Hello Fresh is also popular among its customers. It's notable for its quality of food and recipes, and earns standout 5-Star results in several categories:
Delivery Reliability/Timing
Flexibility
Freshness of Food
Taste of Food
Variety of Meals/Recipes Available
However, the above results do come at the expense of Value for Money. Hello Fresh earns just 3 Stars in this area. Overall, the provider scores a 4-Star Overall Satisfaction rating.
Finally, My Food Bag earns several 4-Star results, for Customer Service, Flexibility, Taste of Food and Variety of Meals/Recipes Available. It earns 3 Stars in all other categories, including for Overall Satisfaction.
Top providers: meal kit delivery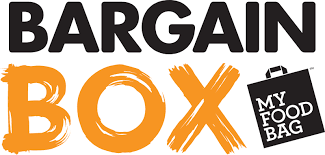 Bargain Box
Bargain Box is a thrifty, no frills service from My Food Bag, which aims to make the convenience of meal kit delivery affordable for all Kiwi families. It's aimed at serving families, and comes with no commitments or contracts. So you can skip a week or cancel your subscription altogether, at any time. Perfect for those on a tight budget.
You can choose a service designed for two, four, or six people, and can opt for three, four, or five meals per week. And the cost per plate decreases with the more people and meals added.
Average Bargain Box costs:
2 People: 3 Nights: $15.33 per plate – 5 Nights: $12 per plate
4 People: 3 Nights: $9.33 per plate – 5 Nights: $7.50 per plate
6 People: 3 Nights: $8.06 per plate – 5 Nights: $6.67 per plate
Meals cook in around 30 minutes, and favourite Bargain Box dinners include family favourites:
Cheesy Chicken Burgers with Slaw & Picklenaise
Cheesy Cajun Chicken Pasta
Baked Spinach & Feta Balls with Garlic Bread
Tandoori Chicken Tacos with Coconut Slaw & Bombay Aioli
And not only are Bargain Box dinners packed with plenty of fresh vegetables and protein, all the meats used are premium quality and free-range.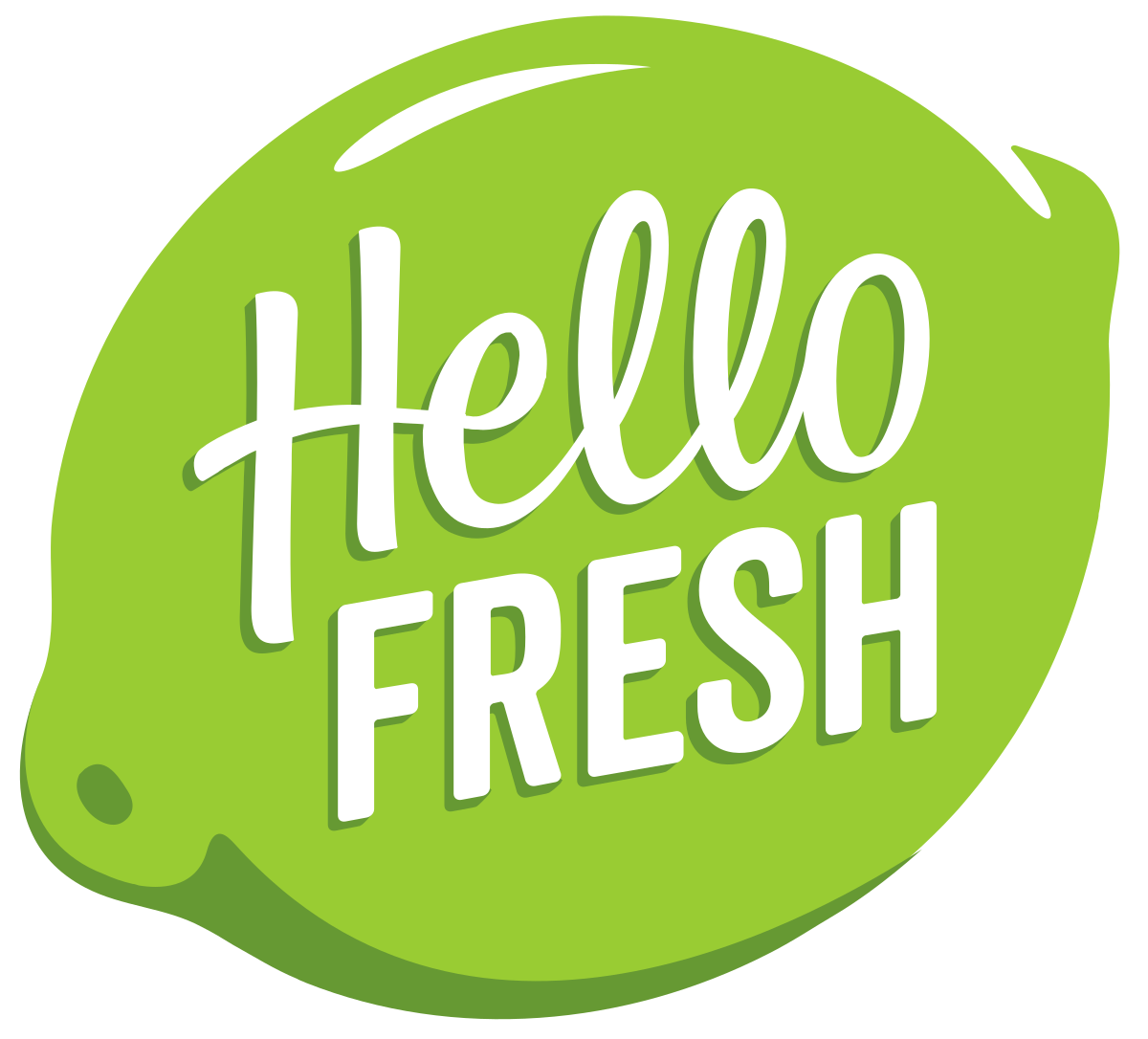 Hello Fresh
German provider, Hello Fresh, has been hugely successful, not only here, but abroad. It's currently the largest meal kit delivery service in the United States.
Hello Fresh offers meal kit delivery designed for two, or four people, three, four, or five nights a week. It has an expansive range of recipes and options, with the ability to choose low-carb or low-calorie meals,  or vegetarian, flexitarian, and "mostly meat" meals.
Hello Fresh also has a strong sustainable outlook and is the first global meal kit delivery service to be carbon neutral.
Average Hello Fresh costs:
2 People: 3 Nights: $13.99 per plate – 5 Nights: $11.99 per plate
4 People: 3 Nights: $9.99 per plate – 5 Nights: $7.99 per plate
Meals typically cook in around 30-40 minutes, and favourite Hello Fresh dinners include:
Sichuan-Glazed Pork Rissoles
Chermoula Chicken & Roast Veggie Toss
Tex-Mex pork quesadillas
Mumbai Double Beef & Spiced Potato Salad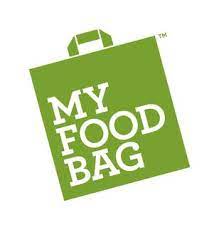 My Food Bag
My Food Bag is a Kiwi company, known for being part-owned by celebrity chef Nadia Lim. Founded in 2013, My Food Bag offers meals catering to different household needs.
The My Choice Bag is the most popular option and can be designed for two or four people, three, four, or five nights a week. Each week you have a range of 15 recipes to choose from.
The second most popular choice is the Fresh Start Choice bag, which provides meals under 450 calories. With Fresh Start Choice, you can choose from 12 recipes weekly, and it can also be designed for one person. Do note, you only have the choice of meals for four or five nights.
Other options such as My Plant Based and My Gourmet, provide wide-ranging meals to fit all needs. However, some of these options have certain restrictions around servings and quantities. For example, My Gourmet is a fixed menu for two, four nights a week.
You can see some of the average costs below:
Average My Food Bag costs:
My Choice bag (most popular)
2 People: 3 Nights: $18.33 per plate – 5 Nights: $12.37 per plate
4 People: 3 Nights: $12.50 per plate – 5 Nights: $10.50 per plate
Fresh Start Choice:
1 Person: 4 Nights: $27.50 per plate – 5 Nights: $24.40 per plate
2 People: 4 Nights: $20.62 per plate – 5 Nights: $18.00 per plate
4 People: 4 Nights: $12.81 per plate – 5 Nights: $11.25 per plate
Cook time vary depending on your choices, with options from under 15 minutes, up to an hour. Some recipes available at the time of writing include:
BBQ Italian Chicken
15-Minute Wagyu Beef Burgers
Honey and Sesame Haloumi
Malaysian Chicken Curry
My Food Bag does work out costlier per serve, but it uses only free-range meat and eggs, and 98% local ingredients. Plus all meals are inspired by chef Nadia Lim.
Those who want a more affordable option can use My Food Bag's Bargain Box service, this year's Most Satisfied Customers | Meal Kit Delivery Award winner.
Compare Food Kits with Canstar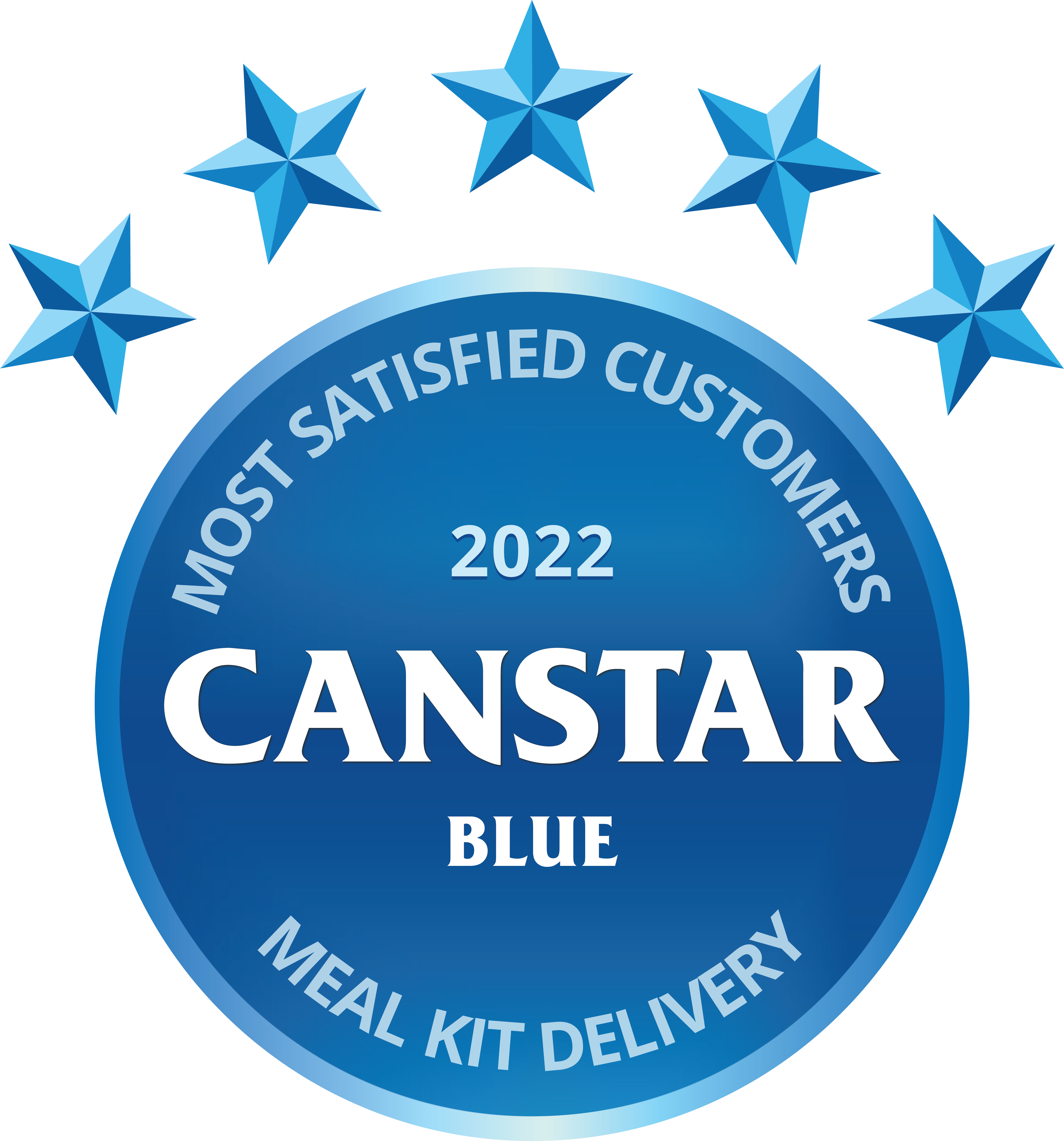 ---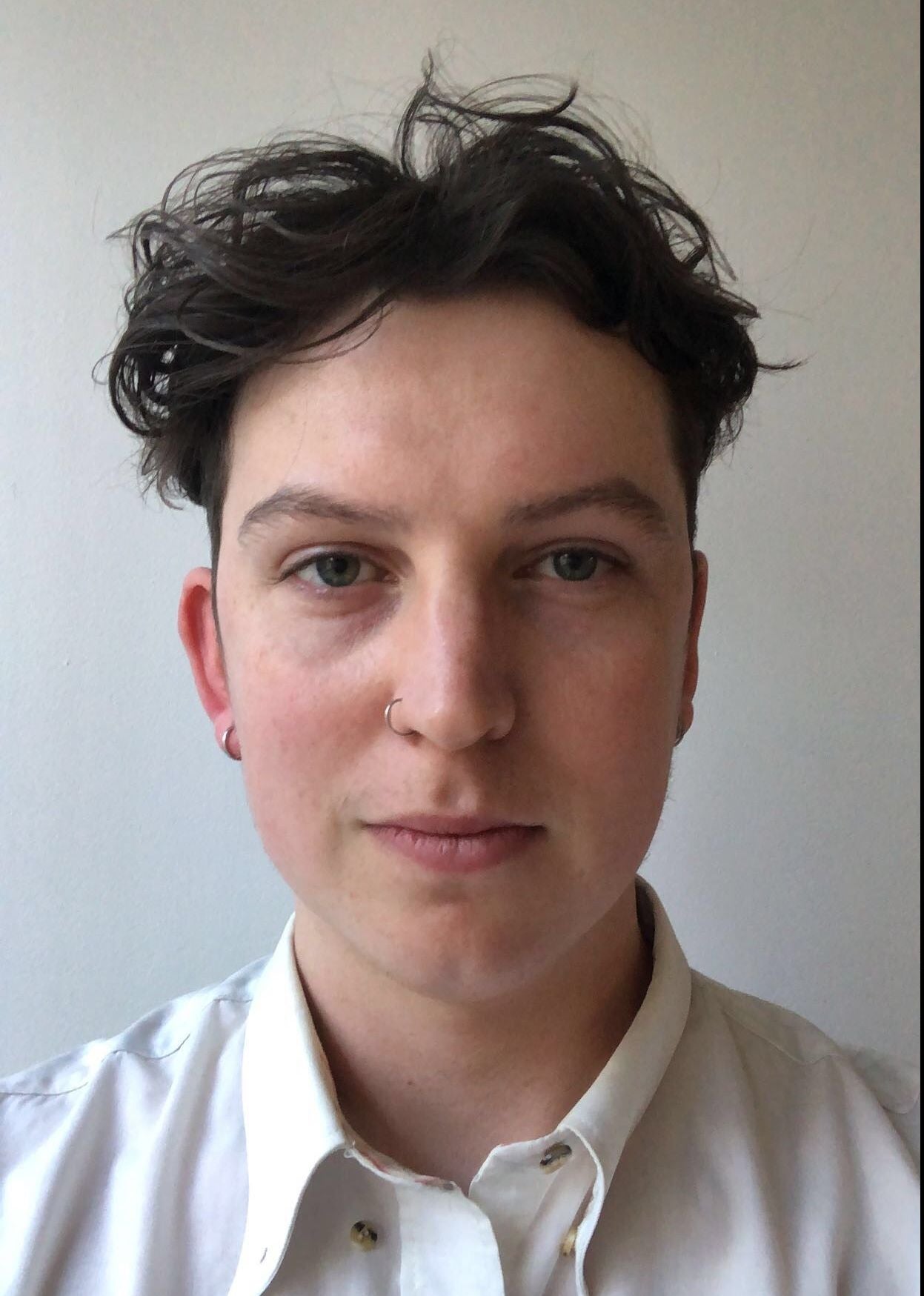 About the author of this page
This report was written by Canstar Content Producer, Andrew Broadley. Andrew is an experienced writer with a wide range of industry experience. Starting out, he cut his teeth working as a writer for print and online magazines, and he has worked in both journalism and editorial roles. His content has covered lifestyle and culture, marketing and, more recently, finance for Canstar.
---
Enjoy reading this article?
You can like us on Facebook and get social, or sign up to receive more news like this straight to your inbox.
By subscribing you agree to the Canstar Privacy Policy