Hello Fresh has been awarded Canstar Blue's Most Satisfied Customers Award – Meal Kit Deliveries
.
Gone are the days of umming and ahhing over what to cook for dinner, with a growing number of Kiwis using meal kit delivery services. Many of us are time-poor but are after healthy meals that don't take too long or too much effort to cook. 
Meal kit services have filled that need, sending correctly proportioned ingredients and instructions to your doorstep. The kits were introduced to Kiwis in 2012, when MasterChef winner Nadia Lim co-created My Food Bag. The market has flourished since, as meal kits have grown in popularity.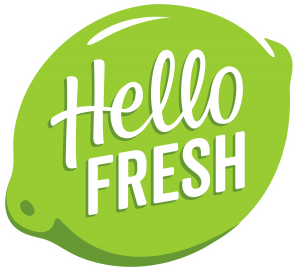 There's a number to choose from, so Canstar Blue asked Kiwis who have used a meal kit delivery service within the last 12 months to rate that service against a range of factors, including overall satisfaction, value for money, freshness of food and taste of food.
Hello Fresh came out on top, winning 5 stars for overall satisfaction, taste of food, variety of meals available, flexibility and delivery reliability/timing, and 4 stars for value for money, customer service and freshness of food. Not far behind, Bargain Box rated 5 stars for freshness of food and customer service, 4 stars for value for money, taste of food, flexibility, delivery reliability/timing and overall satisfaction.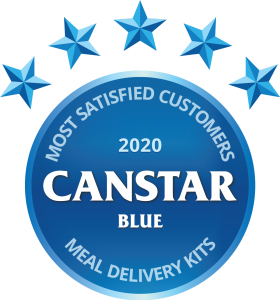 Meal delivery services: Kiwis like to cook 
On a healthy note, meal kits were the preference over ready-made meals for New Zealanders, with 66% of respondents buying kits including fresh ingredients. Research has proven cooking meals is an essential ingredient for a healthy lifestyle, and especially valuable for children.
Many healthy options
As well as convenience, meal kits have other benefits, which were noted by our respondents: 80% said buying a meal kit has prompted them to try different foods, and over half are feeling the health benefits, too: 58% said their family enjoyed a better diet due to using a meal kit service.
Environment-conscious 
It seems Kiwis are also considering their impact on the planet when purchasing meal kits. Food waste is a growing global concern. Each year New Zealanders chuck 271 jumbo jets-worth of food in the rubbish. Positively, 65% of respondents said they feel they've produced less food waste by using a meal kit service. And consumers are looking for more commitment to cutting down on waste – half of those who responded said they felt too much packaging was used for their meal kits. 
Convenience is key 
Arguably the main sell of meal kits is their convenience. Not having to worry about what can be crafted from a half-empty fridge for dinner remains the big plus for Kiwis: 82% of New Zealanders surveyed said they use their meal delivery service for its convenience. 
If you want to share in the ease and taste of meal kit dinners, click below to read more on which kit might work well in your home.