Professionals has taken home Canstar Blue's Most Satisfied Customers Award – Real Estate Agents, scoring five stars in every category.

Whether you're a home-owner, investor, or renter, New Zealand housing is always a hot topic of conversation, and regardless of which way house prices are going, real estate agents are the people we rely upon to put a roof above our heads.
To compare real estate agents in New Zealand, Canstar Blue surveyed 2500 people who had used a real estate agent within the last three years and asked how they rated the services they had received.
Judging on each agent's level of service in relation to communication and advice, problem resolution, contract handling and financial paperwork, Professionals scored five stars in every category, winning Canstar Blue's Most Satisfied Customers Award – Real Estate Agents.
"Moving, or buying and selling a home, is always a stressful experience, and real estate companies have a real part to play in making the process as smooth as possible," Canstar Blue General Manager Jose George says. "What our research shows is that cost is not always a main driver of New Zealanders' satisfaction with their real estate agents. Clear communication and advice are the most important factors, and it was these qualities that set Professionals ahead of the competition."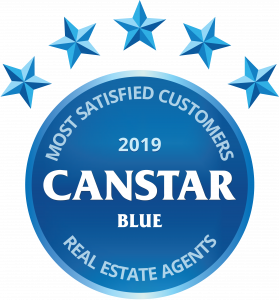 Real estate agents: customer satisfaction the key
Overall Canstar's research found that communication and advice accounts for 49% of overall customer satisfaction with their agent, with 26% of respondents saying they felt they would receive more attention from smaller agencies.
When choosing a real estate agent, personal references, reputation and local knowledge were each cited as major factors in the decision-making process by around 40% of people, with only 13% influenced by price.
Renters and first home buyers
The research also highlighted the plight of renters. Almost a third of respondents were living in a rental property and 73% said it was because they couldn't afford to buy a home. Nearly a quarter (21%) added they thought that continued house price inflation would mean they'd never be able to afford their own home. It was a sentiment shared by the first home buyers in our survey, with two-thirds stating that they felt they were being priced out of the market.
Choosing the right real estate agent
But whatever your financial situation, when it comes to choosing the right real estate agent to meet your needs, it pays to do thorough research. That's where Canstar can help, with our latest research providing a free tool to help you make all the right moves! For more information, click below.