Wondering where to hunt for your next vintage wine, craft beer or boutique gin? Look no further. Canstar Blue's 2021 online liquor store award rates major stores across NZ to discover the ideal retailer to sate your thirst.
Here in Aotearoa the production and sale of alcohol is a multi-billion dollar industry. According to figures from Statistics New Zealand, 495m litres of alcoholic drinks were available for domestic consumption in 2020. As a breakdown, that's 293m litres of beer, 112m litres of wine, and 89m litres of spirits and spirit-based drinks. And we're truly a nation of beer lovers: Kiwis drink 2.6 times as much beer than wine. 
Given the pandemic, it's no surprise that in 2020 our online spend in the food, groceries and liquor segment of the market grew over 40%. But even without enforced lockdowns, the convenience that comes with picking up beers, wine and spirits online is unbeatable. 
There's no shortage of online liquor retailers in NZ, but how do you know which offers the best range of products, customer service and value? Well, Canstar Blue is here to help!
As part of our mission to inform consumers of the best NZ has to offer, Canstar Blue canvassed the opinions of 381 New Zealanders who had purchased a product from an online liquor store over the last six months, across a range of categories. To decide which online liquor store offers the best level of customer satisfaction, each was rated across the following categories:
Customer Service

Layout of Website

Price Compared to Other Retailers

Range of Products on Offer

Value for Money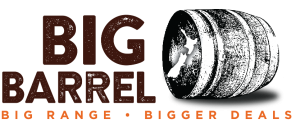 Coming out on top is Big Barrel. The family owned retailer is the only online liquor store in our award ratings to earn our top 5-Star rating for Overall Satisfaction. Placing well above its rivals, Big Barrel earns further 5-Star ratings for its range of products, price and value for money. The only other online liquor retailers to earn 5-Star ratings are Bottle-O and Liquor King, each with a 4-Star rating for Overall Satisfaction. 
What Kiwis want in an online liquor store
A satisfying online shopping experience always comes with easy site navigation. You want to be able to see what's on offer clearly, and any discounts or special rates that might apply. It makes sense, then, that these two factors (Layout of Website, 27%; Range of Products on Offer, 21%) came out on top as what drives New Zealand's customer satisfaction.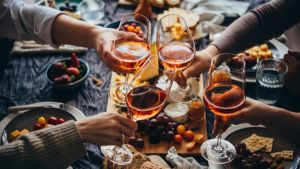 The shift online
More than 20% of our respondents say they now buy most of their alcohol online, and 21% admit to buying higher quality alcohol online than they would in a physical store. Getting sucked into a good deal is hard to avoid, too, with 23% saying they buy more online than they would in a physical store. Kiwis are a confident bunch when it comes to alcohol purchases, just 6% say they're often disappointed with their drinks choices.
Quick tips for storing wine
If you're buying online, you're probably stocking up and buying a few bottles at once. If so, here are a few storage tips from the experts:
Store wine at the right temperature. Of all the factors influencing the quality of stored wine, temperature is perhaps the most important. Temps that are too warm or cold are a sure way to spoil wine. In general, the ideal temperature for long-term or short-term wine storage is around 13ºC, but this can vary from wine to wine.
For bottles with corks, be sure to store your wine horizontally in a wine rack. Keeping wine on its side helps keep the cork moist. This is key for long-term storage. A dried out cork can cause seepage and premature aging, and no one wants that.
Whether you're storing it for months, weeks, or days, keep your wine in the dark as much as possible and away from too much light.
Stored properly, an opened bottle of wine can last 3-5 days. The key to extending the shelf life of an open wine? Recork it as soon as you can and tightly. To recork wine, place some wax paper around the cork and slide it back into its original position. The same goes for putting a twist lid back on; the sooner the better.
Enjoy reading this article?
You can like us on Facebook and get social, or sign up to receive more news like this straight to your inbox.
By subscribing you agree to the Canstar Privacy Policy