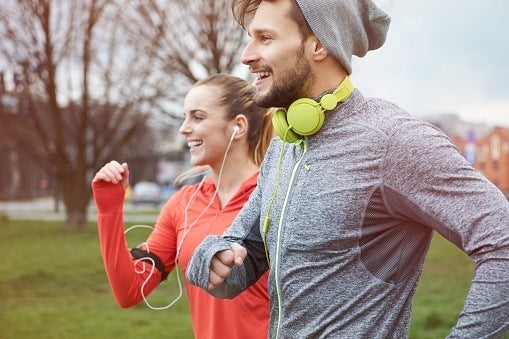 There's nothing like your favourite power song to add that extra 'oomph' to your workout. Your songlist should match how your workout progresses, with fast songs when you're powering on and slower songs when you're cooling down.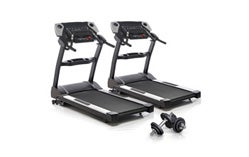 Gyms customer satisfaction survey results
According to neuroscientists, our reaction to music begins when our hearing centre, the auditory cortex, sends electrical signals to the "movement" parts of our brain including the supplementary motor area, cerebellum, basal ganglia and ventral premotor cortex.
The 2012 MusicHeart study confirmed many previous studies that showed that calming music results in a lower heart rate and less feelings of anxiety, while songs at a faster tempo result in higher heart rates and increased 'fight or flight' sensations. Songs with a regular rhythm and tempo of 120 to 140 beats per minute (BPM) produce the most elevated heart rates when working out. It also helps if the beat is in a lower register.
A sports study at a London university showed there were two types of music-listening sportspeople – 'associators' who relied on the music to help them work harder, and 'dissociators' who relied on the music only to block out distractions from the outside world. A 2012 study of cyclists from the same university showed that listening to music increased stamina and made a workout more energy-efficient.
In 2015, Spotify analysed over 11 million workout playlists available via its program to see which were the popular with users. The top choice was 'Till I Collapse' by Eminem, followed closely by 'All About That Bass' by Meghan Trainor. Run Hundred also called for votes in various categories in 2015, and their winner for most popular workout wonder was 'Play Ball' by AC/DC.
Our power list below is a combination of those lists, plus a few favourites from our staff here at Canstar Blue:
'Till I Collapse' by Eminem – 171 BPM (Or is it 86 PM? This song is actually the subject of much debate.)
'All About That Bass' by Meghan Trainor – 134 BPM
'Play Ball' by AC/DC – 119 BPM
'Heroes (We Could Be)' by Alesso & Tove Lo – 126 BPM
'Geronimo' by Sheppard – 142 BPM
'Don't Stop Till You Get Enough' by Michael Jackson – 119 BPM
'Beautiful Day' by U2 – 136 BPM
'That's Not My Name' by The Ting Tings – 145 BPM
'Spotlight' by MuteMath – 152 BPM
'Clap Your Hands' by Audio Adrenaline – 141 BPM
Now turn on your music player and get out there!