For a pharmacy you can count on, check out Countdown Pharmacy, the winner of Canstar Blue's latest award for Most Satisfied Customers | Pharmacies.
As winter rolls around once more, so too do those pesky coughs and colds. Thankfully, our local pharmacies are usually there for us to stock up on vitamin C, throat lozenges and other health aids. What would we do without them?
Sound advice from your pharmacist is always appreciated, too. But with plenty of pharmacies out there, who to choose? As part of our mission to inform consumers of the best NZ has to offer, Canstar Blue canvassed the opinions of New Zealanders who had made a purchase from a pharmacy in the past six months, across a range of categories, to measure and track their satisfaction.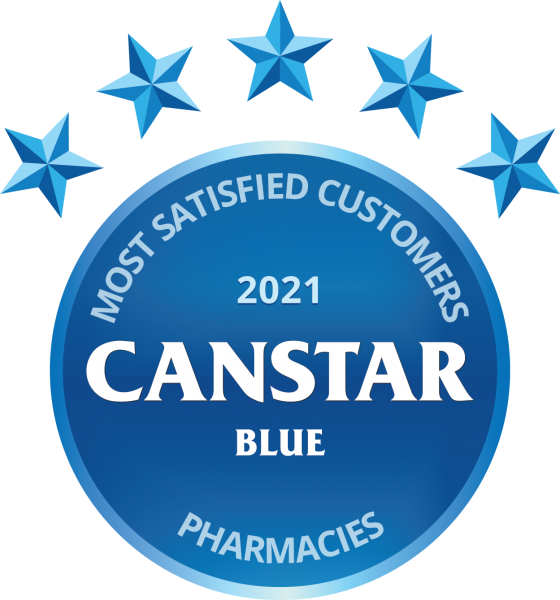 To decide which pharmacy offers the best level of customer satisfaction, each was rated across the following categories:
Overall Satisfaction

Availability of Pharmacist

Prescription Availability and Speed of Dispensing

Range of Products 

Service and Advice Provided

Value for Money

Winning top spot and taking home Canstar Blue's award for Most Satisfied Customers | Pharmacies is Countdown Pharmacy. It's an honour that is truly deserved, as Countdown Pharmacy is the only pharmacy in our ratings to achieve a 5-Star Overall Satisfaction rating, plus further top ratings for Service and Advice Provided.
Also highly commended is Unichem. It scores three 5-Star ratings, for: Service and Advice Provided; Availability of Pharmacist; and Prescription Availability and Speed of Dispensing.
What Kiwis want in a pharmacy
What dictates New Zealanders' satisfaction levels with their pharmacies? According to our survey, Service and Advice (at 28%) is the driving force. Where health is a concern, advice trumps price: Value for Money follows at 22%.
A pharmacist's word is trusted
According to our survey, 39% of respondents trust their pharmacists for advice as much as their doctors, but 13% admit they sometimes feel too embarrassed about their health conditions to ask for advice. Further, 51% say they believe the rise of discount pharmacies is a good thing for consumers. It makes sense, then, that 47% would, if possible, buy a product at a supermarket over a pharmacy, to secure a cheaper price.
Countdown Pharmacy: what does it offer?
The supermarket chain has 34 pharmacies nationwide, which are open seven days. All their pharmacies have private consultation rooms, free zinc testing, if you think you might be low in zinc, and free blood-pressure tests.
You can order products and scripts online from their pharmacy team, who will pack your order and, if you wish, even courier it straight to your door. Alternatively, there's free pick up in two hours from your local Countdown Pharmacy. You can also drop off your prescription and they'll prepare it while you shop.
Read the full results of Canstar Blue's survey by hitting the button below. And if you're heading out to a pharmacy this winter, know you'll be in good hands at Countdown Pharmacy!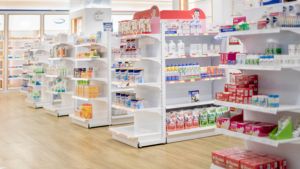 Keep warm this winter
Want to keep away the sniffles and coughs to avoid a visit to the doctor or pharmacy? A warm house is a great place to start. Consider:
Investing in a heat pump
Heat pumps are among the most energy-efficient forms of heating appliances available. They're controlled using a thermostat, so you can set them to keep your home within a specific temperature range at different times of the day.
An electric heater
You might want to pop an electric heater in your bedroom to warm it up before you sleep. It's worth the money to take chills off the air. Electric heaters are most useful if you want to provide warmth in a small space.
Installing thicker curtains
Quality, thermally lined curtains can prevent heat loss from windows. They can work like double glazing to retain heat and reduce your energy bills. Lined and well-fitted roman blinds also keep in heat well.
Double-glazing your windows
Double-glazed windows are a great home upgrade for winter, and can cut heat loss considerably. Glass is typically a poor insulator, because it's only a few millimetres thick. Double glazing is a solution designed to combat this by using two panes of glass with an air gap in-between.
Enjoy reading this article?
You can like us on Facebook and get social, or sign up to receive more news like this straight to your inbox.
By subscribing you agree to the Canstar Privacy Policy