You Can Count on Countdown Pharmacy
When we're feeling unwell, sometimes a visit to the doctor isn't required. Booking a consultation with a GP can be a time-consuming and expensive practice. For minor ailments, we've learned to trust and rely on the advice of our local pharmacists. Indeed, in Canstar Blue's latest research, 39% of Kiwis say they trust the advice of their pharmacist as much as their doctor's.
As easily accessible and knowledgeable healthcare professionals, pharmacists and the services they offer go beyond simple retail. But which offer the best advice and service?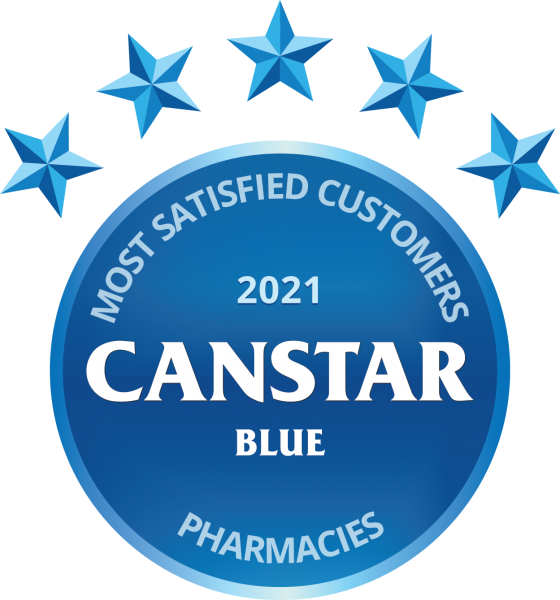 As part of our mission to inform consumers of the best NZ has to offer, Canstar Blue canvassed the opinions of 1742 New Zealanders who had made a purchase from a pharmacy in the past six months, across a range of categories, to measure and track their satisfaction.
To decide which pharmacy offers the best level of customer satisfaction, each was rated across the following categories:
Overall Satisfaction
Availability of Pharmacist
Prescription Availability and Speed of Dispensing
Range of Products
Service and Advice Provided
Value for Money
Coming out on top is Countdown Pharmacy. The only pharmacy in this year's award to earn our top 5-Star rating for Overall Satisfaction, it scores highly across every category, earning 4-Stars, except for another 5-Star rating for Service & Advice.
While the other pharmacies in this year's rankings score admirable 4-Star ratings for Overall Satisfaction, only Unichem and Chemist Warehouse pick up 5-Star ratings: Unichem three, including for Service & Advice, and Chemist Warehouse two, including in the all-important Value for Money category.
What Kiwi Pharmacy Customers Want
In our survey, most people visit pharmacies to get their prescriptions filled (51%). And close to a third (28%) cite the service and advice they receive as the main driver of their customer satisfaction.
Close behind is price. Nearly a quarter say Value for Money is the most important factor. The rise of discount pharmacies is putting smiles on a lot of faces, too: 51% think the spread of bargain chains is a good thing. Overall, the main drivers of satisfaction:
| | |
| --- | --- |
| Drivers of satisfaction | % |
| Service and Advice Provided | 28% |
| Value for Money | 22% |
| Range of Products | 17% |
| Prescription Availability | 17% |
| Availability of Pharmacist | 16% |
Countdown Pharmacy, Not Just the Best Medicine
One of the main hassles of getting a prescription filled, is the waiting. However, at Countdown Pharmacy you can combine it with your grocery shopping. Just drop off your prescription (or have it emailed through) and pick it up when you've finished shopping. In our latest research, 15% of us are already using online pharmacies, and 12% are getting prescriptions filled online.
But pharmacies aren't just about prescription drugs. Half of Kiwis (49%) visit pharmacies for other reasons. And with Countdown Pharmacies, there are plenty of other reasons to visit.

On top of a great range of cosmetics and general health products, each of the chain's 34 stores offers free zinc testing and blood pressure checks, which they carry out in their private consultation rooms, plus advice on medications, general health and vaccinations.
Want your ears pierced or a passport snap, they've got that covered, too. So what are you waiting for? Need to visit a chemist? Countdown Pharmacy can help with that!