If you're a BBQ pit master, you need a grill that's smokin' hot! For the best BBQs on the market in NZ, check out Canstar's latest research.
Summertime and the grilling is easy! Nothing says it's summer like the sizzle of a snarler and the smell of BBQ smoke on the breeze. But while the basic combination of meat + flame has remained the same for millennium, the humble BBQ has evolved into a engineered work of art.
Modern BBQs can come packed with everything the modern gourmet could ever need, from side burners and rotisseries … to even the kitchen sink! And just as expansive as the range of models on offer in their stores are their prices.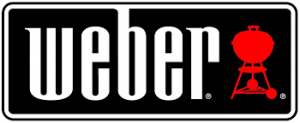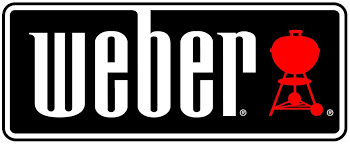 Weber BBQs – NZ's No.1 Choice
So to help Kiwi consumers, and to guide their choice of the best BBQs for their needs, Canstar Blue rates NZ's most popular BBQ brands.
We survey hundreds of Kiwis who love to BBQ and quiz them on the grills they use and their levels of satisfaction in different categories, from Cooking Performance to Value for Money. And, this year, the results of our research crowned one clear BBQ King: Weber.
The iconic US brand was the only manufacturer in our survey to earn a 5 Star rating for Overall Satisfaction from Kiwi consumers.
In a sizzling hot result, it took out further 5 Star ratings in the following categories: Cooking Performance, Design, Durability, Ease of Cleaning and Reliability.
The result placed it above Kiwi brand Masport, which earned an overall 4 Star rating. The other brands to earn Overall Satisfaction ratings in our survey are Jumbuck and Gasmate, which each earned 3 Stars.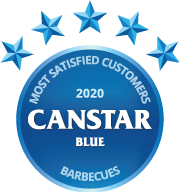 Grilling Kiwis on their BBQ habits
While Weber was the clear winner of our 2020 award for Most Satisfied Customers | Barbecues, our research also confirmed some other truths about Kiwis' love of cooking alfresco.
The overwhelming majority of us are cooking with gas! Only 17% of respondents in our survey cook using either charcoal, wood or briquette. Yes, these fuels can add greatly to the taste of food – and they certainly have their aficionados – but the ease and simplicity of gas wins the day!
We also discovered the extent to which BBQs are at the heart of the Kiwi way of life: 56% of those in our survey said a sausage sizzle is a real piece of Kiwi culture, and half said that BBQs are their main get-togethers with family and friends over the summer.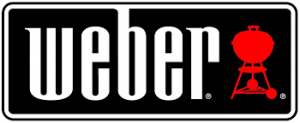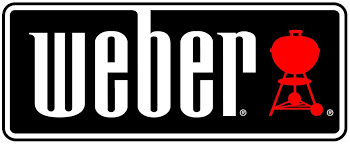 So, if you're considering investing in a new grill for the summer, take the time to check out our full award report into Weber's award win. You'll discover more about Canstar's BBQ award and the reason why Kiwi consumers chose Weber as their No.1 choice.
All you've got to do to is click on the big button below!
Compare BBQ brands for free with Canstar!
Enjoy reading this article?
You can like us on Facebook and get social, or sign up to receive more news like this straight to your inbox.
By subscribing you agree to the Canstar Privacy Policy