Planning to refresh your home's décor? Then look no further than Harrisons Curtains & Blinds, the winner of Canstar Blue's 2022 award for best home furnishings.
How you style your home and your choice of home furnishings has an important part to play in transforming your house into a family home. Curtains, blinds and soft furnishings are little extras that can all have a big effect, not only on how your family enjoys its living spaces, but how you and your home are perceived by visitors and guests.
And giving your home's décor a refresh need not be expensive. Thanks to big box retailers, there are plenty of stylish choices available for those on a budget. But given the choice of home furnishing stores, how do you know which ones deliver the choice, quality, value and customer service expected by Kiwi consumers?

This is where Canstar Blue can help. As part of our mission to inform consumers of the best NZ has to offer, this year Canstar Blue canvassed the opinions of 1250 New Zealanders who had purchased and installed soft furnishings in their home in the past 12 months, across a range of categories, to measure and track their satisfaction.
To decide which home furnishing stores offer the best level of customer satisfaction, each was rated across the following categories:
Overall Satisfaction
Customer Service
Layout of Store/Website
Product Availability
Quality of Installed Product
Range of Products on Offer
Value for Money
Coming out on top is Harrisons Curtains & Blinds, the clear winner of Canstar Blue's 2022 award for Most Satisfied Customers | Home Furnishings.
In this year's award, Harrisons Curtains & Blinds is the only retailer to earn our prestigious 5-Star ranking for Overall Satisfaction. It's an achievement based on a strong performance across the board: 5-Star ratings in all but two categories: Value for Money and Product Availability, for which it earns admirable 4-Star ratings.
New Zealand's favourite home furnishing stores
Here are New Zealand's favourite home furnishing stores, based on our survey results:
Harrisons Curtains & Blinds
Curtain Studio
Harvey Furnishings
Spotlight
Briscoes
The Warehouse
Guthrie Bowron
Also rated highly in this year's award are Curtain Studio and Harvey Furnishings – each earning 4-Star Overall Satisfaction ratings. Curtain Studio is the only retailer, apart from our award winner, to earn more than one 5-Star rating: for Product Availability and Range of Products on Offer.
The only other retailer to earn a 5-Star rating is The Warehouse. Although its Overall Satisfaction rating is 3-Stars, it earns a top 5-Star score for Value for Money.
Top providers: home furnishing stores

Harrisons Curtains & Blinds
From a single carpet store in Whangarei, Harrisons has grown into a countrywide business, selling flooring, kitchens (Auckland only) and solar power, in addition to curtains and blinds.
Its product range includes curtains, roman blinds, rugs, cushions and throws.
And in addition to its quality products, Harrisons delivers great inspiration and service, too. Its website has up-to-date features on the latest home-styling trends. And once you're ready to buy, Harrisons will deliver a tailored solution to your door.
A local Harrisons Curtains & Blinds expert will come direct to your home, with a full range of samples. Their unique service ensures you can make an informed choice, in your home's unique light, surrounded by your own furnishings.
Harrisons already delivers a promise on the quality of its products, service and prices – and now it's backed by one delivered by its customers, and awarded by Canstar Blue: our 2022 award for Most Satisfied Customers | Home Furnishings.
CurtainStudio
CurtainStudio does more than just curtains. Through its nationwide retail stores and showrooms, plus online store, it delivers the best in curtains, blinds, shutters and coordinated soft furnishings, such as cushions and throws.
It offers ready-made and custom-made products featuring all the latest international trends and fashions. And through the CurtainStudio website, it's easy to book an in-home measure and quote from its expert team of in-home design consultants, who are passionate about helping their customers create a beautiful home and express their style.
In out award ratings, CurtainStudio score highly with its customers, earning 5-Star and 4-Star ratings across all categories.
Harvey Furnishings
Harvey Furnishings has stores across the North Island, and one in Christchurch. It sells ready-made and custom-made curtains and blinds, as well as a range of other home furnishings, including: bedding, cushions, fabrics and throws.
Harvey Furnishings offers free in-home consultations for custom-made curtains, blinds and shutters throughout most parts of Northland, Auckland, Bay of Plenty, Waikato and the Lower North Island.
In this year's award ratings, Harvey Furnishing scores strongly across all categories, earning 4-Star ratings in each, apart from Product Availability, for which it earns a 3-Star rating.
Spotlight
Spotlight has stores around the country, and is a one-stop shop for everything for the home. It sells an extensive range of homewares for every room in the house, from bedding and bathroom mats and towels, to kitchen and table linen and cushions and throws for living areas.
Spotlight has an extensive range of ready-made curtains and blinds, but also has a custom service offering a free in-home measure and quote.
In our ratings, Spotlight earns a strong 3-Star rating for Overall Satisfaction, and four 4-Star ratings, for Quality, Value, Product Availability and Range.
Briscoes
Briscoes is part of Briscoe Group Ltd, alongside Living & Giving and Rebel Sport. It has stores across the country and is well-known for its great value sales promotions.
Briscoes sells soft furnishings for every room in the house, plus ready-made curtains and blinds. However, it doesn't offer a custom service like the dedicated soft-furnishing stores in our ratings.
This lack of individual service is reflected in its 3-Star rating for Customer Service. Although what Briscoes lacks in one-on-one customer service, it more than makes up for by its huge range of products and great online shopping experience.
The Warehouse
The big box retailer is renowned for its focus on low prices. And, therefore, it's not surprising that The Warehouse is the only retailer in this year's awards to earn a top 5-Star rating for Value for Money.
The Warehouse offers a complete range of household linens, towels, curtains and blinds and living room accessories, all with an emphasis on great value for money. As such, The Warehouse doesn't offer any custom-made services.
Guthrie Bowron
In our awards, Gutherie Bowron's customers score it an Overall Satisfaction rating of 3-Stars. However, the retailer enjoys 4-Star ratings in four categories: Quality, Product Range and Availability and for Store Layout.
Gutherie Bowron has stores the length of the country and stocks a comprehensive range of curtains, blinds and window treatment accessories.
If you need help planning your décor, all you need to do is ask the friendly staff at Gutherie Bowron, which is happy to bring expert advice to you, in your home. The retailer provides advice on colour, design, and materials, and can give you a free measure and quote for your curtains and blinds.
---
About the author of this page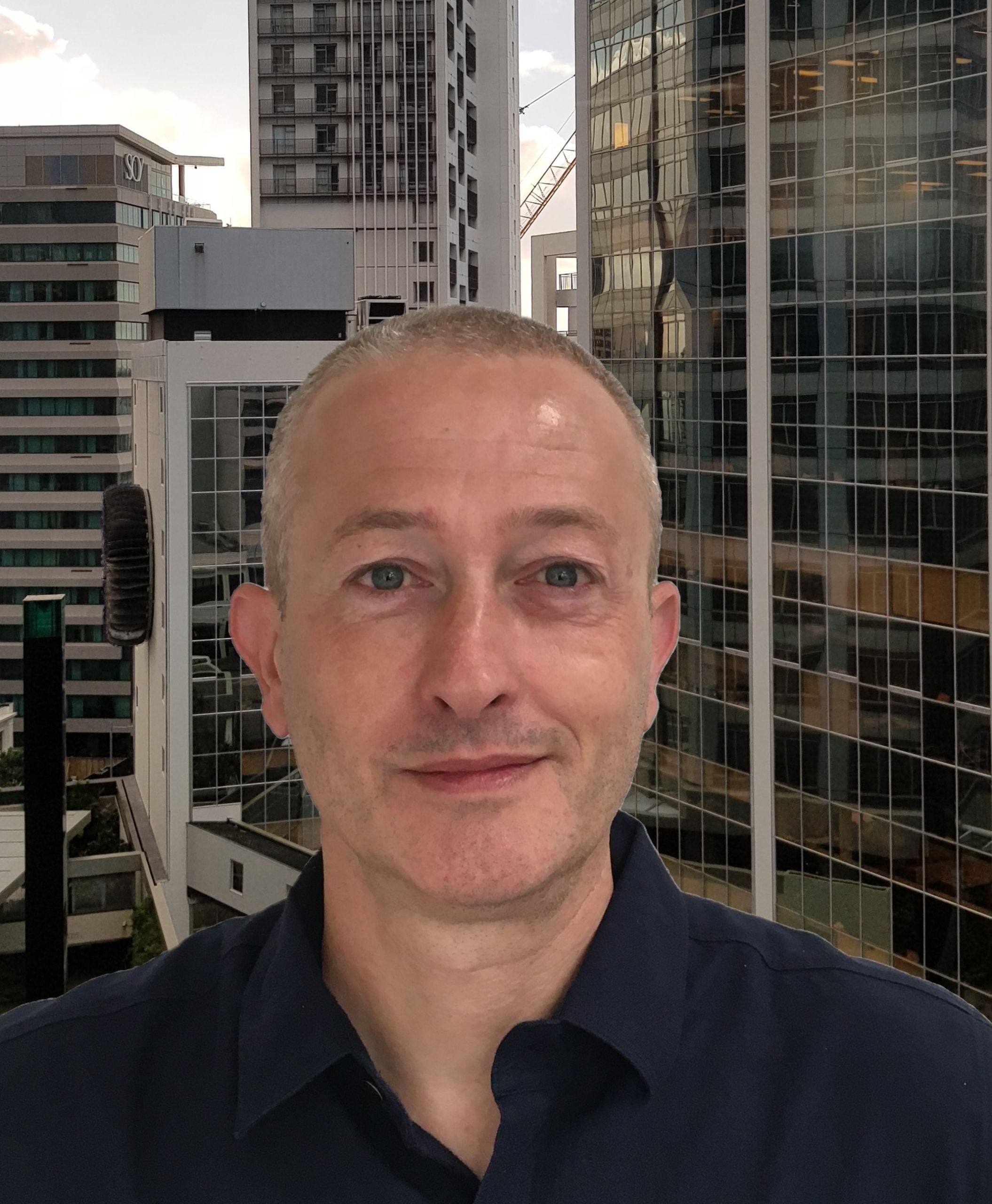 This report was written by Canstar's Editor, Bruce Pitchers. Bruce began his career writing about pop culture, and spent a decade in sports journalism. More recently, he's applied his editing and writing skills to the world of finance and property. Prior to Canstar, he worked as a freelancer, including for The Australian Financial Review, the NZ Financial Markets Authority, and for real estate companies on both sides of the Tasman.
---
Enjoy reading this article?
You can like us on Facebook and get social, or sign up to receive more news like this straight to your inbox.
By subscribing you agree to the Canstar Privacy Policy