Keeping your windows free of dust and dirt can be a real challenge. So which brand is the nation's favourite for washing them down? According to Canstar's latest survey, it's Wet & Forget, winner of our Most Satisfied Customers | Outdoor Window Cleaners Award.
A house with a million-dollar view is a dream many of us hope to achieve. Large clean windows soaking in the afternoon sun, overlooking the sea or mountains or a lush backyard. But even for less appealing views, clean windows are still a necessity. And for sparkling windows, you need a quality outdoor window cleaner that can remove dirty spots and streaks. But which should you choose?
To find out, Canstar Blue asked everyday Kiwis about the brands of outdoor window cleaners they use, and how they feel about them.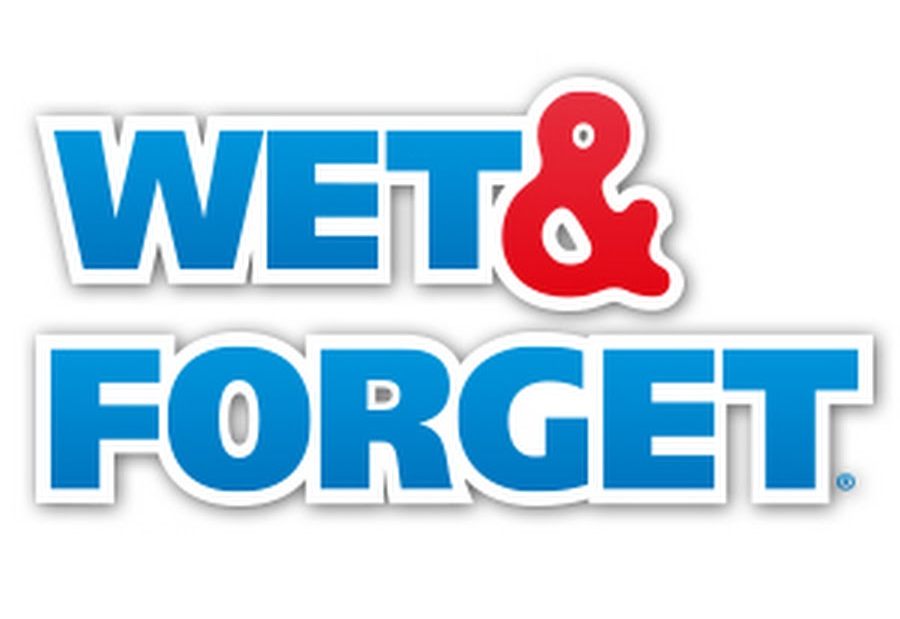 Wet & Forget: New Zealand's favourite Outdoor Window Cleaner
This year, for our inaugural Outdoor Window Cleaner Award, to find out which brand is the nation's favourite, we surveyed 699 people who had purchased and used an outdoor cleaning product in the past 12 months. We asked them to evaluate the products across the following categories:
Overall Satisfaction
Effectiveness
Value for Money
Environmentally Friendliness
Ease of Use
Packaging
And according to Kiwis, Wet & Forget is the way to go, as this year's Most Satisfied Customers | Outdoor Window Cleaners Award winner.

Wet & Forget scores excellently in our survey. It's the only brand to earn 5 Stars for Overall Satisfaction. Plus it earns further 5-Star results for Value for Money, Environmental Friendliness and Ease of Use. It earns 4 Stars for for effectiveness and 3 Stars for Packaging.
New Zealand's favourite outdoor window cleaners
Below is an overview of the outdoor window cleaners measured in our awards survey, alongside some of their outdoor window cleaning products: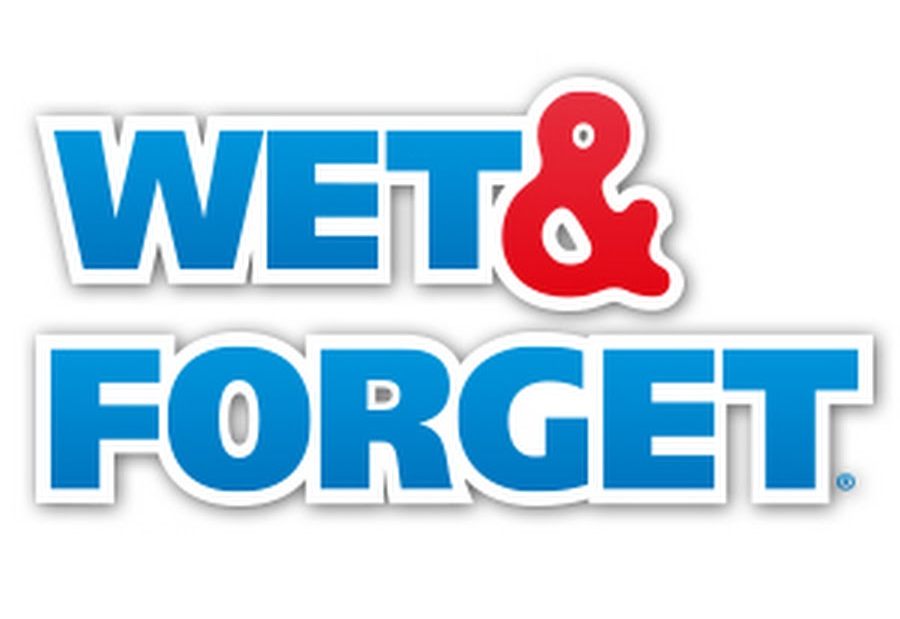 Wet & Forget
Wet & Forget is an iconic brand in New Zealand. Its range of cleaning products encompasses the whole home, from laundry to garden. Wet & Forget's Window Witch Exterior Glass Cleaner is the brand's only exterior glass cleaner.
Promising a spotless shine, Window Witch features:
Blend of smart surfactants that dissolve grime
Invisible Liquid Squeegee technology delivers streak-free windows
Unique formula that eliminates water spotting
Easy to use application: specialised Reach Nozzle delivers 8m spray range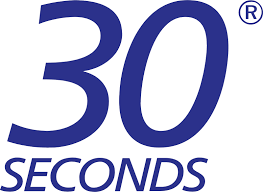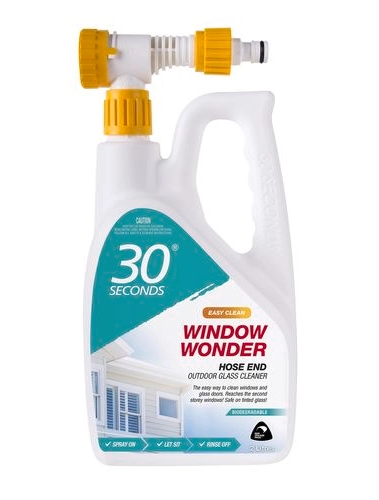 30 Seconds
30 Seconds scores impressive marks. It earns 5 Stars for both Effectiveness and Ease of Use, 4 Stars for Overall Satisfaction, Value for Money, and Environmental Friendliness, and a single 3-Star result for Packaging.
30 Seconds' Window Wonder outdoor window cleaner is an easy way to get cleaning dirty windows. There's no mixing, and no need for a ladder, because the dispenser's spray reaches two storeys. Simply spray it on and rinse it off.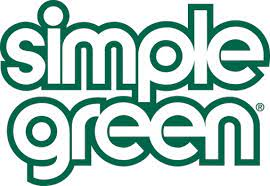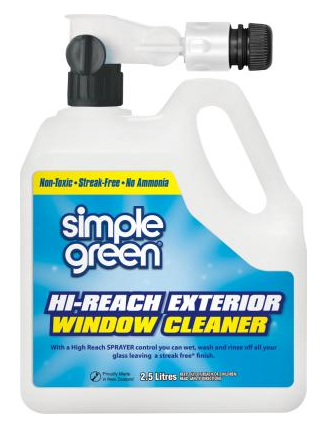 Simple Green
Simple Green earns a mix of 3-Star and 4-Star results. It earns three excellent 4-Star results, for Effectiveness, Ease of Use, and Packaging. It earns 3 Stars for Value for Money, Environmental Friendliness, and Overall Satisfaction
Simple Green's High Reach Exterior Window Cleaner comes in a ready-to-use formula, and has a high-reaching sprayer control so you can wet, wash, and rinse all your glass, leaving a streak-free finish. It is non-toxic, non-hazardous, non-flammable, has no ammonia and is septic tank safe.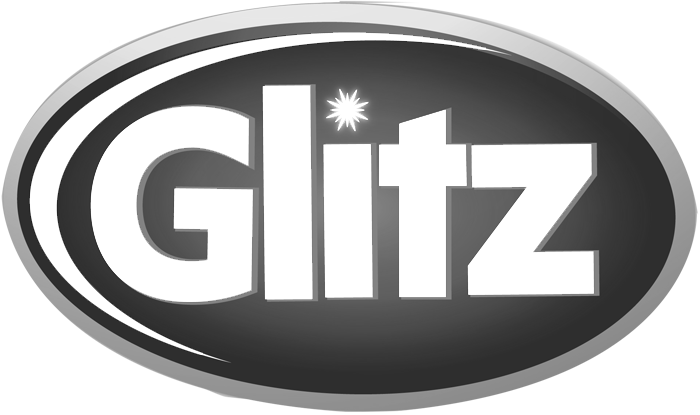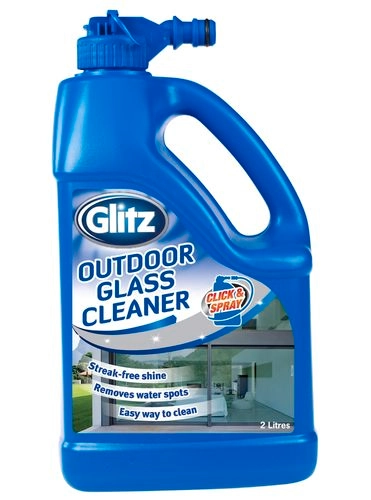 Glitz
Glitz earns 3 Stars in all categories measured, bar one. A 4-Star rating for Environmental Friendliness.
Glitz Outdoor Glass Cleaner features a handy click and spray system, is gentle on exterior painted surfaces, and easily removes water spots from outdoor glass and windows.
For the full results of our Outdoor Window Cleaners ratings click here!
---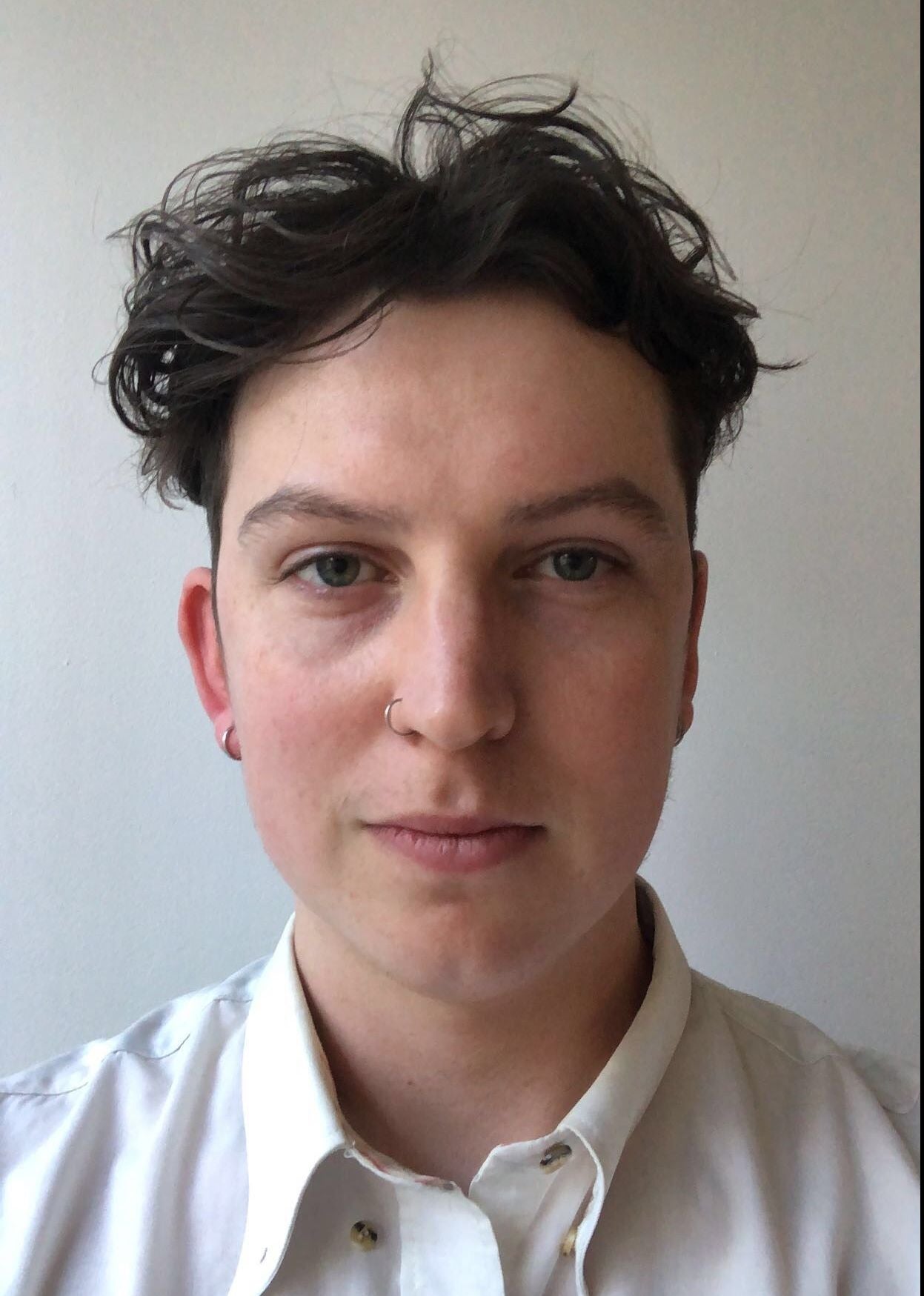 About the author of this page
This report was written by Canstar Content Producer, Andrew Broadley. Andrew is an experienced writer with a wide range of industry experience. Starting out, he cut his teeth working as a writer for print and online magazines, and he has worked in both journalism and editorial roles. His content has covered lifestyle and culture, marketing and, more recently, finance for Canstar.
---
Enjoy reading this article?
You can like us on Facebook and get social, or sign up to receive more news like this straight to your inbox.
By subscribing you agree to the Canstar Privacy Policy