New Balance is NZ's No.1 Shoe Store For Happy Feet
Although buying shoes online is big overseas, in New Zealand, we still prefer visiting traditional shoe stores. In Canstar Blue's latest research into our shoe-shopping habits, 85% of people say they prefer to buy their shoes in person, rather than online.
That's because when you visit a shoe store, you know that you're going to walk out with a pair of shoes that fit. Indeed, in our research, the majority of our respondents highlight two essential factors: in-store service and shoe comfort. Two things that are missing from the online experience, where it's impossible to try before you buy!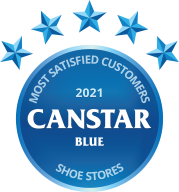 But of all the stores selling shoes on high streets and in shopping malls around the country, which provides the best all-round shopping experience, leading to happy feet and contented consumers?
As part of our mission to inform consumers of the best NZ has to offer, Canstar Blue canvassed the opinions of 1295 New Zealanders who had purchased a product from a shoe store in the last six months, across a range of categories, to measure and track their satisfaction.
To decide which shoe store offers the best level of customer satisfaction, each was rated across the following categories:
Customer Service
Durability of Products
Quality of Products
Range of Products on Offer
Value for Money
Coming out on top is New Balance. Although perhaps best known for its athletic shoes, New Balance's stores sell a huge range of stylish footwear, catering for every lifestyle, from sporting to more sedentary. In our award rankings, New Balance is the only shoe store to earn our prestigious 5-Star award for Overall Satisfaction, on the back of further 5-Star scores for Range of Products and the all-important Value for Money.
The only other shoe stores to earn Five-Star scores are:
Shoe Clinic – for Customer Service
Sketchers – for Quality of Products and Durability
What Kiwi Consumers Want from their Shoe Stores
As we mention above, the overwhelming majority of Kiwis prefer to visit a shoe store when purchasing footwear. And once there, customer service is the overriding driver of customer satisfaction. Nearly a quarter of those in our survey (24%) site it as their No.1 priority – just above Quality of Products and Value for Money. Overall, the main drivers of satisfaction:
| | |
| --- | --- |
| Drivers of satisfaction | % |
| Customer Service | 24% |
| Quality of Products | 21% |
| Range of Products | 19% |
| Value for Money | 19% |
| Durability | 18% |
If the Shoe Fits, Wear New Balance!
In what is definitely bad news for shoe-shine boys, the days of gleaming, formal footwear is over. In our research for this year's Shoe Stores Award, comfortable, casual shoes are the country's top choice: 55% say they wear predominantly casual shoes and 61% value comfort more than fashion.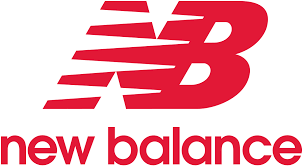 However, with New Balance's great range, you don't have to compromise on fashion to get a comfortable fit to keep you on your toes.
So when you're next shopping for shoes, put your best foot forward and head to a New Balance shoe store – NZ's No.1 choice and winner of Canstar Blue's 2021 award for Most Satisfied Customers | Shoe Stores.