If your old headphones are getting you in tangle, it might well be time to invest in a new pair with wireless technology.
So long tangled headphone cables? Going wireless will allow for greater mobility while you tune in to your favourite playlist or podcast, however it is important to choose a style of headphones suited for your purposes, be it relaxing at home or sweating it out in the gym.
In recent years there has been a boom in wireless headphones, with new models regularly arriving to market, catering to different activities and budgets. Consumers keen on joining the wireless rush certainly have no shortage of choice.
In determining what is right for you, it's worthwhile taking into account a variety of factors, considering when you will be using your headphones and prioritising features that are important, and deciding upon a budget.
Types of wireless headphones
As a starting point, it will help to have an understanding of the different types of wireless headphones commonly available and how these headphones operate.
Broadly speaking, there are three types of wireless headphones:
In-ear – sitting in the user's ear, these headphones may operate independently or be connected by a cable and/or neckband.
On-ear – sitting on top of the user's ears, these headphones are typically connected via a neckband.
Over-ear – covering the entire ear, as with on-ear headphones, these type of headphones are typically connected via a neckband.
Wireless headphones harness Bluetooth technology (while many gaming headsets provide direct wireless connections), allowing for pairing with different devices such as smartphones and smartwatches, with advances in recent years delivering enhanced audio quality.
In turn, manufacturers are increasingly focusing on wireless functionality, with recent premium smartphone offerings from Samsung and Apple doing away with the headphone jack altogether.
Features to keep in mind
From wireless running headphones to gaming headsets, across the range of different styles of headphones available consumers should weigh up a number of standard features.
Across all models, priority considerations for consumers should include:
Audio quality – what level of quality is provided, and what other technologies, such as noise cancelling, are included? Higher quality will typically mean a higher price.
Comfort – getting the fit right is critical, allowing for secure and untroubled use. By contrast, ill-fitting headphones can be distracting.
Battery life – if it's likely you'll go extended periods between charges, long battery life is important.
Battery charging – can you top up in a short time with fast charging? Some models come with portable charging cases, allowing for charging while on the go.
Controls – are the device controls accessible and easy to use? Are apps available, allowing for control via a smart device?
In the following sections we'll delve into additional features to look out for in the different styles of headphones designed for specific uses.
Running
Whether tackling the treadmill or going cross-country, comfort and sturdiness should be priorities when shopping around for a set of wireless running headphones.
For this reason, you'll need a secure fit, and it is worthwhile carefully assessing the overall design, shape and size options of different models.
Getting all these elements right can be a delicate balancing act, and you'll need to consider whether the headphones will be too heavy, if they'll move around, or fall out when under stress.
Features to keep in mind:
Sweat and water-resistance – will you be running in the rain, and what level of protection is provided? This is generally expressed as an IP rating.
Different sizes – are different ear-tip, wing and hook sizes provided, allowing for a more customised fit?
Monitoring and coaching – what other features are on offer, such as fitness monitoring and coaching?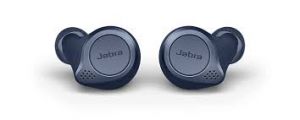 Models to consider
| | | | |
| --- | --- | --- | --- |
| Model | Style | Battery life | Prices from* |
| Jabra Elite Active 75t | In-ear (separate earbuds) | 7.5 hours | $325 |
| Jaybird Tarah | In-ear (cable tether) | 6 hours | $149 |
| JBL Endurance Sprint | In-ear (cable tether) | 8 hours | $90 |
Gaming
A top-notch wireless gaming headset can add another layer to your gameplay, helping to create an immersive experience, from finely tuned sound effects to stirring soundtracks.
You'll be able to freely crank up the volume without disturbing the rest of your household, with wireless models providing for freedom of movement, without fear of a cable becoming tangled or dislodging.
If you're putting in long hours in front of the screen, a snug and comfortable fit won't weigh you down, and will allow for full concentration on the task at hand.
Features to keep in mind:
Microphone – what style of microphone comes with the headset? Is it detachable or retractable?
Compatibility – is the headset designed for use with the console or PC you are looking to pair it with?
Latency – will audio lag be an issue? It can be distracting if there is a delay between the audio and what is happening on screen.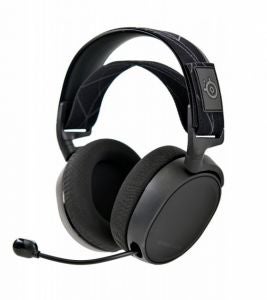 Models to consider
Model
Style
Battery life
Prices from*
SteelSeries Arctis 7

(PC, Mac, PS4, Switch)

Over-ear (neckband)
24 hours
$299
Corsair HS70 Pro

(PC, PS4)

Over-ear (neckband)
16 hours
$249
Turtle Beach Stealth 600X

(Xbox One; 600P for PS4)

Over-ear (neckband)
15 hours
$139
Wireless earbuds
Free of any cables (without a neckband or cable connecting the two earbuds), completely wireless earbuds have enjoyed an explosion in popularity in recent times.
In seeking out a pair of earbuds for all-round, everyday use, a snug in-ear fit should be an important consideration for consumers, allowing for adjustment-free use.
Earbuds of this type will likely appeal to consumers seeking mobility, from tuning into an online radio station while cleaning the house, to watching Netflix on your smartphone while on the bus.
Features to keep in mind:
Wireless range – if you plan on roaming far and wide, how far will you be able to stray from your smart device?
Noise cancelling – if reducing ambient noise is a consideration, such as when commuting or travelling, is noise cancelling a feature?
Digital assistant – is an assistant such as Google Assistant, Siri or Alexa included, and what features does it provide?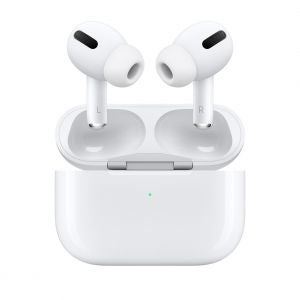 Models to consider
| | | | |
| --- | --- | --- | --- |
| Model | Style | Battery life | Prices from* |
| Apple AirPods Pro | In-ear (separate earbuds) | 4.5 hours | $439 |
| Sony WF-1000XM3 | In-ear (separate earbuds) | 6 hours | $397 |
| Samsung Galaxy Buds+ | In-ear (separate earbuds) | 11 hours | $309 |
High-quality audio
Wireless audio quality has come a long way in recent years, and if you're after a pair of wireless headphones that will provide pure sound while you sink into a sofa there are plenty of options.
In seeking to eliminate distractions, a good fit should be a key consideration, avoiding models that might clamp down on your ears or weigh down on you over extended periods of use.
In fact, in prioritising audio precision and comfort, style might be an added bonus when seeking out headphones that provide high-quality audio.
Features to keep in mind:
Sound quality – pay particular attention to the type of technologies used, designed to enhance the listening experience, matching features to your personal preferences.
Cost – headphones providing high-quality audio typically come with a higher price tag. Determine how much you are willing to spend.
Durability – if you're prepared to splash some cash on high-quality headphones, make sure that they're designed to go the distance.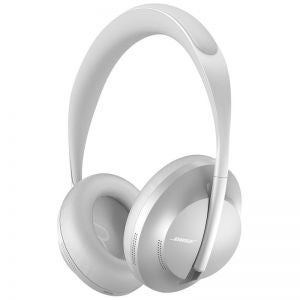 Models to consider
| | | | |
| --- | --- | --- | --- |
| Model | Style | Battery life | Prices from* |
| Bose Noise Cancelling Headphones 700 | Over-ear (neckband) | 20 hours | $620 |
| Skullcandy Crusher ANC Wireless | Over-ear (neckband) | 24 hours | $599 |
| Sennheiser Momentum 3 Wireless | Over-ear (neckband) | 17 hours | $497 |
Stylish standouts
For consumers looking for a stylish pair of wireless headphones to get around town in there's no need to sacrifice comfort or audio quality, with many manufacturers seeking to blend flair and functionality.
From classic and retro-style models, to modern and sporty designs, there are a range of shapes, sizes and colours to choose from, depending upon your preferences.
Of course, in weighing up the various options on offer, it is worthwhile paying attention to the materials used and the sturdiness of the design.
Features to keep in mind:
Style and comfort – are not exclusive, however be careful to choose headphones that satisfy both requirements.
Smart device compatibility – can you download an accompanying app to your smart device, providing for additional control options?
Storage – when not in use, do the headphones rest comfortably around your neck, or do you have accessible and secure storage, preventing scratches and other potential damage?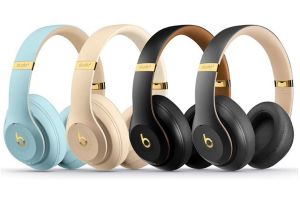 Models to consider
| | | | |
| --- | --- | --- | --- |
| Model | Style | Battery life | Prices from* |
| Beoplay H4 Wireless | Over-ear | 19 hours | $500 |
| Beats Studio3 Wireless | Over-ear | 22 hours | $399 |
| Marley Positive Vibration XL | Over-ear | 24 hours | $200 |
*Further information on pricing can be found at retailer and manufacturer websites. This should be used as a starter guide and not considered an actual quote.
Dynamic Data
If you've got a great pair of headphones, whether for music or gaming, you're going to need enough data to download all your favourite tunes or to play video games online with your friends.
To help consumers find the best broadband deal in New Zealand, we've already done all the hard work comparing different providers. Just recently, on the back of our latest research, we awarded NOW our Most Satisfied Customers Award | Broadband for their great customer service, product and price. To read more about NOW and their win, click this link, or for all our broadband star ratings click the button below.
Compare broadband providers for free with Canstar!
Enjoy reading this article?
You can like us on Facebook and get social, or sign up to receive more news like this straight to your inbox.
By subscribing you agree to the Canstar Privacy Policy