The selection of online streaming movies and TV series in New Zealand has never been better, and our options aren't slowing down anytime soon. So, what is AMC+, how does it differ from other streaming services, and is it worth it? Canstar Blue explores AMC+ in this guide.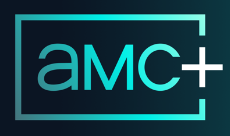 What is AMC+?
AMC+ is an American subscription video-on-demand streaming service owned by AMC Networks, launched in 2020. The service is a premium bundle that includes the live feeds and program libraries of the company's television networks and streaming brands, along with its own exclusive content. AMC+ offers premium content from Acorn TV and Shudder.
How can I watch AMC+?
Similar to other streaming services like Netflix, Neon, and Disney+, AMC+ can be accessed via an app or on the web. This means it is accessible on computers, laptops, tablets, phones, and smart TVs.
It is also compatible with casting devices such as Chromecast and AirPlay.
Additionally, AMC+ is available as a subscription on Apple TV.
How many devices can you have with AMC+?
You can watch all your content through a single account or stream on five different devices simultaneously. The service also offers an offline viewing option for many of its shows; you can simply download the shows you want to watch later
How much does AMC+ cost?
AMC+'s monthly plans are $9.99/month, or you can choose to pay $95.88 annually, which works out to $7.99/month. All new subscriptions come with a seven-day free trial. This is comparable with many other streaming shows:
Apple TV+: $12.99/month
Disney+: $14.99/month (or $149.99/year)
Neon: $12.99/month
Netflix: from $12.99/month
Prime Video: $8/month
What can I watch on AMC+?
AMC+ offers range of new and existing content from Shudder and Acorn TV, including popular TV shows such as:
Mad Men
Firebite
Dark Winds
Tales of the Walking Dead
The Beast Must Die
Moonhaven
The Son
Creepshow
Popular m0vies offered by AMC+ include:
Texas Chainsaw
The Superdeep
Christmas With the Campbells
Hellraiser
The Love Witch
Pan's Labyrinth
The Wickerman
Host
How does AMC+ compare with other streaming services?
Because AMC+ provides content from Acorn TV and Shudder, it offers a wide range of horror movies and classic TV favorites. While other streaming services offer some horror/thriller movies, none match the variety available on AMC+, making it the ideal choice for horror fanatics.
However, if you have a young family that prefers animated classics and Marvel flicks, then AMC+ probably isn't the right choice for you.
AMC+ is also currently one of the cheapest streaming services on the market, starting at $7.99/month, slightly cheaper than Prime Video. Its seven-day free trial gives viewers a chance to determine if AMC+ is right for them. Note that you can cancel for free at any time during the seven-day trial.
While AMC doesn't offer as much as Disney+, for example, it provides a significant amount of niche content that could appeal to those who are less interested in classic rom-coms.
With such an array of streaming video-on-demand services on the market, consumers are truly spoiled for choice. However, it can be daunting to have to sign up for multiple services to watch your favorite shows.
The best broadband
Of course, if you're watching a lot of AMC+, you're going to need a zippy broadband connection with unlimited data. And if you're wondering if there's a better deal out there, perhaps there is. And this is where Canstar Blue can help.
Compare broadband providers for free with Canstar!
---

About the author of this page
This page was written by Canstar Content Producer, Caitlin Bingham. Caitlin is an experienced writer whose passion for creativity led her to study communication and journalism. She began her career freelancing as a content writer, before joining the Canstar team.
---
Enjoy reading this article?
You can like us on Facebook and get social, or sign up to receive more news like this straight to your inbox.
By subscribing you agree to the Canstar Privacy Policy