Momentum has been building in recent years towards the launch of 5G mobile networks, with 5G technology set to bring about an age of significantly faster mobile internet, an ever-evolving range of smart, connected devices and a variety of new services.
The fifth generation of wireless mobile technology, 5G will build upon the advances of previous generations, providing increased network capacity, more reliable connections, potential data transfer speeds of 10 Gbps and lower latency (delay or waiting times).
This will not only enhance current mobile applications, but will also bring into play a range of emerging use-cases, with the rollout of 5G taking place against the backdrop of the continued development of a number of new technologies.
These technologies comprise a range of consumer and business applications, from gaming and immersive media, such as augmented and virtual reality, to a broad range of IoT technologies, including connected cars.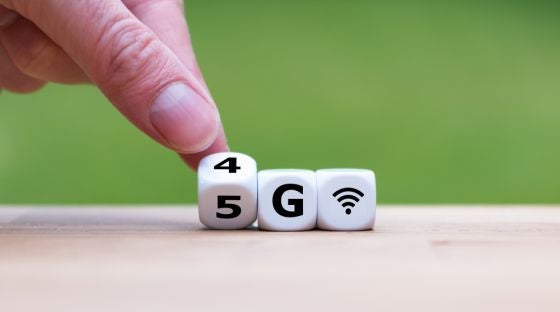 5G momentum is building
The rollout of 5G networks has been picking up pace throughout 2019, with telecommunications providers around the world launching 5G services, and a number of new 5G devices arriving to market.
Momentum is poised to build in the coming years as networks are further developed and 5G devices become increasingly accessible.
ICT provider Ericsson highlights the growing momentum behind 5G in its June 2019 Ericsson Mobility Report, finding that global 5G uptake has been occurring at a faster-than-expected pace.
Ericsson advises:
During the 2019 second quarter, several markets switched on 5G, following the introduction of new 5G-compatible smartphones.
Over 10 million 5G subscriptions are projected worldwide by the end of the year.
It expects there to be 1.9 billion 5G subscriptions for enhanced mobile broadband by the end of 2024, accounting for over 20 per cent of all mobile subscriptions at that time.
By the end of 2024, 5G coverage is forecast to reach 45 per cent of the world's population, and this could surge to 65 per cent, as spectrum sharing technology enables 5G deployments on LTE frequency bands.
5G networks are projected to carry 35 per cent of the global mobile traffic in 2024.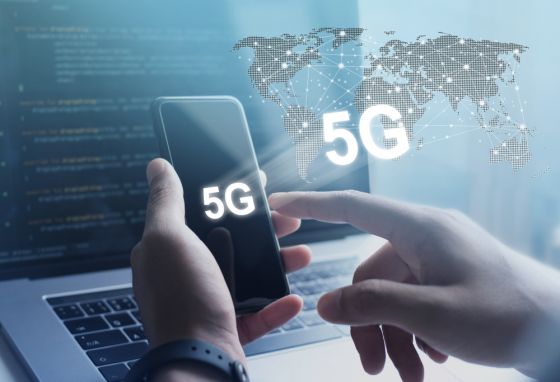 5G applications
Among the range of 5G applications set to be rolled out, the ability to create more immersive mobile media experiences is gaining significant attention, having the potential to change the manner in which we consume media while on the go.
As forecast in the Ericsson Mobility Report, streaming 360-degree video and augmented/virtual reality should start to be a significant mobile traffic growth factor, enhancing user experience amid the rollout of 5G and the introduction of compatible devices.
The IoT is another area poised to be boosted by the introduction of 5G, with the ever-evolving network of smart devices set to deliver a range of consumer and business applications.
Information technology research and advisory company Gartner recently forecast that outdoor surveillance cameras will be the largest market for 5G IoT solutions worldwide over the next three years.
According to the Gartner forecast, this comes in the context of the 5G IoT endpoint installed base growing from 3.5 million units in 2020 to 11.3 million units in 2021, and approaching 49 million units by 2023.
In the long term, Gartner expects that connected cars will offer the biggest opportunity for 5G IoT, pointing to the significant role the technology is poised to play in the automotive sector, helping to keep traffic moving and improving safety.
Spark: 5G services launch
Telecommunications provider Spark has been ramping up its 5G efforts over the last year, launching "New Zealand's first interactive 5G test lab" in November last year, and earlier this year collaborating with New Zealand self-driving vehicle company Ohmio to test New Zealand's first 5G-connected driverless car in Auckland.
In September, Spark advised that it had switched on 5G wireless broadband customer services for the first time in New Zealand, made accessible to a limited number of business and consumer customers in Alexandra, Central Otago.
Spark advised that Alexandra represents the beginning of its 5G regional rollout, with it planning to bring 5G wireless broadband services to another five heartland New Zealand towns before Christmas, followed by other locations early next year, with access to initially be by invitation only.
Spark advised that:
It believes that the first meaningful use-case for 5G will be increasing the capacity and speed of wireless broadband offerings, with it choosing Alexandra as it has one of the  highest uptake rates in the country for its existing wireless broadband product.
Over the next six months, it will roll out a mixture of 5G and further improvements to its 4G network in major centres.
Initial testing in Alexandra has shown 5G wireless broadband speeds five to 10 times faster than 4G wireless broadband in the same location.
Its 5G network in Alexandra is using spectrum from the 2,600 MHz band, which is currently used in other parts of the country for 4G, while its preference will be the C-band (3,500 MHz), which it believes will be the primary spectrum band for mass deployment of 5G.
"It is a technological leap forward that will reset the boundaries of just what can be done and enable new businesses to establish here," Sanchia Jacobs, Central Otago District Council Chief Executive, stated of 5G.
"Most importantly, it takes us a step closer to those people who can work from any location in the world to choose to work in Central Otago. The council is looking forward to working with Spark to offer the community the opportunity to try this new technology by installing a 5G modem at the Alexandra Library."
Vodafone: Network set to be switched on in December
In August of this year, telecommunications provider Vodafone advised that it will switch on a 5G network in December, starting in Auckland, Wellington, Christchurch and Queenstown.
In announcing the launch, Vodafone New Zealand CEO Jason Paris described 5G as "so much more than the successor to 4G".
"It's our most powerful tool yet, representing a transformational shift that will drive a digital revolution and make New Zealanders' lives and businesses better, smarter and more productive," Paris commented.
Vodafone advises that 5G delivers:
Increased network capacity – keeping more people online, more often, using beamforming technology, allowing users to stay connected, at higher speeds, even in a crowd.
Faster speed – with increased channels facilitating faster mobile network speeds, allowing higher streaming, faster gaming and more real-time connectivity.
Lower latency – latency of under 20 milliseconds, providing gaming, streaming and business application benefits.
"The decision to bring 5G to New Zealand now is to help ensure New Zealand businesses can maintain their competitiveness in an increasingly connected world," Paris said.
"The experience of Vodafone in launching 5G in other countries has shown that consumer applications such as gaming, wearables and smart home technologies definitely benefit from 5G's higher speed and lower latency, however it is innovative businesses and public organisations who are the real early adopters."
Image credits: Fit Zudio/Shutterstock.com, FrankHH/Shutterstock.com, TippaPatt/Shutterstock.com