Self-driving vehicles are widely regarded as an integral component of the transport of the future, having the potential to radically overhaul the way we travel, and companies in the automotive sector are ramping up their efforts to bring new autonomous vehicle technologies to market.
Trials are being conducted throughout the word, and significant investment is being dedicated to the development of new technologies, as industry collectively builds to a future in which self-driving vehicles are a regular fixture on roads.
Self-driving vehicles utilise a range of different technologies, from collision avoidance systems to machine learning, and the rollout of mobile 5G networks, delivering substantially faster connectivity, is poised to play a critical role in their continued development.
As it stands, many autonomous driving initiatives are focused on public transport services, and in New Zealand different initiatives are being undertaken, as industry sets about investigating and developing the services that self-driving cars can deliver.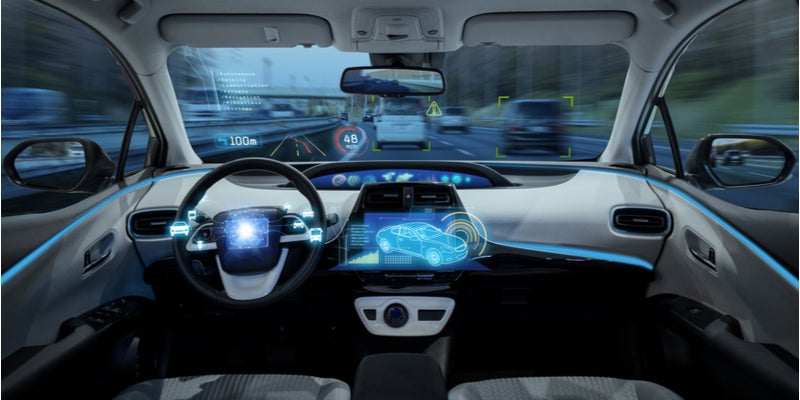 Self-driving vehicles: Different levels of autonomy
A very basic definition of self-driving vehicles is that they are vehicles capable of driving without human intervention – there are, however, different levels of autonomy, from partial to full autonomy, being deployed amid the continued development of the technology.
Information technology research and advisory company Gartner provides the following definition of autonomous vehicles:
"An autonomous vehicle is one that can drive itself from a starting point to a predetermined destination in 'autopilot' mode using various in-vehicle technologies and sensors, including adaptive cruise control, active steering (steer-by-wire), anti-lock braking systems (brake-by-wire), GPS navigation technology, lasers and radar."
As noted via the Ministry of Transport's website, automation can range from full autonomy to vehicles potentially requiring human intervention under certain conditions, with terms such as "driverless", "self-driving", "automated" and "autonomous" vehicles used to describe these technologies.
Highlighting the broad scope of autonomous vehicle technologies, the Ministry of Transport advises that:
With issues raised by the different types of technology being employed, it is necessary to be able to distinguish different levels of autonomy.
Systems can be distinguished by their degree of autonomy and functions that are autonomous, such as keeping the vehicle in a lane at a constant speed, or automatically braking to avoid obstacles.
The focus is typically on fully autonomous vehicles, however vehicles with less than full autonomy can substantially contribute towards the ultimate goal of safer vehicles.
The Ministry of Transport notes it is unlikely the market will develop in a linear manner, with a mix of approaches employed, from traditional manufacturers exploring the automation of specific functions to companies such as Google attempting to automate all driving functions.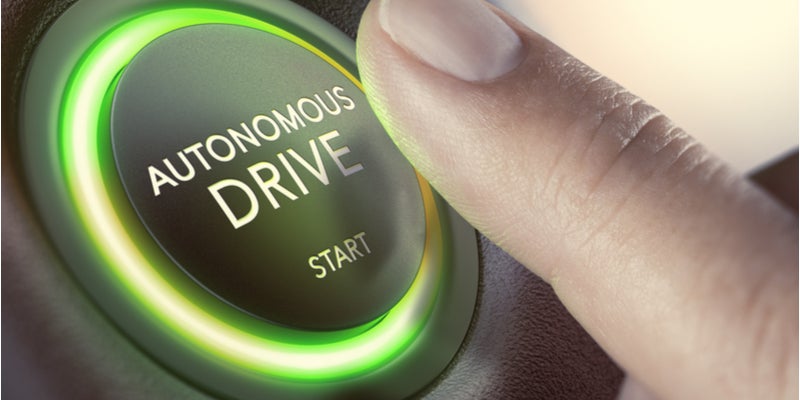 How ready are we for self-driving vehicles?
Professional services firm KPMG earlier this year released its 2019 Autonomous Vehicles Readiness Index, assessing 25 countries' level of preparedness for autonomous vehicles, and providing an overview of how the industry is evolving.
The index – assessing countries on 25 different measures within the pillars of: policy and legislation; technology and innovation; infrastructure; and consumer acceptance – ranked New Zealand at number 11, with the Netherlands, Singapore and Norway the top three countries.
The index ranked New Zealand third for policy and legislation, 16th for technology and innovation, 17th for infrastructure and eighth for consumer acceptance.
"New Zealand is well-placed in its readiness for AVs due to our robust regulatory and business environment," KPMG quotes Richard Cross, Manager, Strategic Policy and Innovation, at the Ministry of Transport, as stating.
"Our legislative process and relatively small size compared to many other countries means that we can be agile. New Zealand regulators have a can-do attitude and a focus on finding solutions and removing barriers."
Meanwhile, a survey commissioned by industry group the Australia and New Zealand Driverless Vehicle Initiative, released towards the end of last year, has provided insight into attitudes towards automated vehicles.
The survey, drawing on the responses from 5,102 Australian and 1,049 New Zealand respondents, found that:
Few respondents have experienced automated vehicle functions firsthand, however most have at least heard of them, while there is a high level of concern surrounding most automated vehicle issues.
Most respondents were at least somewhat comfortable with an automated vehicle undertaking most driving functions specified, while most respondents believed it likely they would engage in most secondary activities covered, with respondents most likely to want to observe the scenery and least likely to want to sleep.
More respondents were willing to pay for a fully automated vehicle (43.1 per cent would pay more) than a partially automated vehicle (34.1 per cent).
Overall, older respondents currently appear less accepting of automated vehicles than younger respondents, while males appear to be more accepting than females.
Attitudes and opinions can vary considerably across New Zealand.
Christchurch Airport autonomous shuttle
Christchurch Airport has been exploring the manner in which autonomous vehicles could be utilised at the airport, having unveiled a fully autonomous smart shuttle, for what it stated was New Zealand's first on-road research trial, at the beginning of 2017.
In June of this year, it stated that New Zealand's first autonomous shuttle was making its debut at the airport, with the second stage of the ongoing autonomous vehicle trial, being undertaken on private roads at the airport, to centre on the new vehicle.
Christchurch Airport advised that:
The vehicle has been produced by its trial partner, New Zealand self-driving vehicle company Ohmio.
In addition to being autonomous, it is electric and parts of it have been 3D-printed.
It can carry up to 15 adults.
It may offer more possible uses across its campus in the future.
It will continue testing and learning to understand its capabilities.
Spark 5G-connected driverless car
Earlier this year, telecommunications provider Spark advised that it was testing New Zealand's first 5G-connected driverless car in Auckland, collaborating with Ohmio.
The test was carried out using Spark's pre-commercial 5G network, part of its 5G Innovation Lab launched last year to showcase 5G technology to New Zealand businesses, with the Ohmio car having been upgraded to integrate with the 5G network, following trials at Christchurch Airport.
"A 5G network can be up to 100x faster than 4G, which unlocks the true potential for autonomous driving, as messages need to be transmitted and decisions made in real time," Dr Mahmood Hikmet, Ohmio Head of Research and Development, commented.
"A significant drop in latency, or the reaction time when one device talks to another, will give cars human-like reflexes, and opens up multiple possibilities for connected infrastructure and a smart city ecosystem."
Spark advised that:
The car carries up to four people.
Using a tablet, passengers are able to hail the car, which will then move down the street to collect the passengers.
A dashboard tells passengers what the car is monitoring in real time, with it employing LiDAR technology.
The vehicle is capable of driving at up to 25 km/h, however the trial capped its top speed at 7 km/h during a pre-programmed test drive loop lasting approximately seven minutes.
Spark advised that Ohmio plans to launch more driverless cars in more closed facilities across New Zealand, such as airports and university campuses, and plans to gain on-road certification, looking for opportunities to use the cars on public streets alongside regular vehicles.
Image credits: Metamorworks/Shutterstock.com, Olivier Le Moal/Shutterstock.com