Amid the ongoing rollout of the Ultra-Fast Broadband (UFB) network, broadband speeds are increasingly becoming a consideration for consumers, and in seeking to fully harness the speeds on offer there are a number of factors to keep in mind.
With the first stage of the rollout recently complemented, many households around the country will be assessing retailer internet plans, faced with a selection of speed options which can provide a significant boost over the speeds provided by existing ADSL/VDSL broadband technology.
It is, of course, important to choose a plan capable of catering to your speed requirements – and, in addition to signing up to an appropriate plan, consumers should also assess the equipment they are using in seeking to fully harness the speeds on offer.
From data-light tasks such as sending emails and accessing websites, to data-heavy applications such as video streaming and online gaming, it is important to ensure both your UFB plan and equipment are up to the task.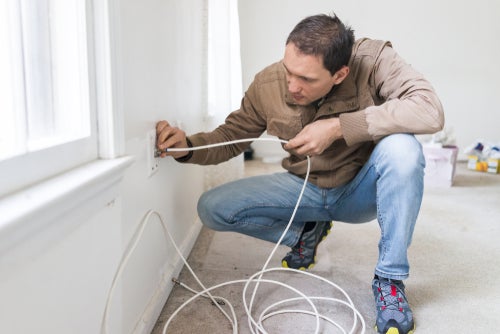 UFB progress
As the UFB rollout continues, an increasing number of New Zealanders are harnessing the enhanced broadband speeds on offer, and this number is set for steady growth in the coming years.
The Ministry of Business, Innovation and Employment (MBIE) advises that the target is for 87 per cent of New Zealanders to have UFB access by the end of 2022, with an overall target of 99.8 per cent of New Zealand's population to have access to improved broadband by the end of 2023.
The MBIE's latest quarterly update tracking progress of the rollout, for the quarter to June 30 this year, shows that the UFB build is 85 per cent complete, with it 2 per cent ahead of schedule.
According to the update:
110 UFB towns and cities have been completed.
78 per cent of New Zealanders can now access UFB.
820,761 homes and business are connected to UFB.
UFB uptake is at 52 per cent.
For householders seeking to determine if UFB is available in their area, further information can be found at the National Broadband Map.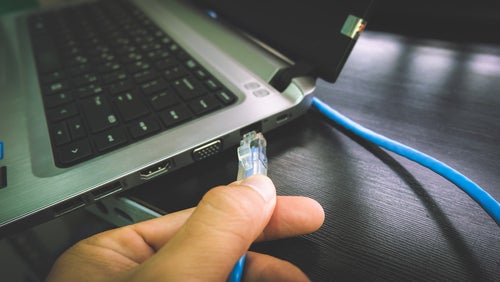 UFB plans: Speed options
UFB fibre technology is capable of providing vastly superior download and upload speeds than existing ADSL/VDSL technologies, and consumers have a number of speed options to choose from.
Data transfer speeds are typically measured in Mbps (megabits per second), with the new wave of UFB services starting at download speeds of 30 Mbps and going as high as 1,000 Mbps (with faster services also set to be released).
The MBIE's quarterly update reveals:
The most popular UFB speed is 100 Mbps, chosen by 69 per cent of consumers.
At the slower end of the speeds available, 6 per cent of consumers have opted for a speed of 30 Mbps.
Among the other speed options available, 10 per cent of consumers have chosen a speed of 50 Mbps, while 6 per cent have chosen a speed of 200 Mbps.
At the higher end of the speeds on offer, 9 per cent of consumers have chosen a speed of 1,000 Mbps.
This amounts to an average speed of 179 Mbps, with the report noting that consumers are continuing to migrate to higher speed plans.
Meanwhile, UFB upload speeds can range from 10 to 500 Mbps, providing a significant boost over existing technologies, and coming in handy when sending data from a computer or smart device, such as uploading photos and videos to an online service.
What speed is needed?
When it comes to choosing a UFB plan and speed, consumers should keep in mind both the type and range of online activities their household will be undertaking.
It is worthwhile researching the speed requirements of the various services you regularly use, and to also consider the amount of devices that will simultaneously be online and the collective speed requirements of the services used by those devices.
By way of example, video streaming services typically require a comparatively fast download speed, and the total speeds required at any one time can quickly add up, with multiple devices simultaneously accessing the one connection.
Video streaming provider Netflix recommends the following download speeds per stream for playing TV shows and movies:
0.5 Mbps – required broadband connection speed.
1.5 Mbps – recommended broadband connection speed.
3 Mbps – for SD quality.
5 Mbps – for HD quality.
25 Mbps – for Ultra HD quality.
Local video streaming provider Lightbox, meanwhile, advises that the quality of the video will depend upon the quality of internet connection, with its lowest quality starting at 600 Kbps, going up to 5.8 Mbps.
Another data-intensive activity is gaming, with Microsoft advising via its Xbox website that the following online gaming minimum requirements are recommended for the best connection experience:
Download speed – 3 Mbps.
Upload speed – 0.5 Mbps.
Ping – less than 150 ms.
When it comes to the amount of devices connecting to a network, it is worthwhile keeping in mind that an increasing amount of devices, from smartphones to laptops to smart appliances, are accessing online services, and that both download and upload speed requirements will collectively build.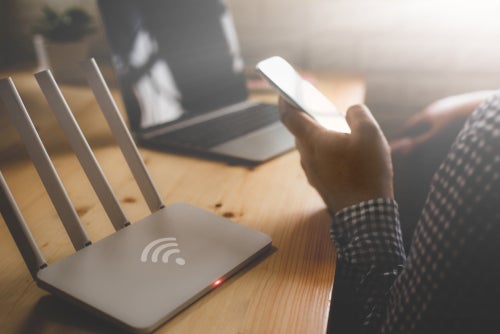 Is your router up to the task?
Signing up for UFB and choosing the right plan is the first step towards faster internet, and consumers should also ensure that their wireless router is up to the task.
Consumers will need to determine if their current router is UFB-compatible, or if they need to purchase a new one, while retailers may also offer a free router for consumers signing up for a new plan.
Routers manage the variety of devices seeking to connect to the internet on a network, and it is important to establish what sort of Mbps speeds a router will offer, and to ensure that it is capable of managing your various requirements.
In determining what router is best suited to your requirements, it is worthwhile considering:
Routers are commonly available in dual-band (2.4 GHz and 5 GHz) and tri-band (2.4 GHz and two x 5 GHz) configurations.
The 2.4 GHz band offers better range and the 5 GHz band greater speed – with the more bands a router has, the greater its ability to manage network traffic.
The 802.11ac wireless standard (also known as Wi-Fi 5) is commonly used, operating on the 5 GHz band – with previous standards, such as the 802.11n (Wi-Fi 4) standard, which operates on both the 2.4 GHz and 5 GHz bands, also commonly used.
The next-generation 802.11ax (Wi-Fi 6) standard is now also being introduced, operating on both the 2.4 GHz and 5 GHz bands, offering faster speeds and building on the advances of previous standards.
MU-MIMO (multi-user, multiple-input, multiple-output) technology provides for a router to interact with multiple devices simultaneously, providing for a more efficient network.
QoS (quality of service) technology provides network traffic control, allowing for the prioritising of different applications.
LAN ports allow for the connection of devices via an Ethernet cable, potentially suitable for devices such as a desktop computer or smart TV.
USB ports allow for the connection of devices such as a hard drive or printer, which can then be accessed on a network.
Security protocols, such as the WPA and WPA2 protocols, provide varying levels of security.
When assessing speeds, it is important to keep in mind how your household's network collectively functions, from UFB plan to router to end devices – and, when in doubt, it is worthwhile consulting with specialists for further information.
Photo Credit: Proxima Studio/shutterstock.com, Kristi Blokhin/shutterstock.com, TommyTeo/shutterstock.com, Casezy idea/shutterstock.com