As the winner of Canstar Blue's 2021 award for Most Satisfied Customers | Hire Cars, Omega has proved itself to be the alpha choice for car rentals!
Due to the huge number of tourists that usually visit New Zealand, there's a lot of competition between hire car companies. In this year's Canstar Blue research, ten different hire car companies were reviewed, but there was only one clear winner: Omega Rental Cars.
The 100% Kiwi-owned hire car company was streets ahead of the competition, as the only car hire company to score a perfect 5-Star rating for Overall Satisfaction in our award.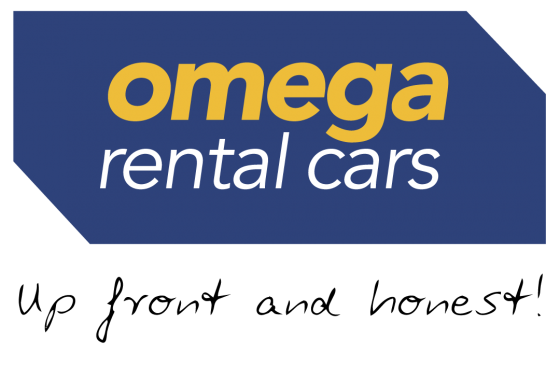 To decide which car hire company offers the best level of customer satisfaction, Canstar Blue canvassed the opinions of 792 people who had hired a rental car in the past year, across a range of categories to measure and track their satisfaction.
Each car hire customer was questioned about how they rated the service and value they received, across these categories:
Availability of Vehicle
Booking Process
Customer Service
Transparency of Cost and Fees
Value for Money

On crunching the data, this year our research team found one clear winner: Omega Rental Cars. The 100% Kiwi-owned company tops this year's satisfaction awards thanks to a clean sweep of perfect ratings. It's the only car hire company to score a 5-Star rating for Overall Satisfaction, which it achieves due to 5-Stars in all other categories.
In our survey we asked respondents about what they consider important when hiring a car: nearly half (47%) said ease of online booking. And when it comes to satisfaction: Value for Money (25%) and Transparency of Cost (22%) are the most important factors.
Little wonder, then, that Omega scored so highly. Built on over 25 years' experience in the car hire business, Omega's success comes from providing great customer service and outstanding value.
The Kiwi company prides itself on its reputation for honesty and reliability and, as a result, enjoys a high level of repeat custom from Kiwis and our global visitors.
Omega is one of the largest and most trusted independent rental car companies in New Zealand. And this year, thanks to its outstanding performance in our ratings, is thoroughly deserving of Canstar Blue's award for Most Satisfied Customers | Hire Cars.
8 Reasons to book with Omega
Modern fleet
24hr AA Roadservice
7-day customer service
Trusted by 400,000+ customers
Unlimited km rates & free additional drivers
Cheapest insurance waiver rates in NZ
Hot daily deals
Free front-facing child seats
For more info on Omega Rental Cars' win click here!
Top Tips for Car Rental
Planning a holiday, road trip, or need a rental car for work travel? The guys from Omega have some great tips for getting the best value from your car rental:

Think outside the airport
Rental companies that have booths in airports have to pay handsome rent for their prime locations. This, of course, is then passed along to you, the customer. If you want to save money, consider using a rental car company located off the airport's grounds. If you book ahead, most, like Omega Rental Cars, will pick you up in a courtesy shuttle bus and chauffeur you to your waiting rental car.

Pick a company with a good track record
There's nothing more frustrating than arriving to pick up your ride, only to find there's no car for you due to over-bookings or administration slip-ups by your rental company. A budget price alone is no substitute for decades of experience renting cars and meeting customers' needs.

Choose a car to meet your needs and budget
Always select the vehicle most suitable for you and your budget, be that a small, older budget car, a family wagon, elite hatch or luxury SUV. And consider where you're driving and the road conditions. And look for deals and specials: car rental companies often have older model, high-kilometre cars that come with bargain price tags. Also, it pays to ask what support, like AA Roadside Assist, comes with your rental car, to ensure greater peace of mind while out on the road.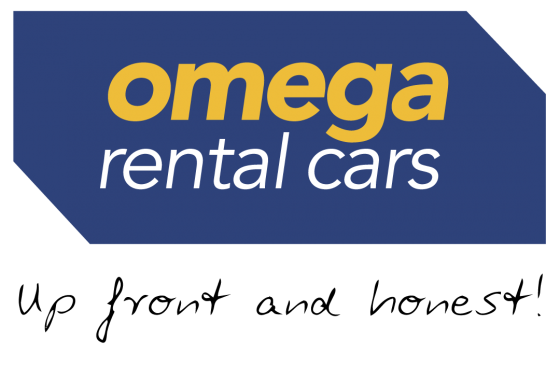 Check for relocation specials
Car hire companies, Omega included, sometimes need cars relocated to different locations to suit seasonal demand. These relocation special deals are often posted on hire car company websites. So look out for them, as they're a great way to pick up a bargain at an extremely low price.

Beware of the hidden extras
Low daily rates might seem enticing and hook you in. But watch out for the hidden extras, such as insurance excesses. When you book online, make sure you're aware of all the associated costs before you book, to save yourself bill shock when it comes time to pay at the counter.
---
If you are planning a holiday or road trip and need to hire a set of wheels, thanks to Canstar's ratings you can be assured that if you book a car from Omega Rental Cars, you'll get great value for money and customer service. For more information on the car hire companies rated in our survey, click on the button below.
Compare Car Hire firms for free with Canstar!
Enjoy reading this article?
You can like us on Facebook and get social, or sign up to receive more news like this straight to your inbox.
By subscribing you agree to the Canstar Privacy Policy