If you are experiencing power bill hardship, you can benefit by taking early action and communicating openly with your electricity retailer.
Managing power bills can be an ongoing challenge for those experiencing financial difficulties, and it's critical that consumers who find themselves struggling with energy hardship are aware of their rights, what actions need to be taken and retailers' obligations.
It's also important to recognise that, as an initial step, being proactive and communicating openly with your retailer can help greatly, so it's worthwhile familiarising yourself with your retailer's policies with regard to energy hardship.
In the following guide, Canstar looks at what energy hardship is, how the Electricity Authority defines vulnerable consumers, and the steps that retailers are required to take to assist these consumers.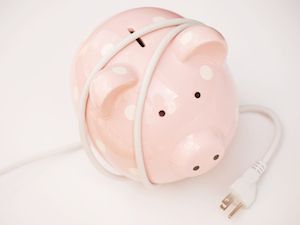 What is energy hardship?
Released last year, the government-commissioned Electricity Price Review report identified "energy hardship" as "one of the most pressing problems" it had uncovered, and among a raft of recommendations called for the development of a clear and generally accepted definition of the term.
The impacts of energy hardship are many and far-reaching, and the report noted: "The signs of hardship are not difficult to find: cold, unhealthy homes, poorer health for occupants, scrimping on other essentials, and a greater likelihood of disconnection for non-payment of power bills. Worryingly, children are over-represented in households experiencing energy hardship."
Putting the issue into context, the report cites Statistics New Zealand figures showing that over 100,000 households are spending more than 10 per cent of their income on power, which it notes by many definitions puts them in energy hardship.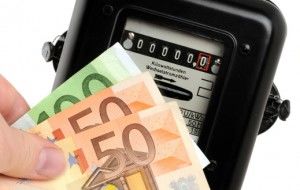 What is the definition of a vulnerable consumer?
The Electricity Authority describes those households experiencing energy hardship over their power bills as "vulnerable consumers".
According to the Electricity Authority, a consumer is defined as being vulnerable if:
For reasons of age, health or disability, the disconnection of electricity to that domestic consumer presents a clear threat to the health or well-being of that domestic consumer; and/or
It is genuinely difficult for the domestic consumer to pay his or her electricity bills because of severe financial insecurity, whether temporary or permanent.
The Electricity Authority additionally advises that severe financial insecurity includes low income.
Once a consumer has been classified as being vulnerable by a retailer, the retailer then needs to offer the consumer a range of appropriate arrangements (see retailer requirements', below).
If you believe you are a vulnerable consumer, it's worthwhile contacting your retailer directly and searching your retailer's website for information on its policies. For instance, retailers may have a dedicated page detailing their policies, such as Energy Online's information page for vulnerable and medically dependent consumers.
What are retailers' requirements?
The requirements that retailers need to observe in assisting vulnerable consumers include:
Payment options – provide regular communication to all consumers about their options.
Debt recovery – arranged in a time-frame avoiding an adverse credit situation for the retailer and minimising hardship for the consumer.
Appropriate contracts – ensuring consumers enter into the most appropriate contract for their needs.
Work and Income – with the consumer's consent, consulting with Work and Income to assist consumers unable to pay.
Visit the consumer's home – visiting before the final disconnection takes place.
Take early action: Contact your retailer as soon as possible
Early intervention is important in minimising the accumulation of debt by consumers. With this in mind, consumers who are struggling to pay their bill, or who anticipate difficulties in making payments, should get in touch with their retailer as soon as possible to discuss what options they have.
When contacting your retailer, it is certainly worthwhile being upfront about your circumstances, and keeping in mind that they will have processes in place to assist consumers who are experiencing difficulties paying their bill.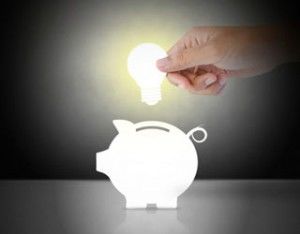 Disconnection is a last resort: what is the process?
Disconnection is, of course, an absolute last resort, however in the event of non-payment of a bill, consumers need to be aware of the processes in place.
If no payment has been made, a disconnection will usually happen 48 days after a bill has been issued, with the broad steps being:
Prior to disconnection, a retailer needs to have made a reasonable effort to contact the consumer.
If the bill has not been paid, the retailer should contact the consumer to let them know it is overdue.
If the bill has still not been paid, the consumer will be sent a notice of disconnection at least seven days before the disconnection takes place.
Meanwhile, if you're unhappy with the service being provided by your retailer, the Electricity Authority recommends that consumers who want to make a complaint should as a first step contact their retailer directly.
What other steps can consumers take?
Consumers can, of course, benefit by actively exploring their range of options before signing up with a retailer, along with regularly reviewing their usage in determining if they are on the most appropriate tariff.
Some of the steps that consumers can take include:
Compare electricity providers for free with Canstar!
Enjoy reading this article?
Sign up to receive more news like this straight to your inbox.
By subscribing you agree to the Canstar Privacy Policy.