Everyone likes a discount, particularly when it's on fuel. Canstar breaks down how to maximise your fuel savings with your AA Smart Fuel Card and Z's app, so you can save more at your next fill-up.
We're a nation of drivers in New Zealand so, naturally, we're also a nation of fuel guzzlers. A recent survey conducted by AA Insurance found 64% of Kiwis get behind the wheel every day.
If you already have an AA Smart Fuel Card or Z's Pumped App, you might have already considered whether you're making the most of your fuel discounts. If you are using your discount as soon as you fill up, did you know you can save up the discount for bigger savings?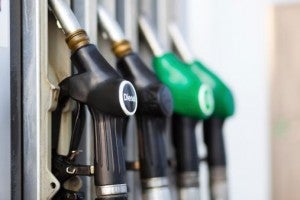 AA Smart Fuel Card: Save those points 
The trick to accumulating points is to build up the balance of your fuel discounts and then redeem your discounts on the maximum purchase of 50 litres (or as close to 50 litres as possible). For example, instead of making one big purchase of $100 at the pump and redeeming a 6c per litre discount straight away, you could buy closer to $40 worth of fuel each time and choose to accumulate the 6c per litre discount three times. 
1st Visit  = 6c off per litre
2nd Visit = 12c off per litre 
3rd Visit = 18c off per litre, etc.
Do you save more money by saving your discounts up?
Of course, whether you redeem your discount right away, or accumulate them, you still save money. But accumulating your discounts means you can save more. Let's say fuel is $2 per litre, and you redeem your 6c off per litre discount right away. You fill up with $40 worth of fuel. The discount would be $1.20.
0.06c x 20 litres = $1.20 savings
Say you filled up $40 again on your next visit, then $100 after that. If you redeemed the points straight away each time, your total savings would be $5.40. 
$1.20 + $1.20 + $3 = $5.40 savings
But let's say you accumulated your discount on three visits instead, and applied it against a maximum of 50 litres of fuel later.
0.18c x 50 litres = $9 savings 
So, yes, you can save more by saving up your discounts. You can link AA Fuel cards with the rest of your household, too, to earn discounts by making a group. 
Z's Pumped App: Stack your savings
Essentially, the Z App works in the same way as the AA Fuel Card when it comes to accumulating savings on fuel. You can save 6c per litre on fuel everyday, or stack your discount for a bigger discount later, when you spend $40 or more. You can stack as many discounts as you like, so long as they don't expire. 
What's the catch?
Keep in mind you can't keep stacking your points for months on end with either savings system. AA Smartfuel discounts must be redeemed by the end of the following calendar month.
For example, a fuel discount dated 1 through 31 March will expire on 30 April. It's the same with Z's Pumped: stacked balances expire at the end of the month following the month in which they were earned. Also, fuel discounts only apply to a maximum of 50 litres of fuel per purchase.

What else can I do to save on driving costs?
Minimise your car weight
A heavier car will cost you more in petrol. Make sure you remove unnecessary items from your car to reduce its overall weight, including items inside the car and on the exterior. Roof racks that aren't carrying anything can result in a considerable 3% to 10% extra fuel usage.
Reduce speed
The Energy Efficiency and Conservation Authority (EECA) states minimising speed by as little as 8km per hour can save between 10% and 15% in fuel consumption. You may want to get places faster, but it will cost you. 
Avoid short journeys 
Breaking and accelerating often uses more fuel; shorter journeys that involve more frequent stopping and starting are less fuel efficient than longer journeys. If you plan your trips to avoid constant stop-starts, you are bound to increase your fuel efficiency.
An additional way to reduce braking and acceleration is to analyse upcoming traffic, lights or intersections and cruise accordingly, as opposed to speeding up then slowing down.  
Compare car insurance
Make sure you save on car insurance where possible, too. The policies offered by car insurance providers aren't created equal – you are more likely to find better value for money and a policy more suited to your needs by shopping around.
Luckily, Canstar offers free comparison tools to help you to better understand the features and options available to you across the market. Just hit the button below to get comparing:
Compare car insurance providers for free with Canstar!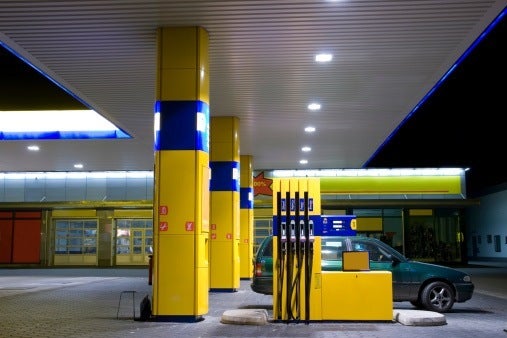 How can I tell what fuel station is cheapest?
Shopping around, while eliminating long journeys to get to petrol stations, can result in a notable difference in the amount you spend on fuel, over a period of time. GASPY is a useful free app that is designed to help you find the cheapest fuel in your area. Consider what kind of fuel you're filling up with, too.
What fuel station is the best in New Zealand?
As part of our mission to inform consumers of the best NZ has to offer, Canstar Blue canvassed the opinions of 1849 New Zealanders who had recently filled up their cars at a service station, across a range of categories, to measure and track their satisfaction. To find out which service station is the favourite with Kiwis, just click on the button below.
Compare service stations for free with Canstar!
Enjoy reading this article?
You can like us on Facebook and get social, or sign up to receive more news like this straight to your inbox.
By subscribing you agree to the Canstar Privacy Policy