About De'Longhi Coffee Machines
Our findings show that customers are very satisfied with their De'Longhi machines, with the brand scoring well in all categories. They make a diverse range of coffee machines to Nespresso and other Nestle brands, as well as pump espresso and fully automatic machines.
Compared to their higher ranking competitors (Nespresso and Breville), a De'Longhi machine is far more expensive, ranging anywhere from $130 to $3,155.
Despite the price, they are still a popular brand who makes great coffee; De'Longhi was given four stars for overall satisfaction in our 2014 poll.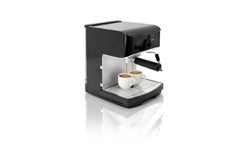 Coffee machines customer satisfaction survey
A brief history of the company
A traditional Italian brand, De'Longhi has been around since 1902 and has grown from humble beginnings in a workshop in Treviso, Italy.
By the 1950s the company was completely developed and continued to bring forth innovations in design of appliances. With their long history of producing appliances for everyday use, and a worldwide reputation, the De'Longhi brand has been associated with quality for a very long time.
Through the 70s and 80s, De'Longhi developed further as a business and expanded into the new area of electric household appliances – things such as an oil-saving deep fryer, and ready-to-use air conditioners for international markets. Acquiring the means to expand in the appliance world really boosted the growth of the company.
The company diversified over the years to come, and unveiled their biggest innovation in 2001: the fully automatic coffee machine. This was revolutionary for the company and for appliances in general. The fully automatic machines have made the De'Longhi brand synonymous with high-end appliances, particularly coffee machines.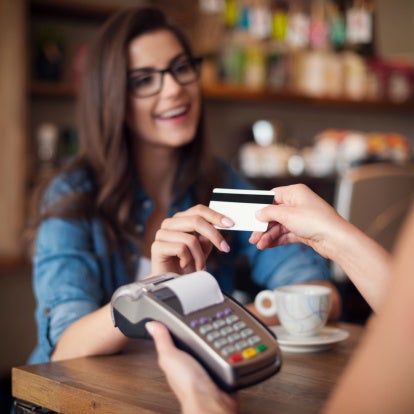 The Range
There are so many models of De'Longhi coffee machines that they can be divided into categories rather than model names. This trusted Italian brand offers automatic and manual machines, coffee pots, milk frothing jugs, and their ranges for Nespresso and Nescafe Dolce Gusto.
De'Longhi also offers many stylish colours of their machines. While all automatic models are silver, pump models can be purchased in colours such as bronze, ivory, red, khaki, black, or a lovely sky blue depending on your kitchen and taste in appliances.
For more information on their Nespresso range – where they have machines in every collection – see the information for Nespresso.
Other coffee machine brands we rated
Canstar Blue commissions Colmar Brunton to regularly survey Australian consumers across a range of categories to measure and track customer satisfaction. The outcomes reported are the results from customers within the survey group who had recently bought a coffee machine. ­­­391 consumers were surveyed on their coffee machine purchase
The other coffee machine brands in this year's survey are:
Nespresso
Sunbeam
Breville
You can view the coffee machine survey results here.
Other articles you might like
Kiwis will go out of their way for good coffee
The perfect cup of coffee boils down to four factors