A fixed-term electricity contract is essentially a contract where you're obliged to pay a fixed electricity rate per kilowatt hour of electricity for a set period, despite changes in wholesale electricity prices. Here's a rundown on how it works!
We – as customers – do not buy electricity straight from the wholesaler. Instead, it gets sold to the electricity providers who then resell that electricity to us – as customers. Therefore, flexible electricity contracts create changes in our monthly payments as when the wholesale electricity prices change, so do the prices for customers. This is in order for the energy providers to make money. The only aspects that can change in a fixed term plan is the regulatory and government charges such as the Electricity Authority levy and GST.
While fixed-term electricity contracts may seem appealing to some, it may not be the best option for others. And that's why Canstar Blue is here to present to you why – or why not – they could help you save money on electricity!
Electricity Cost Breakdown: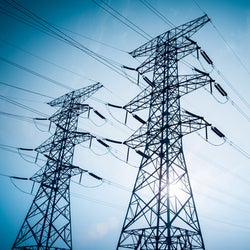 When wholesale electricity prices increase, being on a fixed-rate electricity contract could come in handy. But on the other hand, when the prices drop, you've got the short end of the straw. In order to know when electricity prices change, it's important to know why they fluctuate.
Basically, wholesale electricity prices change as a response to supply and demand. When electricity is in high demand, the cost reflects that and electricity prices increase. Electricity is in higher demand at certain times of the day, especially in the evening when Kiwis turn on lights, heaters, fans, and begin cooking, Whereas, overnight when we're sleeping, less electricity is being used and the demand is low.
As well as this, the supply side of things can vary too, which also increases prices for electricity providers and therefore increases the cost for people on flexible electricity contracts. Change in seasons and climate change have an effect on electricity supply in New Zealand. At the current stage, electricity generated through hydro-catchment is lowest during the winter months due to less river flow. During warmer times, there is more melting of glaciers and snow, and the supply is higher. When the electricity supply is highest, prices are low. And because 85 per cent of New Zealand's electricity is renewable, the climate has a huge effect on our electricity bills!
Pros to fixed-term electricity contracts:
Budgeting- For those that struggle with budgeting or simply prefer having a set estimate of how much bills will cost each month, a fixed-term electricity plan could best suit you. While the amount of energy you use will slightly differ month to month, the price per hour will stick the same so you can have a better estimation!
The price of kilowatts per hour remains the same from the date you sign the contract, despite rising wholesale electricity prices in New Zealand. According to the Ministry of Business, Innovation and Employment there has been a trend of increasing electricity prices in the past five years. The following list reveals the yearly electricity cost per kilowatt and the annual percentage change.
Changes in electricity prices
2013 – 27.88 c/kWh (up 2.3 per cent)
2014 – 28.48 c/kWh (up 2.1 per cent)
2015 – 29.02 c/kWh (up 1.9 per cent)
2016 – 28.43 c/kWh (down 2 per cent)
2017 – 28.79 c/kWh (up 1.3 per cent)
As you can see, the cost has increased and therefore a fixed-term electricity plan could work in your favour, in this case!
Your monthly payments cover billing, meter readings and customer support.
Most electricity providers will allow you to take your fixed price plan to your new home if you move.
Cons of fixed-term electricity contracts:
You're tied down to the contract for around two years.
Termination fee: If you decide to switch to another power company or switch to a flexible contract, you will be charged a termination fee to cover the costs for the provider. This fee usually is about $150. For example, Mercury states in their fixed-term deal that if you break the contract after 30 days and before two years, the termination fee is $150.
And in the face of decreases to the electricity wholesale prices, you will be missing out on a cheaper cost of electricity! Meaning you're risking paying more for electricity in the long-run.
Should I sign up to a fixed-term electricity contract?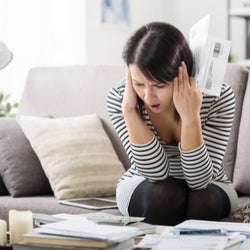 Similar to home loans and credit cards, whether to get a fixed-term or flexible electricity plan is an ongoing debate. The pros and cons to both contracts are convincing. But what we've found at Canstar Blue, is that it's not always that one option is better than the other. Money is saved when you sign up to contracts that suit your lifestyle.
However, if you're renting, you may want to opt for a flexible electricity contract to avoid the termination fee when your lease ends. Home owners, on the other hand, most likely will be staying in the same house for longer than two years and therefore won't have to worry about this fee. While we have figures above, you're always best to further compare electricity prices and future trends of electricity prices to see if you could save money in the long run, depending on your lifestyle and living situation.
Which retailers offer fixed-term electricity contracts?
In New Zealand, most electricity providers offer fixed-term contracts. To name a few, Mercury, Genesis Energy and Contact Energy all offer fixed-term contracts. Electricity companies all have different terms and conditions though, so to save money and get a better deal, we recommend comparing electricity providers. We've made it easy for you by comparing 12 energy providers in our annual customer ratings via the link below. Kiwis just like you rated their providers based on a range of factors including value for money, range of plans and environmental sustainability. Click below to find out which retailer came out on top.