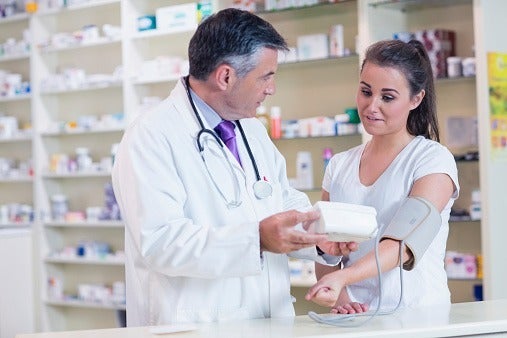 What services and advice can your local pharmacist give you in New Zealand? When can you drop in to the pharmacy instead of seeing a doctor?
Your pharmacist plays an important role in helping you understand your prescription and over-the-counter medicines before you take them. The more you know about how to manage your medicine and your lifestyle, the better you'll feel.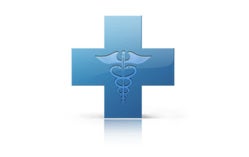 Pharmacy customer satisfaction survey results
Pharmacists in New Zealand must complete a Bachelor's degree and their pre-registration training (a type of internship). They are trained in dispensing medications prescribed by doctors, dentists, midwives and even veterinary surgeons. And pharmacists who come from overseas have to satisfy equally strict training requirements before they can be registered here. So you can feel confident that your pharmacist knows what they're doing and what drugs they're sending you home with.
What a pharmacist can do for you
A pharmacist can:
Perform emergency first aid

Prescribe and administer medications:

In New Zealand, some pharmacists have completed extra post-graduate training to become Pharmacist Prescribers. They have the power to prescribe medicines for you without visiting a doctor.

Dispense medications:

Dispense medications with a prescription from a doctor.
Dispense repeats of prescription medications with a repeat authorisation from a doctor or the previous pharmacy where you got the script filled.

Change your medicine routine:

Only special types of pharmacist called CPC (comprehensive pharmaceutical care) or PRS (pharmaceutical review service) pharmacists are allowed to change your medicine routine or your medications. They have completed additional training to be able to develop a medicine plan for individual patients so that they get the best results possible from their medications.

Perform screening tests and other tests:

Test your blood sugar (blood glucose).
Test your blood pressure.
Test your hearing.
Test your cholesterol levels.
Test for Coeliac Disease.
Test for bowel cancer.
Test for atrial fibrillation (a leading cause of strokes).
Test your weight.

Recommend and sell over-the counter medicines including non-prescription medicines and therapeutic aids.

Teach you:

How to use your at-home medical devices such as asthma inhalers, diabetes blood test kits, and air humidifiers.
Exercises to do at home to manage your pain, incontinence, or other health issues.

Give advice regarding medication and lifestyle needs:

Explain what your prescribed medication does, how it works, how and when to take it, how long it will take for you to feel different, possible side effects, what to do if you miss a dose, interactions with other medications or multivitamins you're already taking, alternative brands and non-prescription alternative therapies.
Check that your current medicine routine is working for you and that you're not having any problems or bad side effects.
Give advice on everything from pregnancy- and menopause-related issues to dental hygiene, pain management, and sexual health.
Give advice on vaccinations or anti-malarial medicines you will need when travelling overseas, and how to transport your medications.

Dispose of expired medications safely for you
Did you know that you shouldn't just put expired medications in the bin or flush them down the drain?
What a pharmacist cannot do
A pharmacist can't read your mind

Every time you visit the pharmacy, tell the pharmacist what medications you are already taking. They will be able to tell you if the new medication you've been prescribed will interact badly with your current medications.
If you're allergic to an ingredient that you know is in certain medications, please tell your pharmacist! And don't just tell them once – tell them every time you go to the pharmacy. They are just humans, too, and they can't remember every patient's allergies.

A pharmacist can't "skip the boring explanations" about how to take the medicine.
They are legally required to make sure you know what to do and how to avoid an overdose.
A pharmacist can't "pretend" that a certain medication is on the government subsidy scheme when it's not, even though you want to save money on expensive medicines.
But they can still help you to save money if you ask for the generic version of your medication instead of the brand name version you've been prescribed.
Other articles you might like
Pharmacy customer satisfaction survey results
How to maximize your multivitamins