Canstar looks at the best smartwatches available here in New Zealand. From the Apple Watch Series 7 to Fitbits and more.
Smartwatches have been around for a while now. Early Fitbit models dropped way back in 2009, and the first Apple Watch back in 2015. But for many, they've long felt like an unnecessary device. Basic models didn't do much but track your heart rate, and more high end ones do what your phone can already do.
But fast forward to 2022 and we now have tablets in refrigerators and wi-fi ovens. So a smartwatch isn't so ridiculous.
And if you are thinking now may be finally the year to jump on board the smartwatch hype, or your only previous experience was a simple Fitbit to track your calorie burn, then you'll be pleasantly surprised by what smartwatches now have to offer.
Not only can one do almost everything your phone can, but there's plenty more to love as well.
Below we take a look at what you can expect from a smartwatch, as well as the best smartwatches currently available in New Zealand.
What can a smartwatch do?
A smartwatch can do everything a regular watch can do, like tell the time, plus a lot more. Originally, smartwatches were primarily marketed as a fitness companion, and despite moving into a more rounded device, many still are. For this reason, while incorporating increasingly smartphone-like features, much of their functionality is designed to improve your experience when exercising.
While features vary from device to device, features commonly included on a smartwatch include:
Receive and answer messages and calls straight from your watch
Receive social media notifications
Tap and pay with Apple/Google pay
Watch videos on apps like YouTube
Play music whether from the watch or through Bluetooth-connected headphones
Fitness tracking (steps, distance, calories, heart rate, sleep, BMI, weight, etc)
Find a lost smartphone easily
Waterproof smartwatches mean you can stay connected even when at the beach or pool
A way to stay connected should your phone run out of battery, as certain watches offer massive battery life
Things to consider before you buy a smartwatch
What do you want to prioritise
Smartwatches range from basic fitness trackers to smartphones in a watch. Even smartwatches that can do it all often fall into fitness device first and smartphone second, or vice versa.
So think about what you want from a smartwatch, and that will help narrow down how much you need to spend and what features are most important to you.
Are you mainly looking to make calls from your smartwatch, or track your BMI?
Bluetooth or eSIM
Traditionally, Bluetooth has been the go-to technology when it comes to pairing your smartwatch with your smartphone. Establishing a Bluetooth connection between the two devices allows you to access many of the features on your smartphone.
However, with Bluetooth acting as the bridge between the two devices, you need to ensure your smartphone is within wireless range. That means to access many features, you need your smartphone stored close by, in your pocket, or backpack, for example.
An eSIM is an embedded, programmable SIM, designed to permanently sit in a device. The information stored on an eSIM is rewritable, allowing users to download a digital SIM from their mobile provider, which means no more replacing physical SIM cards.
In the case of smartwatches, eSIMs allow users to share their smartphone's mobile number across the two devices. Essentially, you have two devices linked to the same number and plan. Your smartphone will need to be on to use the mobile service. However, you'll be able to use your smartwatch without your smartphone close by.
GPS tracking
If your smartwatch doesn't have GPS, it can only track basic things like heart rate and blood pressure. If it has GPS, it can track things like steps and distance. And GPS is necessary to accurately track a wider range of fitness features.
Battery
More premium smartwatches offer more features and use cases, but this sucks up more battery. So you'll likely need to charge them daily. If you'd prefer a smartwatch that's primarily for fitness tracking, and are okay with more basic smartphone-style features, you can find watches that can last up to 10 days in standby mode.
Design
You have to wear it on your wrist to get the most from your watch. So you have to like how it looks.
Durability
Are you going to be taking your smartwatch hiking or swimming, or wearing it on a construction site? Or is just to keep you company in the office? While durability is always important, you might also want to consider things such as the level of water and dust proofing.
Compare mobile plan providers with Canstar
Best smartwatches NZ
Below we have listed some of the best smartwatches available in New Zealand.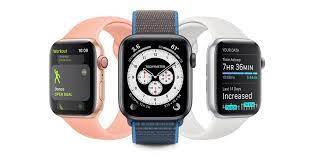 Apple Watch Series 7 (from $649*)
This choice is about as obvious as it gets, as the Apple Watch is almost synonymous with smartwatches, and the Apple Watch Series 7 is the latest and greatest in the Apple Watch line-up.
First things first, this smartwatch can only be paired with Apple devices. So if you don't have an iPhone you can skip this one.
The Apple Watch Series 7 features an edge-to-edge, large, durable, and 'always on' display, with minimal bezzles and a sleek overall design. It has plenty of health features you'd expect and more, such as measuring blood oxygen levels through its revolutionary sensor and app, and the ability to take an ECG at any time, anywhere. It also comes with all the convenient features found on a smartphone, including an easy-to-type QWERTY keyboard which, thanks to the larger screen, feels natural and comfortable to use.
Another great feature is the maps function that gently vibrates when you need to turn left or right so you don't need to look at your wrist. Convenient for strolling through the city and taking in the sights without the need to watch your phone constantly.
All these great features do take a hit on the battery life, which is listed at around 18 hours, so it'll need overnight charging.
For those who want a cheaper alternative, the Apple Watch SE packs much of the same punch at a cheaper price point (from $479). Although expect larger bezzles, worse battery life, and no always-on display.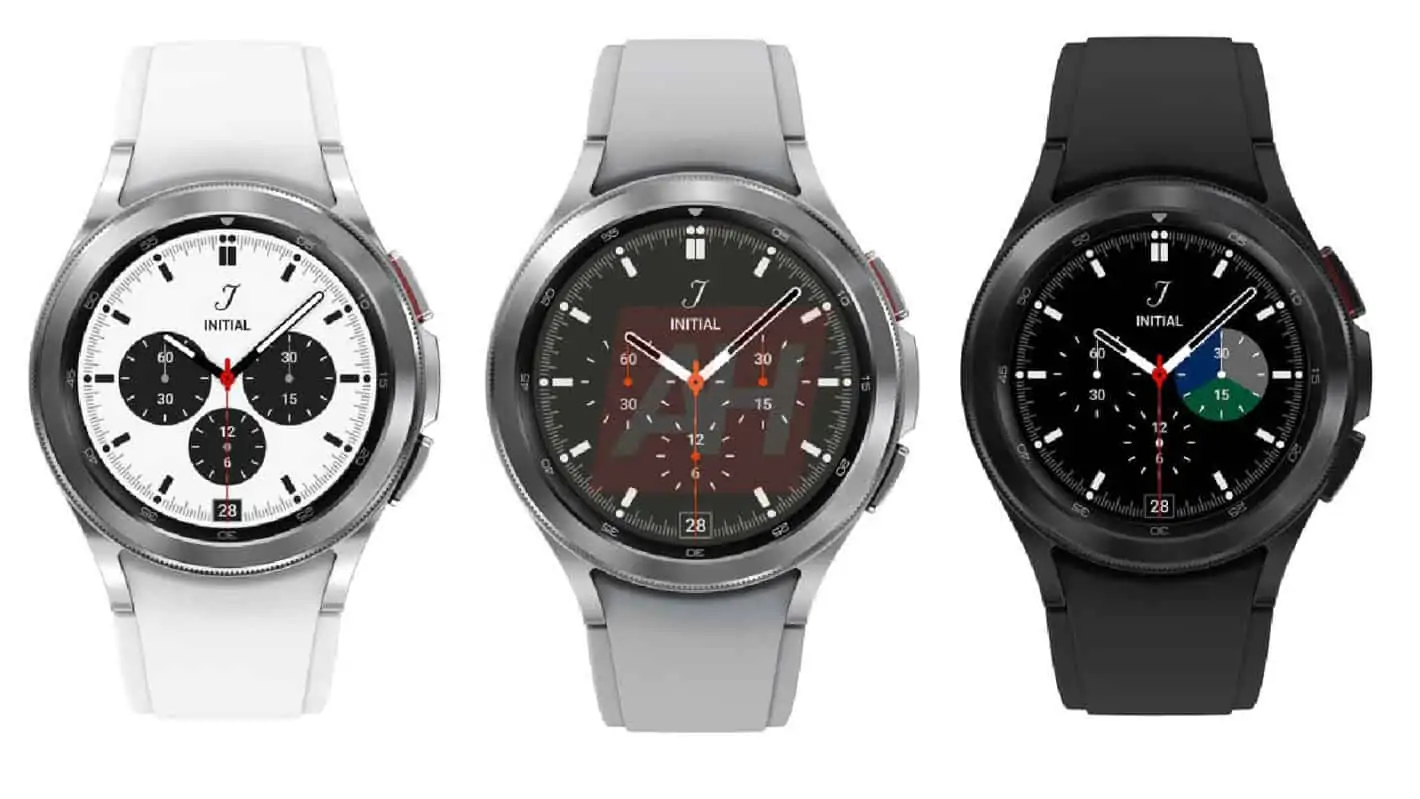 Samsung Galaxy Watch4 (from $399*)
Just like the Apple Watch is best for iPhone users, Samsung users have the Galaxy Watch series to enjoy. Much like the Apple Watch Series 7, to take full advantage of the Galaxy Watch4 you'll need a Samsung device.
The Galaxy Watch4 actually comes in two iterations depending on what style you like best. the sleek and modern Watch4, or the Watch4 Classic (for a higher price), which resembles a more traditional analog watch look with sleek stainless steel bezels, but with all the functions of a smartwatch. It also maintains the iconic mechanical rotating bezels that are nowhere to be found on the Watch4. It opts instead for touch bezels that you slide across to scroll. And while effective, it definitely doesn't have that same satisfying feel as physically rotating the smooth stainless steel bezels on the Classic.
Whatever your choice of Galaxy Watch4, you get the much more classic circular watch face, compared to the rectangular one favoured by Apple, Fitbit and many other smartwatch designs.
The Galaxy Watch4 takes fitness to the forefront thanks to its new BioActive Sensor. This provides the ability to measure your fat percentage, skeletal muscle, body water percentage, BMI and more, alongside the usual tricks, like heart rate and calorie burn. For those looking for a fitness-focused smartwatch, this is about as good as it gets.
But the biggest update is that past watches ran on Tizen. A somewhat outdated and unsupported operating system used by Samsung. But this time around, Samsung actually worked together with Google to create its own personalised interface built on top of Wear OS (Google's Android operating system for smartwatches).
That means you get access to the wide array of third-party support found on Wear OS, with an upgraded and personalised UI experience just for the Galaxy Watch4.
Do note that while the Galaxy Watch4 runs on Wear OS there are certain features that only work with a Samsung device. So while they are compatible with Android smartphones, it's not recommended.
Fitbit Sense (from $469.95*)
Fitbit Sense may just be the best smartwatch for non-iPhone and Galaxy users. Although, as it works excellently on both Samsung and Apple devices, too, it could be a great option for those users looking for something a little cheaper than the aforementioned flagship devices.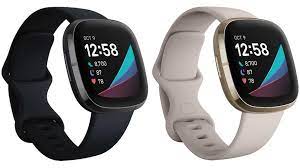 The Fitbit Sense has a rounded square design that gives you plenty of style and screen size. Its AMOLED display is super bright and clear. Plus, it's economic on power. The Fitbit Sense has an excellent battery life that can last for up to six days, so you don't need to charge it every night. Perfect for those who want a smartwatch for when they go away hiking and/or camping.
That also means you can comfortably keep the watch on while you sleep, and better track your sleep. On top of this, the Fitbit Sense tracks and stores a heap of great fitness and health data, as you would expect from a Fitbit device.
The biggest downside to the Fitbit Sense is that while you can use Spotify, you can only do so with your phone nearby. Unlike the Apple Watch Series 7 and Galaxy Watch4, which can both run Spotify without the need for your phone, the Fitbit Sense lags here. It may not sound like a huge deal, but one of the biggest selling points for smartwatches is they are great for workouts when you don't have your phone.
And since almost everyone listens to music while working out, that could be a big drawback.
If you are looking more for just a fitness device, there are some excellent (and cheaper) Fitbit models that could be worth checking out, such as the Versa models or even the Charge 5.
Fossil Gen 6 (from $599*)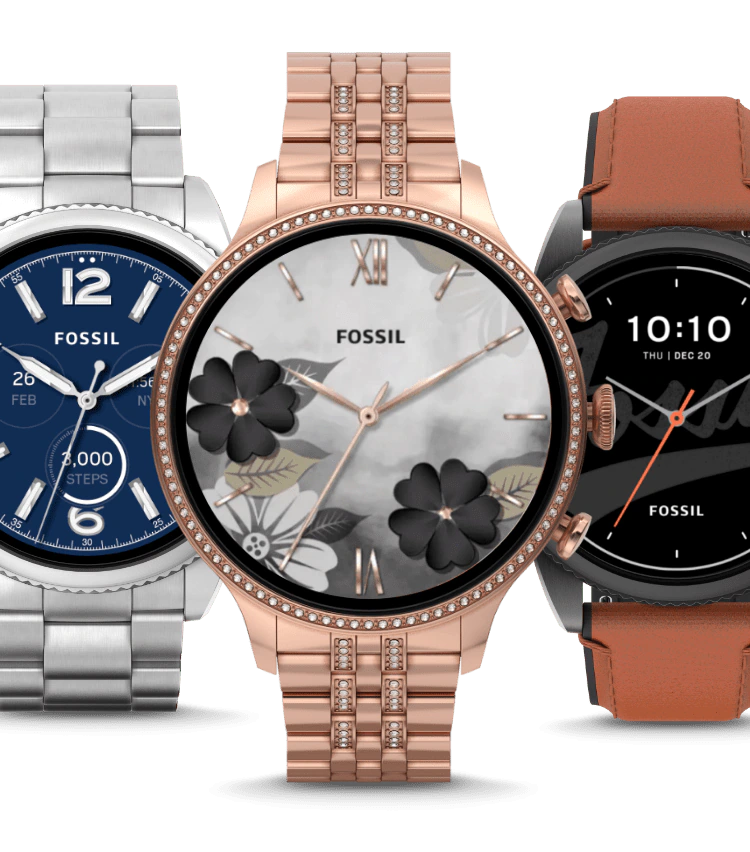 This one is the best choices for those who wear watches as an accessory, and would rather not have a techy and modern-looking Apple Watch hanging off their wrist.
The Fossil Gen 6 features a beautiful stainless steel design reminiscent of classic, premium analog watches. Although there are options for sportier straps if you wish to be a little more subtle. Or, you could even go as far as opting for crystal-encrusted bezels! The Fossil Gen 6 has a huge amount of customisation, and really allows you to get a smartwatch that doesn't  look like a smartwatch.
The Fossil Gen 6 also sings when it comes to battery life, with 72-hour battery life when used regularly. Or, up to 45 days in essential mode. Thanks to its super-fast Snapdragon Wear 4100 processor, you don't have to worry about any lagging or delays, and it can charge from 0% to 80% in a little over 30 minutes!
Garmin Venu 2 Plus (from $749*)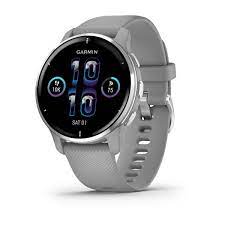 Garmin watches are all about fitness. And if you're looking just for something to take with you on runs, then there are a heap of cheaper, more fitness-focused Garmin watches for you to choose from.
But, the Venu 2 Plus showcases how Garmin watches can be so much more than just a running partner.
Perfect for your day-to-day life, it features all the smartwatch features you've come to expect from Apple and Samsung smartwatches, such as receiving and answering calls, inbuilt Spotify, and having Siri, Google Assistant or Bixby right there waiting for you. Plus it has a super bright AMOLED always-on display.
Of course, being a Garmin watch it's made for rugged workouts, too. From durable Corning Gorilla Glass 3 to the sleek stainless-steel bezel and comfortable silicone band, this watch is made to be put to the test.
*All prices taken from retailer websites. They should be used as a guide and not an actual quote.
Compare mobile plan providers with Canstar
---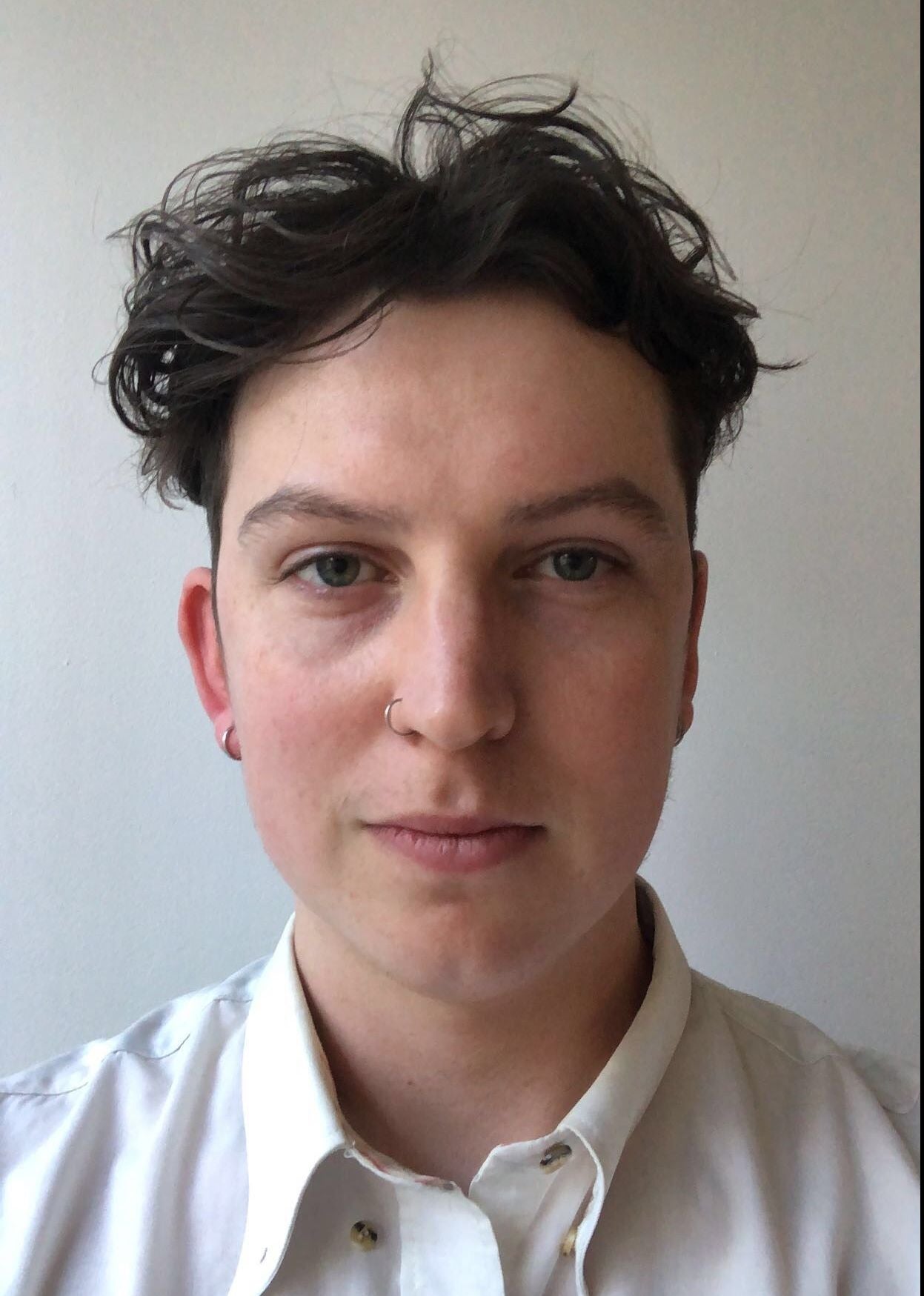 About the author of this page
This report was written by Canstar Content Producer, Andrew Broadley. Andrew is an experienced writer with a wide range of industry experience. Starting out, he cut his teeth working as a writer for print and online magazines, and he has worked in both journalism and editorial roles. His content has covered lifestyle and culture, marketing and, more recently, finance for Canstar.
---
Enjoy reading this article?
You can like us on Facebook and get social, or sign up to receive more news like this straight to your inbox.
By subscribing you agree to the Canstar Privacy Policy