Skinny takes home a double win for Mobile Prepaid and Mobile Plans: Canstar Blue's Most Satisfied Customers. 
Be it the dreaded 'you don't have enough credit to make this call' voice on the end of the line, or the realisation that you've chewed through all your data, no one likes to muck around with mobiles any more than they have to. 
Thankfully, providers in NZ are trying to make it easy for Kiwis to avoid both these sticky situations, by offering a variety of prepaid and monthly plans. But signing up for the right plan to deliver your data, calls and texts is key. And it can be tricky as there are so many to choose from.
So as part of our mission to inform NZ consumers of the best mobile phone plan providers on the market, Canstar Blue canvassed the opinions of Kiwi mobile users, across a range of categories, to measure and track their satisfaction.
To decide which phone plan provider offers the best level of customer satisfaction, each was rated across categories including:
Overall Satisfaction

Customer Service

Value for Money

Accessibility of Provider

Billing

Network Coverage

Assistance Managing Data
Coming out on top is Skinny – the double winner of Canstar Blue's 2021 awards for Most Satisfied Customers Mobile Plans and Prepaid Plans. In both awards, Skinny's performance is remarkable.
In every category in our Prepaid award, Skinny scores our top 5-Star accolade. And in our Mobile Plan award, it takes out further 5-Stars in every category, other than Accessibility of Provider, for which it scores a healthy 4-Stars.
What Customers Want
Of all the drivers of satisfaction in our survey, Value for Money comes out on top in both the Plans and Prepaid categories. This isn't surprising, considering if you pay $20-$40 for a phone plan, you expect good value!
Customer Service follows in both categories, reflecting how important it is for Kiwis to get the help they need when they need it. Nothing is more frustrating than sitting listening to hold music for ages, only to hang up with an unsolved problem.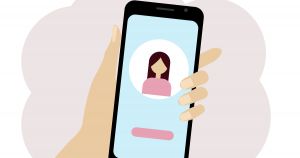 Kiwis rely on their phones
Canstar Blue's surveys revealed some interesting facts about Kiwis' relationship to their phones. 36% said they feel naked if they forget their phone and leave their house, 43% use their phone to manage everyday finances, and 46% access the internet mainly through their phone. 49% no longer have a landline connected at home. Just 18% of those surveyed in our Prepaid survey said they've switched phone plans to get better value. You could be saving a hefty amount on your phone bill, and the best way to check is to compare your options.
Skinny's prepaid plans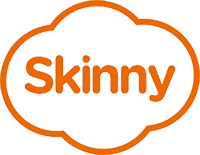 Weekly 
$5 Plan:
Features: 60 Minutes Calls, 750 Texts in NZ, plus auto-renew bonus – 100MB
$20 Plan:
Features: Unlimited Calls & Texts to NZ/OZ – Unlimited data (10GB max speeds)
Four-week period
$9 Plan:
Features: 100 Minutes Calls & Unlimited Texts in NZ – 250MB
$16 Plan:
Features: 200 Minutes Calls & Unlimited Texts in NZ – 1.25GB Rollover
Extras: Rollover minutes
$26 Plan:
Features: 300 Minutes Calls & Unlimited Texts in NZ – 2.5GB Rollover
Extras: Rollover minutes
$36 Plan:
Features: Unlimited Calls & Texts to NZ & OZ ­– Unlimited (4.5GB max speeds)
$46 Plan:
Features: Unlimited Minutes Calls & Unlimited Texts in NZ & OZ – 12GB
Extras: Hotspotting
$70 Plan:
Features: Unlimited Minutes Calls & Unlimited Texts in NZ & OZ – 40GB
Extras: Hotspotting
Looking for a new plan? What to consider
Do you want a monthly plan, or to go prepaid?
If you are uncertain about your budget and don't want to commit to a monthly plan, then prepaid is the way to go. This way you can just top up when you have funds available. But if you're comfortable with a set amount each month, a monthly plan can offer great value with extra perks.
How much data do you really need?
Do you really need endless data? Go back over some bills to get a clearer picture of your true data usage, and check out our story: How Much Data Are Your Apps Really Using? How to Reduce Your Usage. And remember that unlimited data isn't unlimited, as speeds slow considerably once you hit your choice of cap. But if unlimited data is what you need, read: Unlimited Mobile Data Phone Plans in New Zealand.
Do you call or text Australia?
If you have friends or whanau in Australia, the cost of keeping in contact can soon add up. Paying a bit extra for being able to keep in touch can be well worth it if you text or call regularly.
Hotspotting
Hotspotting allows you to use your phone's data allowance on other devices via WiFi. Do you use it regularly and are you prepared to pay extra for the privileged?
---
To check out the full results of our plan and prepaid awards for 2021, click on either of the buttons below.
Compare monthly plan providers here!
Compare prepaid plan providers here!
Enjoy reading this article?
You can like us on Facebook and get social, or sign up to receive more news like this straight to your inbox.
By subscribing you agree to the Canstar Privacy Policy