Smartphones offer plenty of features and capabilities that make our lives easier. But, they're not always easy to use. Canstar looks at the best smartphones for seniors, plus some tips about how to best configure a senior-friendly smartphone.
Smartphone ownership has soared in recent years. It's easy to forget that it wasn't long ago we were punching in numbers onto keypads. The transition to touchscreen smartphones has been swift, and keeping pace with new developments can be a tall ask. Let alone for seniors, who may not require all the myriad features packed into modern phones. However, the good news is that there are plenty of smartphone options for seniors seeking to keep it simple.
First of all, when shopping for a new smartphone, it pays to think about what features you need. This helps narrow down your options. Importantly, it will also help you figure out an appropriate budget. Especially these days, when even a basic smartphone shares many of the same features as a high-end one. The differences tend to lie in the quality and operational speed of those features. 
It isn't a matter of whether you need a camera or not, but how sharp and clear you want the camera to be.
In the following guide, we look at how to get started, phone features it's worthwhile considering, plus we run through some budget, mid-range and premium smartphone offerings.
Smartphones for seniors: Where to start?
While some seniors might not be particularly tech-savvy, it can be useful for them to pick up some smartphone basics. Smartphones can not only help people keep in touch with loved ones, but can also provide benefits like news updates and navigation.
With this in mind, if you feel a little daunted by technology, it could be worthwhile enrolling in a course to improve your digital literacy. Services such as SeniorNet, which runs at locations around the country, are designed to help seniors learn how to use and enjoy different types of technologies.
However, seniors who aren't tech-savvy will likely just want a smartphone capable of performing basic functions: think traditional phone calls and text messaging. 
Smartphone features: What should seniors look for?
In addition to core smartphone features – from the processor, to the display technology and camera set-up – there are a number of additional features that come in handy for seniors. It's worthwhile doing some research around these features, and how easy they are to change and adjust on the particular model you are considering.
Senior-specific features to keep in mind include:
Screen size

– should be a particular focus if deteriorating vision is a consideration. A larger screen, with larger icons and text, will both assist visibility and enable easier operation. The trend in recent years has been towards increasingly larger displays measuring in at six inches and over
Volume

– loud and clear audio quality comes in handy if hearing is an issue. It may also be worthwhile pairing a smartphone with headphones. But here you have to keep in mind that some smartphones have done away with the headphone jack, opting for Bluetooth pairing
Ergonomics

– consider how you will be holding a smartphone, and how posture can be improved to prevent discomfort and pain (consulting with experts, if required)
Stylus

– smartphones paired with a stylus (a pen-like instrument), which can be used to navigate touchscreens, can enable greater precision and easier operation. There is a range of third-party options available
Accessibility features

– audio and vision support features can assist with various smartphone operations. Both Android and iOS smartphones come with a variety of features (such as larger text, brighter colours and magnification) designed to make operation easier
Digital assistant

– a voice-activated digital assistant can allow for easier operation. For instance, if visibility is an issue, it may be easier to use voice commands to operate the phone
Biometrics

– fingerprint or facial authentication can provide for quick-and-easy login
Battery life

– longer battery life means longer time between charges, leading to less charging concerns for more forgetful users
Durability

– a hardy smartphone will be able to go the distance (it may be worthwhile using a case and screen protector)
Smartphone options: Budget, mid-range and premium
Below we take a look at smartphones in three broad price categories: budget, mid-range and premium. Of course, once you have determined your budget, it's worthwhile comparing a range of options, and this is by no means a comprehensive list:
Budget: Oppo A16s
The Oppo A16s is a solid budget-priced smartphone, delivering users a handy range of features. It runs the Android operating system. So if you're already familiar with Android, it will make sense to at least initially focus on smartphones using this software.
The Oppo A16s features a 6.52-inch LCD HD+ Eye-care Display, designed for comfortable viewing. Oppo states that its AI Eye-care adapts to your lighting environment and remembers your brightness preferences.
It is equipped with a side-mounted fingerprint sensor, and also comes with facial authentication technology, allowing for quick and easy unlocking. In addition, the Android operating system comes with accessibility features including visibility and hearing enhancements.
The Oppo A16s comes with a long-lasting battery, designed to keep users online day and night. It also sports a triple camera set-up, including an autofocus-enabled 13 MP main camera.
Price – the Oppo A16s can be found online priced around $249.(*)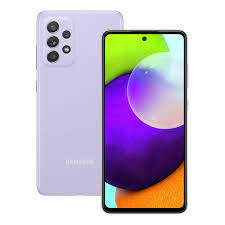 Mid-range: Samsung Galaxy A52
Samsung's Galaxy A52 has been on the market for around a year now, providing consumers a strong mid-range offering. As with the Oppo A16s, if you're already familiar with Android software, it will make sense to focus on products running this operating system.
The Galaxy A52 sports a 6.5-inch FHD+ Super AMOLED display. This provides clarity even in bright daylight. It sports a sleek and seamless design, with a rear matte finish, and is IP67 water and dust resistance rated (up to 30 minutes in up to 1 m of freshwater).
An on-screen fingerprint sensor allows for easy and secure unlocking. As with the Oppo A16s, the Android operating system comes with accessibility features, while Samsung's Easy Mode also includes a number of accessibility features.
The Galaxy A52 delivers up to two days of battery life. It also incorporates a multi-lens camera system with a 64 MP main camera with OIS (optical image stabilisation).
Price – as advised via the Samsung website, the Galaxy A52 costs $599.(*)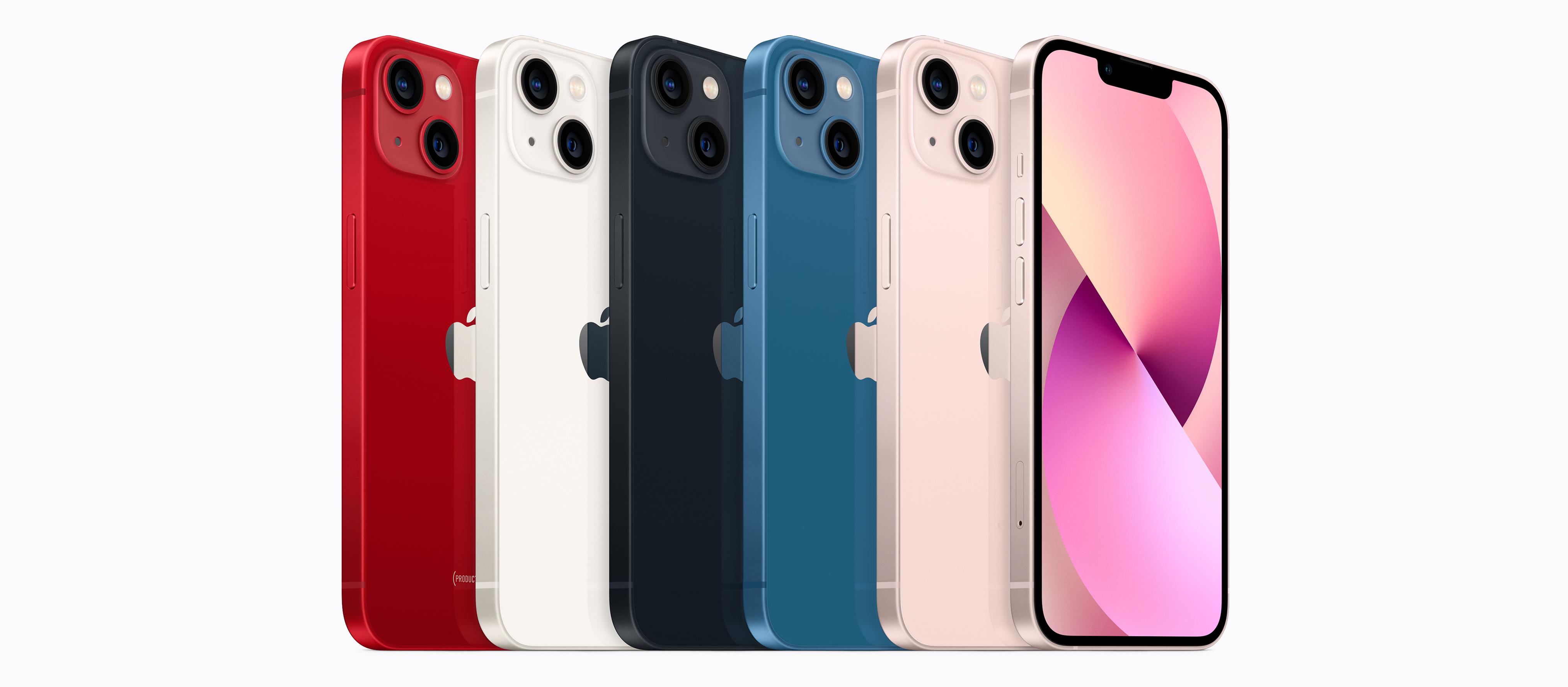 Premium: Apple iPhone 13
Given the iPhone 13's premium price tag, this might be an option better suited for more tech-savvy seniors. Someone who is more likely to actually take advantage of the tech on offer. Of course, if you're already familiar with Apple products, the iPhone range will be a natural starting point. But they don't come cheap. If you're looking to stay with Apple, but are on a budget, some older, and cheaper iPhone models may be a more budget-friendly option.
Otherwise, if the budget allows for it, the iPhone 13 is a great option. The iPhone 13 sports a 6.1-inch Super Retina XDR OLED display, (or 6.7 inches on the larger Pro Max) delivering extra-sharp photos, videos and text. Its IP68 water resistance is designed to protect against spills from common liquids.
Apple's Face ID facial authentication technology provides for quick and secure unlocking. The iOS operating system also includes a range of vision, hearing, physical and motor, and general accessibility features. These can be easily configured during set-up (and adjusted, if required).
The iPhone 13 provides excellent all-day battery life. And as is to be expected with a premium model smartphone, incorporates the latest and greatest processing and camera tech.
Price – as advised via the Apple website, prices for the iPhone 13 start from $1429.(*)
*Further information on pricing can be found at individual retailer websites. This should be used as a starter guide and not considered an actual quote.
---
About the author of this page

This report was written by Canstar author Martin Kovacs. Martin is a freelance writer with experience covering the business, consumer technology and utilities sectors. Martin has written about a wide range of topics across both print and digital publications, including the manner in which industry continues to adapt and evolve amid the rollout of new technologies
---
Enjoy reading this article?
You can like us on Facebook and get social, or sign up to receive more news like this straight to your inbox.
By subscribing you agree to the Canstar Privacy Policy