Your smartphone camera can make all the difference when capturing your special moments. If you're looking at buying a new smartphone, there is a range of features to consider when weighing up different smartphone camera systems.
If you're looking to get snap-happy with your next smartphone, you're in luck. Almost all new-release smartphones sport versatile and easy-to-use camera systems. However, if you want to avoid blurry smiles, glaring red eyes and underexposed night shots, you'll need to do your research. At first a novelty feature, smartphone camera systems have grown increasingly complex and have become an integral smartphone component.
But what should you be looking for?
Smartphones now come with a long list of seemingly arbitrary letters like mp, fps, ios and HDR – it can get pretty confusing. That's where Canstar can help.
---
In this article we cover:
Are smartphone cameras any good? 
Can a smartphone camera replace a dedicated camera?
Smartphone cameras: What to look for
Best smartphones for your budget
---

Are smartphone cameras any good?
Camera systems have become a key selling point of new-release smartphones. So a quality camera is integral to a smartphone's success. This is particularly true in the premium category, where people expect innovation and state of the art features. And technological advances have seen huge improvements in smartphone camera set-ups.
So long story short, yes, a good smartphone camera system is pretty good. It will certainly cater to the everyday needs of most users.
However, it is important to keep in mind that no hard and fast rule applies.
For instance, if you're looking for a convenient option for casual snaps, many budget and mid-range smartphones may prove up to the task. Meanwhile, if you're into more sophisticated shooting, you would probably find these cameras inadequate. Instead, you'd be looking at new-release premium smartphones that typically come with enhanced multiple-lens setups and 4k video recording capabilities.
It's also worth noting that for many people, their phone camera is the only camera they have used for the last few years. And just like the camera on your phone has improved, so has dedicated cameras too. You may feel your smartphone does as good a job, but when was the last time you took a high-end DSLR camera for a spin?
Can a smartphone camera replace a dedicated camera?
There have been, in recent years, some high profile films being made entirely with an iPhone. There are also many popular photography blogs and accounts that feature images shot solely on smartphones. So it's fair to say smartphones cameras are pretty good, even for professionals.
But while the above options show the great strides smartphone cameras have made, it's important to note that these examples probably don't apply to the average user. Sure, if you put an iPhone in the hands of a professional filmmaker and run the footage through industry-grade editing software you may have a masterpiece. But no, your smartphone videos probably won't be winning any Oscars.
On specs alone, DSLR and mirrorless cameras still take the cake. They can provide a significant step up when compared to premium smartphones, producing better image quality and providing versatility across a range of shooting scenarios. If you're serious about getting the best shot, a standalone camera is probably the way to go.
For the rest of us, smartphone cameras are more than capable of getting the job done. The average user will find the quality and features available, particularly on premium models, more than enough. And so they should. Smartphone cameras are getting pretty incredible.
You won't be Spielberg, but your holiday shots should look pretty nice.
Not only do smartphone cameras offer great quality, but the ease of carrying only one device, with no need for SD cards and clunky cords, could be enough reason to ditch the old point and shoot camera.

Smartphone cameras: what to look for
Smartphone camera systems typically comprise a rear and front set-up. The rear system is equipped with the primary camera (along with any additional cameras), and the front system houses a single selfie camera.
The following are some of the key features to keep in mind:
Megapixels
Megapixels (MP) are probably the most widely recognised and referred to digital camera spec. 1MP equates to a million pixels and each pixel comprises an element of a digital image, with the total number of megapixels referring to the size of the image.
While more MPs can mean more image detail, more MPs does not necessarily equate to superior image quality. It's important to keep in mind that the size and type of the camera's image sensor, in combination with a number of other components, also play a critical part in image quality.
For example, the iPhone 12 and Samsung Galaxy S21 are two of the most popular premium phones. One has a 12MP rear camera, one has a 108MP rear camera, yet they both produce similarly high-quality images.
A DSLR camera with the same MP as a phone will also, probably, produce overall better photos, due to a range of other features.
Lens types
Many smartphones are now arriving on the market sporting three or four lens types. When Apple's iPhone 11 debuted with three rear lenses, trypophobia sufferers everywhere shuddered.
But it's not only for freaking people out. Multiple lenses offer greater versatility in the shots you'll be able to take.
Some of these lens types include:
Wide

– is typically the main lens (sporting the best specs) found on smartphones. The wide-angle view makes it suitable for landscape-style shots.
Ultra-wide

– as the name suggests, comprises a wider angle of view, effectively allowing you to fit more into the frame.
Telephoto

– unlike an ultra-wide lens, a telephoto lens has a much smaller angle of view, with optical zoom. It means you can shoot things from far away, without sacrificing quality as you would with using the zoom on your main lens.
Macro

– Designed for extreme close up photography. You can look at a macro lens as a minor magnifier, where the items you're taking pictures of appear larger in the image than in real life.
Depth

– measures distance, which helps to provide a sense of depth in photographs, paving the way for effects such as a blurred background.

Video
If you're planning on shooting video, it's important to weigh up what sort of video quality you will require. The resolution, commonly expressed as HD, full HD or 4K, and fps (frames per second) are the priority features to keep an eye out for.
Phone resolution becomes more important depending on what you plan to do with the footage. HD is fine for watching on your phone, but if you plan to edit, zoom, crop and fiddle around with the footage, higher resolution is better.
Higher fps enables smoother video playback (and provides for functionality such as slow-motion footage), with many top-of-the-line smartphones offering video recording options of up to 4K at 60fps.
Software
Working in conjunction with camera hardware, the software is all-important in producing quality images and enabling a smooth-flowing camera experience.
It's certainly worthwhile weighing up the functions and usability of the software that comes with different smartphones, while also keeping in mind that third-party apps can potentially provide a range of additional features.
Additional features
Other features worthwhile keeping in mind include:
Autofocus (AF)

– automatically adjusts the focus of the camera to produce a sharper image.
Digital zoom

– enlarges images, allowing the camera to zoom in (this is typically denoted as "x", such as 10x digital zoom).
Aperture

– is the opening that controls light entering the camera, regulating image features including brightness. It is measured as f-stop (for instance f/2.0), with the lower the f-stop, the wider the aperture.

OIS

– optical image stabilisation (OIS) helps to stabilise images and prevent blurring by compensating for movements.

HDR

– high dynamic range (HDR) helps to achieve balanced light levels in photos.
Smartphones: budget, mid-range and premium options
Now that you know all about smartphone cameras, here are a few suggestions for phones with great camera options.
Of course, when shopping for a new smartphone, the camera isn't all you should think about. Keep in mind the combination of features provided – from the display to the processor, connectivity and operating system – in determining which model is best kitted out to meet your needs.
Budget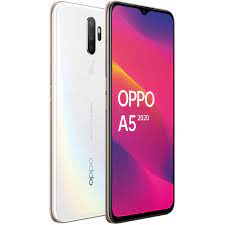 Smartphones priced at around $300:
Oppo A5 (2020)

– rear system: a 12MP main camera, an 8MP ultra-wide camera and two 2MP portrait cameras, with 4K video recording at 30fps; front: an 8MP camera with AI Beautification.
Motorola moto g9 play

– rear system: a 48MP main camera, a 2MP depth camera and a 2MP macro camera, with FHD video recording at 60fps; front: an 8MP camera.
Further details can be found here.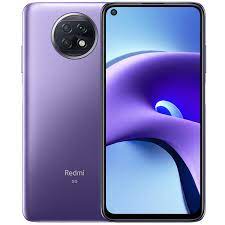 Mid-range
Smartphones around the $400-$800 price bracket:
Xiaomi Redmi Note 9T

– rear system: a 48MP wide-angle AF camera, a 2MP macro camera and a 2MP depth camera, with 4K video recording at 30fps; front: a 13MP in-display selfie camera.
Samsung Galaxy A52

– rear system: a 64MP main AF OIS camera, a 12MP ultra-wide camera, a 5MP macro camera and a 5MP depth camera, with digital zoom up to 10x, 4K video recording at 30 fps; front: a 32MP camera.
Further details can be found here.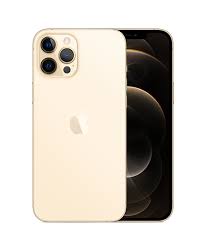 Premium
Smartphones priced $2000 and above:
Apple iPhone 12 Pro Max

– rear system: a 12MP camera system with ultra-wide, wide and telephoto cameras, with digital zoom up to 12x, 5x optical zoom range, 4K video recording at 60fps; front: a 12MP TrueDepth camera.
Samsung Galaxy S21 Ultra

– rear system: a 108 MP wide-angle AF OIS camera, a 12MP ultra-wide camera, and two 10MP telephoto cameras, with digital zoom up to 100x, optical zoom at 3x and 10x, 8K video recording at 24fps; front: a 40MP camera.
Further details can be found here.
Find the best phone and broadband plans with Canstar
To get the most out of your smartphone, you'll need a great phone and broadband plan. And Canstar Blue is here to help. We rate the best phone and internet providers in the market and award the best customer satisfaction ratings. All you have to do to find out more is click on the button below.
Compare phone and internet providers with Canstar Blue
---
About the author of this page

This report was written by Canstar author Martin Kovacs. Martin is a freelance writer with experience covering the business, consumer technology and utilities sectors. Martin has written about a wide range of topics across both print and digital publications, including the manner in which industry continues to adapt and evolve amid the rollout of new technologies.
---
Enjoy reading this article?
You can like us on Facebook and get social, or sign up to receive more news like this straight to your inbox.
By subscribing you agree to the Canstar Privacy Policy