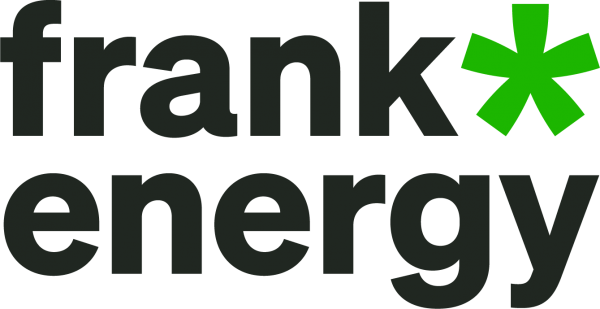 Frank Energy Review
Electricity and gas retailer Frank Energy (formerly Energy Online) provides services for both residential and business customers. It describes its approach to energy as frank and simple, offering no contracts, fluff, guff or gimmicks.
Originally established in 1999 as Energy Online, the company was purchased by Genesis Energy in 2002 and rebranded as Frank Energy in 2021.
Frank Energy offers electricity and gas plans across New Zealand, along with LPG bottled gas plans. The power company focuses on providing not only smart apps and online services, but the customer service to go with it.
What's on offer from Frank Energy?
Frank Energy states that it makes its electricity plans and prices simple to understand. Consumers can check Frank Energy's residential pricing plans on its website.
These pricings differ between regions and do change according to the wholesale price of electricity, along with additional factors. To see how much it may cost you with Frank Energy, all you need to do is select your region, and you will then receive a breakdown of plan costs.
Promising to make plans simple, Frank Energy splits its electricity into two different plans:
Standard user: generally the most suitable plan for Kiwi households. For customers using more than 8000 kWh of electricity each year (more than 9000 kWh for lower South Island customers)
Low user: a low, fixed-charge plan that is suited for customers who use 8000 kWh or less of electricity each year (9000 kWh or less for lower South Island customers)
Frank Energy offers a range of benefits, including:
The ability to sign up online in less than three minutes
The option to move your plan with you, if you move homes
Three fuels: electricity, natural gas, bottled LPG
No contracts
No exit fees
Bill forecast via its mobile ppp
Customer Service
If you have any questions, you can contact Frank Energy via email or phone. To save you waiting on hold, you can either use the live chat feature on the Frank Energy website, or receive a call back for a specific time and date. And, for general enquiries, you can check its FAQs page.
Frank Energy is conscious of the fact everyday Kiwis ultimately rely on power, and therefore has a range of webpages, guiding you to contact numbers to help resolve any issues. These webpages include information and contact details for emergencies, outages, resolution processes, as well as fraud and suspicious activity.
If contacting your energy provider to resolve issues sounds like your worst nightmare, social media can help ease this. You can easily contact Frank Energy through Facebook.
Account Management
Frank Energy allows you to manage your account through its MyAccount feature, which is available through its website or via its mobile app. Available for Apple and Android, providing you have a smart meter, the app offers a range of features and tools:
Get an estimate of your next electricity bill
View graphs of your current and past electricity usage
Pay your energy bill using a credit or debit card
Sign up for LPG bottled gas and order replacement bottles
Refer mates to join Frank Energy and, when they join, you both get a $50 credit on your bill
Frank Energy's invoice payment options include:
Direct debit
Reliabill – fixed payments taken from your bank account, with the option of weekly, fortnightly or monthly instalments
Credit card
Automatic payment (weekly, fortnightly or monthly)
Internet banking
In person at NZ Post shops
Is Frank Energy right for me?
When it comes to choosing a power company, there are pros and cons to every option. Frank Energy's simple approach to power, along with its offering of flexible no-contract plans, are some notable benefits to this power company. So, if you struggle to understand the complexities of power, then Frank Energy may be an option for you.
---
You should always compare features and providers before signing up for an electricity plan. Fortunately, Canstar Blue rates power companies on a range of features, including customer satisfaction and value for money. Click below to see how Frank Energy performs.